Laboratories / Infrastructure
Laboratories / Infrastructure
The Group of Assistive Systems and Medical Technologies has the following laboratories and Living Labs, which enable a practical development and evaluation of new systems and approaches.
The Care Laboratory of the University Oldenburg contains several measurement systems to analyze and support the elderly care, especially when ambulant. Sensor based measurement and analysis systems, smart home solutions (intelligent lighting, activity tracking, SensFloor) and voice or gesture controlled devices are installed. They shall observe the movements of the nurses with 3D sensors and analyze them to support them as well as the people of care. Testing of service and care robots in home environment is a component of the Care Laboratory like the training of nurses to prepare them for new technologies.
Laboratory for mobility assessments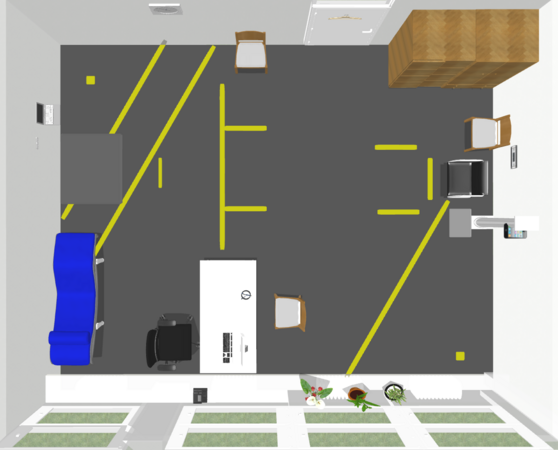 The laboratory for mobility assessment was established in 2015 as part of the AEQUIPA project. It includes several established measurement methods (for example a ground force measuring plate, an aTUG, various running test distances, a device for Bio-Impedance Analyses and inertial sensors) to determine the functional capabilities and enables the realization of mobility assessments as currently used with around 250 seniors in the study VERSA which is part of the AEQUIPA project.
Medical Simulation Center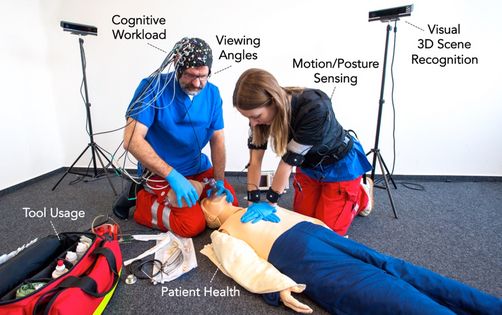 In our simulation and usability laboratory, clinical situations in the care of critically ill patients can be recreated and the effects of technical artifacts on the socio-technical system consisting of physicians, nurses, laypersons and medical and information technology can be systematically investigated without endangering patients. To this end, various patient simulators and methods, such as e.g. Eye tracking, 3D motion analysis, sensor suits and a mobile fNIRS available.
Mixed Methods Health Services Research Lab (M&M Lab)
From the middle of 2018, the Mixed Methods Health Services Research Lab (M & M Lab) will provide a research infrastructure for data collection using methods of quantitative and qualitative empirical social research within the framework of health services research studies. This concerns e.g. surveys of or interviews with patients, employees and supervisors in care organizations. The lab enables the use of software including scanners to design and electronically capture paper-based questionnaires for larger surveys. In addition, consultation hours are offered for planning and conducting interviews. Also, for the planning and implementation of qualitative surveys in individual or focus group interviews as well as for the planning, implementation and evaluation of mixed methods studies, which use both quantitative and qualitative methods, a consultation hour for scientists will be set up.
Cooperation-Lab: IDEAAL Living Lab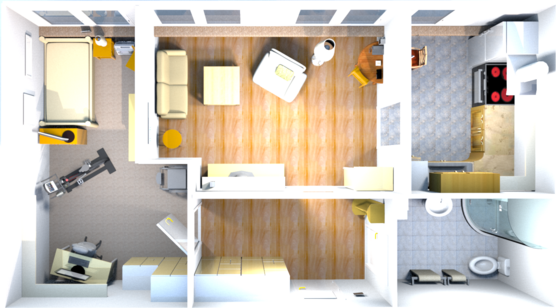 The IDEAAL Living Lab was established by our partner institute OFFIS as an integral part of the OFFIS research strategy and in the scope of a number of local, national and international research projects, OFFIS was able to establish the IDEAAL apartment as a crystallization point for the analysis of the demographic change and as a starting point for further activities.
The IDEAAL apartment is now closing the gap between the development of technology under lab conditions and the real use in existing apartments and, therefore, offers an exquisite environment for user studies. The prototypes allow intensive testing and create a close collaboration with seniors, physicians, and care givers on the one hand and developers and technicians on the other. Problems during real operation which could not be detected during development can be identified early.
Further information and access to virtual flat viewing are available at www.ideaal.de