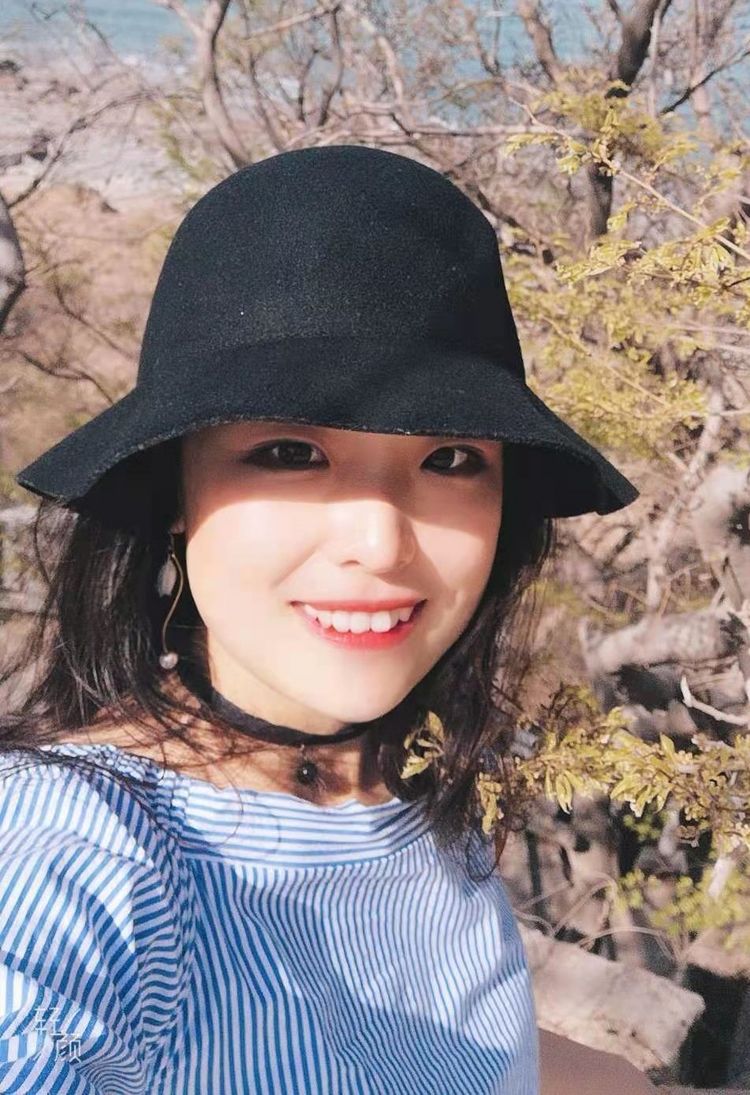 Address: AG Neurosensorik/Animal Navigation, IBU
Carl von Ossietzky Universität Oldenburg
Carl-von-Ossietzky-Strasse 9-11,
D-26129 Oldenburg
Germany
Phone: +49 (0)1621897205
Email:
Chunxu Yuan, PhD student
2011-2015 Bachelor degree at Southern Medical University Major in Biotechnology
2017-2020 Master degree at Beijing Institute of Technology Major in Neurobiology
2021-present Ph.D. student at AG Neurosensorik (Animal Navigation), Institute of Biology and Environmental Sciences, Carl von Ossietzky Universität Oldenburg, Germany
Yuan C, Aierken A, Xie Z, Li N, Zhao J, Qing H. The age-related microglial transformation in Alzheimer's disease pathogenesis. Neurobiol Aging. 2020 Aug;92:82-91. doi: 10.1016/j.neurobiolaging.2020.03.024. Epub 2020 Apr 15. PMID: 32408056.
Zhang HA, Yuan CX, Liu KF, Yang QF, Zhao J, Li H, Yang QH, Song D, Quan ZZ, Qing H. Neural stem cell transplantation alleviates functional cognitive deficits in a mouse model of tauopathy. Neural Regen Res. 2022 Jan;17(1):152-162. doi: 10.4103/1673-5374.314324. PMID: 34100451; PMCID: PMC8451553.
Yang L, Xu B, Yuan C, Dai Z, Wang Y, Li Q, Yang Q, Li N, Qing H. The Antioxidative Action of ZTP by Increasing Nrf2/ARE Signal Pathway. Evid Based Complement Alternat Med. 2019 Mar 10;2019:5421528. doi: 10.1155/2019/5421528. PMID: 30984274; PMCID: PMC6431467.
Yang L, Wang Y, Li N, Xu B, Duan J, Yuan C, Yuan Q, Yang Q, Qing H, Dai Z, Quan Z. The Anti-Depression-Like Effects of Zhengtian Capsule via Induction of Neurogenesis and the Neurotrophic Signaling Pathway. Front Pharmacol. 2020 Aug 26;11:1338. doi: 10.3389/fphar.2020.01338. PMID: 32982748; PMCID: PMC7479220.
2018: HeaoZhang, ChunxuYuan, ZhenzhenQuan, HongQing. Neural stem cell transplantation improves the ability of learning and memory of tau/tta mice by eliminating neurofibrillary tangles, the 48th Annual Meeting of the Society for Neuroscience (SfN), San Diego, CA, USA, Abstract Control Number: 11586