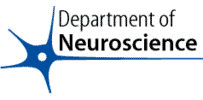 Susanne Groß
HEAD
Carl von Ossietzky University
School of Medicine and Health Sciences
Department of Neurosciences
Division for Animal Physiology and Behavior
D-26111 Oldenburg

Room: W4-0-093

Tel.: +49 (0)441 798-3400
Fax: +49 (0)441 798-193399
E-Mail:
Susanne Groß
Susanne Groß,
Technician



As part of research projects within the SFB/TR "The active auditory system", I am conducting psychophysical experiments with European starlings (Sturnus vulgaris and gerbils (Meriones unguiculatus). In addition, I take part in animal care.
E-Mail: