Prof. Dr. Karl-Wilhelm Koch
Tel.: +49-(0)441-798-3640
Office: W4 1-137
E-mail:


Stephan Neuhauss University of Zürich
Karl-Wilhelm Koch University of Oldenburg
Venue
Via Collina 84
6612 Ascona, Switzerland
For information and directions, please visit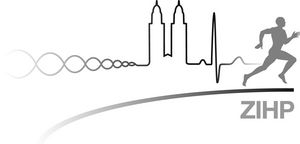 Registration: June 01, 2016
Cancellation of registration with full refunding is possible until July 31, 2016. Deadline for a 50% refund is August 20, 2016.
Please register via this link:
www.bi.id.ethz.ch/eventsOnline/
Abstract submission: June 30, 2016
Please send abstract (max. 1 page) via e-mail to the following address and indicate preference of oral or poster presentation:
Conference fees including accomodation
Reduced rate for PhD and undergraduate
Students
480 CHF double room
520 CHF single room
Full academic rate
620 CHF double room
680 CHF single room
A number of rooms have been reserved at the conference venue Monte Verità.
Fees include registration (150 CHF for students and 280 CHF for Postdocs and PIs) allowing participation to all lectures, snacks and tea/coffee during the break, three lunches, two dinners. Instructions for payment are given in the registration website.
Please Note: ETH Zurich collects the conference participation charges as collection agent for the host University of Zurich and does not provide own services.
2nd European Meeting on Phototransduction
2nd European Meeting on Phototransduction
Based on our experience from the first European Meeting on Phototransduction that was held 2013 at the Hanse-Wissenschaftskolleg, an institute of Advanced Study located in Delmenhorst near Oldenburg in Germany, we announce the 2nd European meeting on Phototransduction from September 04 - 07, 2016 to be held at the Conference Centre Monte Verita in Switzerland
Research on phototransduction has significantly developed in the last four decades, leading to a deeper understanding of the cellular and molecular processes. However, we still lack detailed knowledge on mechanistic aspects related to the primary steps in vision. These include for example the deactivation of the excitation cascade, the recovery of the photoreceptor cell to the dark state, the adaptive properties of the cell, differences between rod and cone signaling, transmission of the visual signal to second-order neurons, intracellular protein trafficking and computational systems biology approaches.
2nd EMP 2016 topics
Supramolecular organization of rhodopsin
Rod and cone physiology
Second messenger homeostasis in rods and cone
Tuning of a signaling cascade
Phototransduction in microvillar photoreceptors
Retinal degeneration

Evolution of photoreceptors and phototransduction
2nd EMP2016 will constitute a unique opportunity for scientists working on phototransduction and is primarily oriented to young researchers (PhD students, Post Docs) active in the phototransduction field. A consistent number of slots will be ensured for selected oral talks from young participants. The poster sessions will constitute an important part of the meeting and will take place during the full-time days, in order to ensure full participation and involvement.