Dr. habil. Jennifer Turner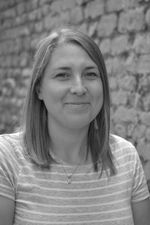 Dr Jennifer Turner is a human geographer whose research interests fit broadly at the intersection of cultural and political geography regarding how the contemporary penal system is integrated into British society. Her monograph, The Prison Boundary: Between Society and Carceral Space interrogates the notion of a hard and fast separation between the inside and outside of prison by presenting a variety of case studies that demonstrate a complex and changeable boundary relationship. Continuing to focus on the everyday, performed, and practised experiences of carceral space, other research interests include the prison-military-complex, and conceptualising carceral space and carceral (im)mobilities. Jennifer is co-editor of Carceral Mobilities: Interrogating Movement in Incarceration and The Prison Cell: Embodied and Everyday Spaces of Incarceration.

Jennifer is also the Chair of the Carceral Geography Working Group of the RGS-IBG. Prior to joining Oldenburg, Jennifer was a Senior Lecturer in Human Geography at the University of Liverpool, UK.
Key Publications:
For a full publication list, visit Jennifer-turner.org