fgf Working Group Gender & Entrepreneurship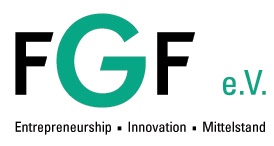 fGf Working Group Gender & Entrepreneurship (10/2015)

Introduction of the Working Group
The working group Gender & Entrepreneurship (formerly Women Entrepreneurship is an association of fGf members who are connected through their common interest in the topic Gender, Innovation, and Entreperneurship.
A continous, although slow increase of independently working women indicates that female entrepreneurs and founders in Germany, but also in many other different countries, are constantly growing in importance.
In the last 15 years, there has also been greater emphasis on female entrepreneurs and founders in scientific research, sponsorship and consulting.
In this context, researchers and teachers of Women Entrepreneurship, considering different disciplinary perspectives, deal with the characteristics and specific frameworks of female entrepreneurs and founders and their companies.
This augmented interest in knowledge is also reflected in the fact that tracks on Women Entrepreneurship are becoming more and more part of national and international entrepreneurship conferences (e.g. AOM, BCERC, ECIE, ICIE, g-forum). Furthermore, Special Issues (e.g. ET&P) or even specialist journals are also focusing on gender aspects in Entrepreneurship research.
However, an association of researchers and teachers operating in the fields of Entrepreneurship, SME's and innovation through a gender perspective has not yet taken place.
Now, this gap is filled by the presented working group connecting members of the fGf and examining the topic Women Entrepreneurship in research and teaching.
Objectives
Awareness of gender-specific issues in Entrepreneurship research and teaching
Enabling exchange and networking between the members as to topics that are relevant to the working group
Providing a platform for the distribution of research results
Being a national and international contact within the fGf for gender aspects

in Entrepreneurship and SME researches in general
and for Women Entrepreneurship in particular

Establishing the exchange with the business world as to topics that are relevant to the working group
Implementation of common research projects (between individual working group members and / or the entire working group)
Formation of common publications
Conditions for becoming part of the working group: being a member of the fGf (http://fgf-ev.de/)
Willingness to participate actively in the working group
Appointments
The working group meets once to twice a year. In spring, they rotationally meet at universities of the group members whereas in autumn they meet at the annual g-forum. Moreover, there are additional appointments depending on the necessity and possibility to meet. These supplementary meetings take place in individual cooperation groups.
Contact
Prof. Dr. Stephanie Birkner (head of the working group)
Carl von Ossietzky University of Oldenburg
FACULTY II
Department of Business Administration, Economics and Law
Juniorprofessorship Female Entrepreneurship
E-Mail: women5bapc.entreprenety2y/urship@uol.de
Phone: +49 441 798 4678
Fax: +49 441 798 4740
Mobile: +49 172 428 67 87