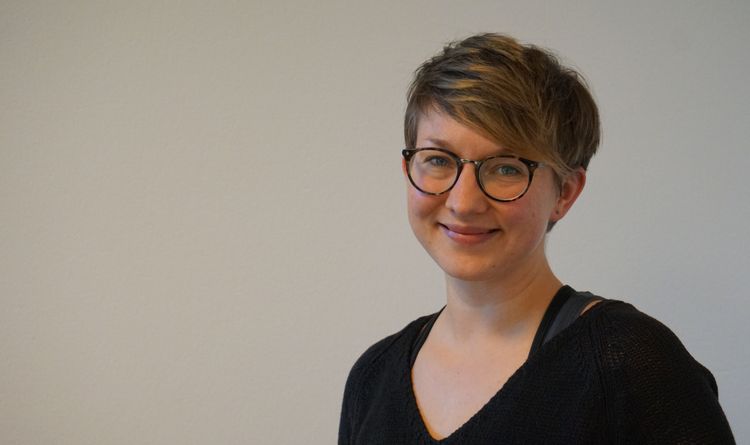 Contact

mara.elena.heinrichs[at]uol.de
PhD candidate
Mara Heinrichs
In my PhD project, I investigate the effect of viruses on prokaryotic community structures and the dissolved organic matter composition in deep-sea sediments. To test if both compartments are linked via viral lysis and to identify general responses to viral activity, prophages were induced in deep-sea sediment incubations from various biogeographical provinces of the Pacific Ocean using mitomycin C. Furthermore, I will test if heterotrophic microorganisms can thrive on cell components that derive from viral lysis of autotrophs. For this, I will induce prophages from an autotrophic culture (Fichtel et al. 2012) and feed the lysate to a heterotrophic strain isolated from the same sediment horizon. Identifying the DOM composition in the course of the experiment will answer the question if there is a shuttle of organic matter from autotrophs via the viral shunt to heterotrophs. The analysis of the DOM composition will furthermore give insights into the impact of viral lysis on the benthic DOM fingerprint.
| | |
| --- | --- |
| Since 2017 | PhD candidate in the EcoMol Research Training Group (ICBM Oldenburg) |
| Thesis | The impact of viruses on the composition of microbial communities and organic molecules in marine sediments |
| 2014-2017 | Master of Science in Marine Environmental Sciences (ICBM Oldenburg) |
| Thesis | Degradation of algal-derived dissolved organic matter by microorganisms from three different biogeographic provinces of the Pacific Ocean: a mesocosm study |
| 2010-2014 | Bachelor of Science in Environmental Sciences (ICBM Oldenburg) |
| Thesis | Effects of co-metabolism on microbial degradation of natural deep sea dissolved organic matter |
Role of viruses on biogeochemical cycles and microbial communities, molecule – microbe interactions, in general linking microbiology and geochemistry, biological production and potential removal mechanisms of recalcitrant dissolved organic matter, transfer of findings that were gained in laboratory experiments to natural systems / the marine environment, method development
Quantification of aquatic and benthic viruses (flow cytometry, microscopy), virus induction via mitomycin C, analysis of microbial diversity (DNA and RNA extraction, PCR, amplicon and genome sequence analysis), metagenomic analyses of viruses, cultivation of anaerobe marine bacteria, mass spectrometric analysis of DOM (FT-ICR-MS), solid-phase extraction, HPLC, DOC analysis, multivariate statistics
Heinrichs M, Dlugosch L, Mori C (2019) Complex Interactions Between Aquatic Organisms and Their Chemical Environment Elucidated from Different Perspectives. In: Jungblut S, Liebich V, Bode-Dalby M (Eds.), Youmares 9 - The Oceans: Our research, our future. Proceedings of the 2018 conference for YOUng MArine RESearcher in Oldenburg, Germany, Springer International Publishing, p. 279-297, doi.org/10.1007/978-3-030-20389-4
Pansch C, Hattich GSI, Heinrichs ME, Pansch A, Zagrodzka Z, Havenhand J, Long-term exposure to acidification disrupts reproduction in a marine invertebrate, PLOS One 13, 2, e0192036, February, 2018.
Heinrichs ME, Mori C, Dlugosch L, Complex interactions between aquatic organisms and their chemical environment elucidated from different perspectives. Conference proceedings article for YOUMARES 9, in review.
Contributions to conferences
Heinrichs ME, Tebbe DA, Wemheuer B, Niggemann J, Engelen B, 2019. The impact of viruses on prokaryotic community structures and dissolved organic matter compositions in deep-sea sediments. Talk, Marine Microbiota, Oldenburg.
Heinrichs ME, Mori C, 2018. Crossing traditional scientific borders to unravel the complex interactions between organisms and their non-living environment. Session chair, Youmares 9 conference, Oldenburg
Heinrichs ME, Tebbe DA, Niggemann J, Engelen B, 2018. Impact of viruses on microbial community structures and organic matter composition in deep-sea sediments. Poster, International Symposium on Microbial Ecology (ISME), Leipzig
Heinrichs ME, Tebbe DA, Engelen B, 2018. Impact of the viral shunt on microbial community structures in deep-sea sediments. Poster, Association for General and Applied Microbiology (VAAM), Wolfsburg
Heinrichs ME, Hattich GSI, Havenhand JN, Pansch C, 2015. Long-term acclimation of a sensitive barnacle population to ocean acidification. Poster, European Marine Biology Symposium (EMBS) conference, Helgoland
Heinrichs ME, Seidensticker S, Seibt M, Niggemann J, Giebel HA, Simon M, Dittmar T, 2013. Microbial degradation of natural refractory dissolved organic matter. Poster, Youmares 4 conference, Oldenburg
2017 RV Sonne Expedition SO254 Functional diversity of bacterial communities and the metabolome in the water column, sediment and in sponges in the southwest Pacific around New Zealand (PoriBacNewZ)
2016 RV Sonne Expedition SO248 Functional diversity of bacterial communities and the geometabolome in the central and north Pacific (BacGeoPac)
2013 RV Heincke cruise to German Bight