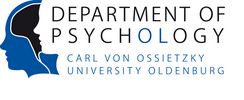 Dr. Joost Meekes
Secretary:
Sandra Marienberg

Postal address:
Abt. Neuropsychologie
Department für Psychologie
Fakultät VI - Medizin und
Gesundheitswissenschaften
Universität Oldenburg
26111 Oldenburg
Anreise und Campusplan
Dr. Joost Meekes
Fakultät VI - Medizin und Gesundheitswissenschaften
Department für Psychologie
Abteilung Neuropsychologie
26111 Oldenburg

Tel.: +49 (0)441 - 798-2940
Fax:+49 (0)441 - 798-5522

Email:
Raum: Gebäude A07–0–038 (Campus Haarentor)
My primary research focus is in clinical neuropsychology, in particular the potential of motor imagery neurofeedback (MI-NF) to improve rehabilitation after stroke. Results from several clinical studies have indicated improvement after motor imagery neurofeedback training, but many important questions remain. I am currently planning a larger training study in stroke patients where we will provide motor imagery neurofeedback at home.
Although my work is motivated by clinical questions, such questions need to be grounded solidly in psychological or neuroscientific theory. I am therefore also very interested in methodological and statistical issues, such as (statistical) modeling of experimental data and integration of different imaging modalities (e.g., EEG, fMRI, DWI/DTI).

Practical projects / master projects
Students interested in doing a practical project or a master project are always invited to contact me (meekesjoost(at)gmail.com). Two specific projects are currently open:
Improving neurofeedback using the peak-end rule
The peak-end rule predicts that people judge the value of an experience based on only brief parts of it. This project aims to investigate whether the peak-end rule applies to motor imagery neurofeedback and whether it can be used to improve the experience.
Variable movements for motor imagery neurofeedback
Current motor imagery neurofeedback systems are universally based on repeated imagination of a single movement. However, research in motor learning (and learning generally) suggests that the introduction of task variability improves both retention and generalization of learning. The primary objective of this project is to assess whether motor imagery neurofeedback based on a variable task is feasible.
However, if you have an interesting idea for a project yourself, please do not hesitate to contact me.
2015 –
Post-doc, Neuropsychology Lab, Department of Psychology,
University of Oldenburg, Germany

2015
PhD, University Medical Center Utrecht, the Netherlands
(thesis 'Memory after epilepsy surgery in children')

2005 – 2015
Junior researcher, Sector of Neuropsychology for Children and Adolescents,
University Medical Center Utrecht, the Netherlands

1998 – 2005
MSc/BSc Neuropsychology,
Radboud University Nijmegen, the Netherlands

1997 – 1998
Propedeutics Computer Science,
Twente University, Drienerlo, the Netherlands


Zich, C., Debener, S., Schweinitz, C., Sterr, A., Meekes, J., & Kranczioch, C. (2017).
High-intensity chronic stroke motor imagery neurofeedback training at home: three case reports.
Clinical EEG and Neuroscience.
journals.sagepub.com/doi/10.1177/1550059417717398

Braams, O. B., Schappin, R., Meekes, J., van Rijen, P. C., van Nieuwenhuizen, O., Braun, K. P., & Jennekens-Schinkel, A. (2017).
Personality traits of children before and after epilepsy surgery.
Epilepsy Research, 133, 10–12.
www.sciencedirect.com/science/article/pii/S0920121117301869
Meekes, J., Chanturidze, M., Braams, O. B., Braun, K. P. J., van Rijen, P. C., Hendriks, M. P. H., … van Nieuwenhuizen, O. (2016).
Lexicon before and after epilepsy surgery in adolescents.
Neuropsychology, 30(4), 416–424.
psycnet.apa.org/journals/neu/30/4/416/
Meekes J, van Schooneveld MMJ, Braams OB, Jennekens-Schinkel A, van Rijen PC, Hendriks MPH, Braun KPJ, van Nieuwenhuizen O (2015).
Parental education contributes to prediction of intelligence quotient after epilepsy surgery in children.
Epilepsia 56: 599-607.
onlinelibrary.wiley.com/doi/10.1111/epi.12938/full
Braams O, Meekes J, van Nieuwenhuizen O, Schappin R, van Rijen PC, Veenstra W, Braun K, Jennekens-Schinkel A (2015).
Two years after epilepsy surgery in children: Recognition of emotions expressed by faces.
Epilepsy & Behavior 51: 140-145.
www.sciencedirect.com/science/article/pii/S1525505015003856
Braams OB, Meekes J, Braun K, Schappin R, Jennekens-Schinkel A, van Nieuwenhuizen O (2015).
Parenting stress does not normalize after child's epilepsy surgery.
Epilepsy & Behavior 42: 147-152.
www.sciencedirect.com/science/article/pii/S1525505014005940
Meekes J, Braams OB, Braun KPJ, Jennekens-Schinkel A, van Rijen PC, Alpherts WCJ, Hendriks MPH, van Nieuwenhuizen O (2014).
Visual memory after epilepsy surgery in children: A standardized regression-based analysis of group and individual outcomes.
Epilepsy & Behavior 36: 57-67.
www.sciencedirect.com/science/article/pii/S1525505014001486
Meekes J, Braams OB, Braun K, Jennekens-Schinkel A, van Nieuwenhuizen O (2013).
Verbal memory after epilepsy surgery in children.
Epilepsy Research 107:146-155.
www.sciencedirect.com/science/article/pii/S0920121113002222
Van Schooneveld MMJ, van Erp N, Boshuisen K, Meekes J, Braun K (2013).
Withdrawal of antiepileptic drugs improves psychomotor speed after childhood epilepsy surgery.
Epilepsy Research 107:200-203.
www.sciencedirect.com/science/article/pii/S092012111300209X
Dijkerman HC, Meekes J, ter Horst A, Spetgens WP, de Haan EH, Leijten FS (2009).
Stimulation of the parietal cortex affects reaching in a patient with epilepsy.
Neurology 73:2130.
www.neurology.org/content/73/24/2130.long