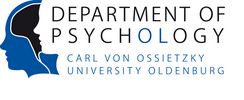 Joanna Scanlon, PhD Candidate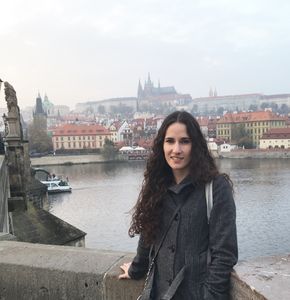 Joanna Scanlon, PhD Candidate
The mirror neuron system is said to be responsible for many different human behaviours, however little is known about the mechanisms by which these behaviours come about. At the same time, the advent of mobile EEG allows us to begin exploring this system in ways that were previously not possible. The aim of my PhD project is to explore the way in which individuals coordinate behaviours both consciously and unconsciously by analyzing step synchronization during partnered walking using mobile EEG.
My previous work was focused on the way neural mechanisms change when experiments take place in mobile, real world environments, and I retain an interest in ecologically valid cognitive neuroscience.
This research is funded by Natural Sciences and Engineering Research Council of Canada (NSERC).
Since Oct 2018: PhD student at the University of Oldenburg Neuropsychology Lab under supervision of Prof. Debener
2016-2018: Master of Science in Cognitive Neuroscience under supervision of Dr. Kyle Mathewson and Dr. Anthony Singhal at the University of Alberta
2010-2014: Bachelor of Science with specialization in Psychology at the University of Alberta
2015-2016: Lab manager at the University of Alberta APPLab (Cognitive Neuroscience Laboratory)
2015-2016: Research Assistant at the Attention and Action Laboratory at the University of Alberta
2018: Brain Products MoBI Award 2018
2018: NSERC Postgraduate Scholarships - Doctoral Program
2017: NSERC Canada Graduate Scholarships - Master's Program
2018: Brain Products MoBI Award 2018
2018: NSERC Postgraduate Scholarships - Doctoral Program
2017: NSERC Canada Graduate Scholarships - Master's Program