Louis Rivera
Run 4 Your Life Experience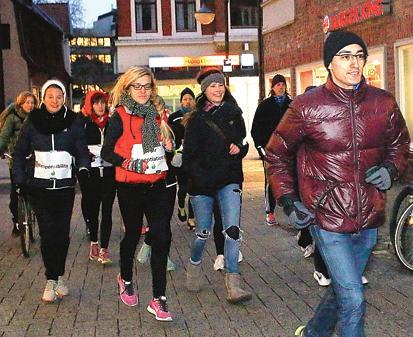 by Luis Rivera, Mexico (PPRE 2015/17)
More than a competition on itself, this event was a campaign with the goal of raising awareness. Starting in Kiruna, Sweden, it was a 4000 km relay race all the way down to Paris. The symbolic Relay to be passed on was a round stone. The time of arrival was planned to be the same as the world leaders attending the Conference Of Parties (COP) 21, at the end of November 2015. The two main concepts this campaign tried to convey are Climate Justice and Sustainable Future.
Each of them is a whole topic in itself. In brief, for the first we can say that different countries emit different levels of CO2 to the atmosphere, but the impacts countries will suffer from climate change in the future will be distributed in a very different way. For the second concept, sustainability should be the main focus instead of production-consumption, because our planet has limited resources, and most economical and political approaches nowadays tend to ignore that fact. Besides this two ideas, every runner taking part in the relay race shared his personal story, why he runs, why he considers it important to pay attention to these topics nowadays. Furthermore, local committees together other institutions and organizations prepare events to advertise and support this movement on the regions the race goes through.
I had some previous knowledge about this concepts, so I was glad to take part on this movement. I firmly believe that sustainability has to be a priority in all the agendas for local and national levels of governments. Therefore, having this message be heard by the world leaders, and by all the people who vote for them, is on my point of view a very good idea.
The race passed through Oldenburg in the early morning, but I was in touch with the local committee and attended meetings to organize the time schedule, so I got a good spot to run in the city center, at a good time before classes. I was not alone anyway, as three more classmates joined the race at different points. As an additional surprise, the local newspaper Nordwest Zeitung contacted me on the day before, and interviewed me right before the race. The article (in German) is available here.
The local committee, integrated by various institutions like Greenpeace Oldenburg, organized an after-race meeting on that evening. We all shared our motivations, experiences, gave each other a thank you and congratulations while watching pictures and videos of the event at a local bar.
Click here to visit the "Run 4 Your Life" website