Priv.-Doz. Jennifer Turner
Department of Social Sciences
(» Postal address)
Crime and Carcerality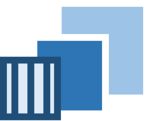 Whether viewed as essential to social order or in need of reform or even abolition, systems of crime and carcerality are a central component of our contemporary society. Strategies aimed at the control, spatial exclusion and/or confinement of individuals who transgress or deviate from set laws and constructed norms are proliferating across contemporary societies – typically in the shape of prisons. Yet, methods of social control, spatial exclusion and/or confinement now extend far beyond the walls of the prison – the central carceral institution. Work on crime and carcerality now includes the more 'traditional' spaces of policing, captivity, holding, detention, quarantine and imprisonment but also the consideration of other spaces that hold qualities that are carceral – from gated communities and schools to even ships and the sea. Research of crime and carcerality of such spaces and phenomena also attends totheories – such as mobilities, spatialities and temporalities – that help understand the functioning and experience of these spaces. The study of the workings and experiences of these carceral spaces now demands our academic attention more than ever.
Such attention is being paid by a variety of scholars across disciplines such as geography, criminology, sociology, architecture and psychology. Wider international networks have recognised that inter- and cross-disciplinary research is beneficial to the study of crime and carceral space.
In this spirit, the Crime and Carcerality research group builds upon existing research strengths within our Institute to develop the The Carl von Ossietzky University of Oldenburg as a world-leader in research into the intersections of crime and what are understood as 'carceral' experiences. Our research engages scholars from a variety of disciplines to enhance the teaching, research and knowledge exchange opportunities in this area within our University, and invite collaboration from others who share these interests.