Lecturers
Lecturers
Frank Fischer is lecturer in the module Project Management in UNILEAD and also within the MBA programme in Education Management at the University of Oldenburg. He is working as a trainer and consultant in different environments like scientific institutes, Universities and companies (big, medium sized and small). His main fields of interests are: Project management in media enterprises, Criteria for success and failure within project teams, Project management in (continuing) education Memberships and further activities: Certified project manager (GPM) since the end of 2004, Licensed project management trainer (GPM) since the beginning of 2005, Frank Fischer has been a member of the Round Table in Germany for 10 Years.
Since 2000, Prof. Dr. Anke Hanft is professor for Continuing Education at the Carl von Ossieztky University in Oldenburg.
She is head of the Department for Continuing Education and Education Management (we.b) and director of the Center for Lifelong Learning (C3L) of Oldenburg.
Prof. Dr. Anke Hanft studied business economics and economic education at Bremen University and the University of Oldenburg. She earned her doctorate and habilitation at the Institute for Public Economy and Human Resource Management at the University of Hamburg.
After a research stay at the University of California (Berkely, USA), she was leading the higher education development project "Systemic organizational development for strengthening the direct responsibility", which was financed by the Volkswagen Stiftung.
In 1997 Prof. Hanft was appointed professor for the specific field "Planning Continuing Education and Continuing Education Management" at the University of Koblenz‑Landau, where she was head of the institute "Center for Continuing Education Planning and Management".
Her main focus in working and research is on Lifelong Learning and Education Management, in this context she also responsible for the MBA "Education and Knowledge Management", which is successfully held at the C3L since 2004.
Since completing her teacher training, Barbara Kosuch has followed a career as a certified coach and consultant in the fields of business, education, administration, health and social issues. She also completed an extra-occupational degree in Corporate and Management Education and now works as a lecturer at the University of Oldenburg and the Jade University of Applied Sciences.
HUMAN RESOURCE MANAGEMENT
Heinke Röbken is Professor for Educational Management at the University of Oldenburg. Her teaching and research focus on the management and leadership of school organizations and higher education institutions. Formerly, she has worked at different national and international research institutions, including the School of Education at the University of Wuppertal, the Center for Studies in Higher Education (UC Berkeley), The Centre for Higher and Adult Education (Stellenbosch University) and the Department of Social Sciences at the University of Chicago. Currently she is involved in research on peer productivity in higher education and the analysis of economic rents of graduate education.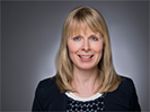 Lothar Zechlin is Professor emeritus of Public Law at the institute of Political Science, University of Duisburg-Essen, Germany, where he had served as Founding Rector of this merger of two formerly independent universities (2003 – 2008). Prior to that he was Rector of the Karl-Franzens University of Graz, Austria, (1999 – 2003) and President of the Hamburg School of Economics and Politics (1992 – 1999).
As expert in Higher Education Leadership and Management he holds a couple of mandates. From 2009 - 2015 he was serving for the European University Association (EUA) as chair of the Steering Committee for the Institutional Evaluation Program (IEP).