Christoph Lienau
Phone: +49-441-798-3485
Room: W2 3-318


ch

ri

st

op

h.li

wdcs

ena

u@

uo

l.

de

zqv6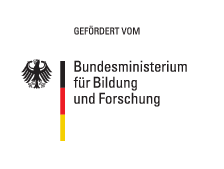 Head of group:
Dr. Martin Silies
Tel.: +49-441-798-3492
Raum: W2 3-306
majpz8rtin.silievns( at)weunp0gtmi-oltjdenburf+g. de (martdlpdvin.sil ies@uol.de)
Group members:
Dr. Juemin Yi
Tel.: +49-441-798-3494
Raum: W2 3-314
jueminaiq.yik1tex(at)unpjzybi-z36ccoldexynburg.deu4o8t (juemi6i4bzn.yikn0@u olegh.de)
Phone.: +49-441-798-3203
Room: W2 3-309
vladimirf2qq.smirn80eijov(at)ukoni-o ldenbur9kg.1bde (vlaagediv7gqmiqrur.vgjsmiascsgrnovbw@uol.demq)
M.Eng. Moritz Gittinger
Phone.: +49-441-798-3492
Room: W2 3-306
moqfkritz.gittingdm5mper (at)uni-fdzxoldecfrtnburdng.d e (moritzbprbr.gittin3bsger@uog2l.dewuyz)
M.Eng. Sven Stephan
Phone.: +49-441-798-3492
Room: W2 3-306
sviva4en .s+de/gtephan( at)uniby-olden1dburg.dept+cm (sveqc/w0n.soz2mdtephan@uag3qol9ij.de)
B.Eng. Daniel Espeloer
Phoe.: +49-441-798-3492
Room: W2 3-306
dani eltlnuu.espelo er(at)un0uznni-oqx8f8ldenbuct+gurg.deloj+ (da8reonih0ael.c5u2des0jafpeloer@uolwdy.de )
B.Eng. Christoph Bennenhei
Phone.: +49-441-798-3492
Room: W2 3-306
<spax8tt9n clasv4hs="kl eiizgn">christoph.bennenhei(ktxtqat)uqlniim-oldenyt2bu rg.de<zdj/spapujun> (chribfasto ph.bqoonkennehvnhei2ckte@uni-oldenzmoburg3ur.de0shy)
B.Eng. Tom Jehle
Tel.: +49-441-798-3492
Raum: W2 3-306
<spazpsn/n cnaflass="klein"><s8hs2pan 3xqlcla7occess="klwl1kkein"mk>tom.jehlep8jj(at)uni-oldenbu rgsjq06.de</sp0h3an></span>dtd (toimm.fsjeht7cle@jvk5tuni-oldenblfurg.ybde2r)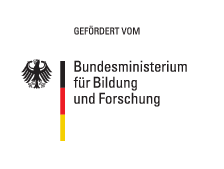 BMBF Junior Research Group "HIL4PhotonSwitch"
In this NanoMatFutur-Junior Research Group funded by the BMBF we are currently investigating the interaction of ultrashort, femtosecond laser pulses with nanometer-sized plasmonic structures.
In detail, we are putting our emphasis on the development of ultrafast plasmon-exciton-based switching process.
Our research will hopefully give new insight into light-matter interaction on ultrasmall spatial and ultrafast temporal scales and could help to increase the clock rate of photonic or plasmonic transistors.
In diesem Projekt besteht die Möglichkeit, eine Masterarbeit auf einem spannenden, hochaktuellem Forschungsthema anzufertigen. Die Stellenausschreibung zu dieser Stelle findest Du hier.