Career path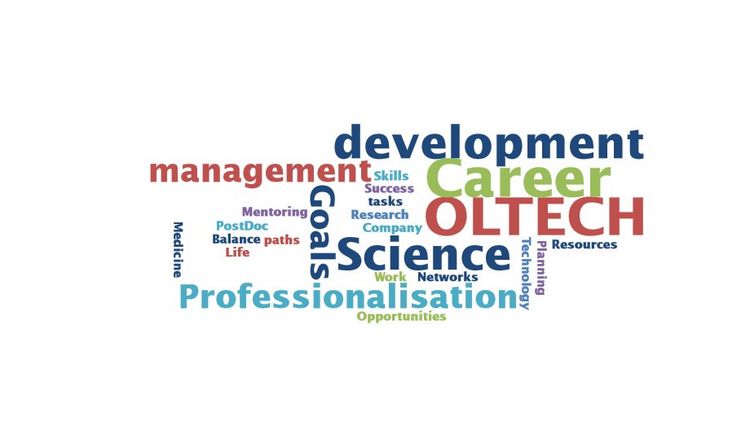 Career path
OLTECH – Career paths in Science, Medicine and Technology
...And all of a sudden, your doctoral project is almost complete…
You have mastered complex experiments and data analyses, talks in front of large audiences, the business of publishing your results and you are looking forward to your doctoral defence. But what will come next? A tricky question sometimes, as there are either too many different paths you could take or the prospects seem far too vague. Some guidance would be helpful, and this is exactly what OLTECH's new event series is about.
"Career paths in Science, Medicine and Technology" offers you the chance to meet OLTECH alumni and other role models, to hear from their experiences, and to interact with them. You will learn about a variety of career paths and get insights into different areas of work, in particular jobs outside of academia. Our guest speakers will talk about their current position, the moves that got them there, the relevance of skills acquired during their doctoral studies and will be ready for your questions.
The event series is a joint initiative of all doctoral study programmes of OLTECH. All doctoral students are welcome!
Details:
| | |
| --- | --- |
| Format: | Online event. Two guests present their careers paths. Each presentation consists of a 20-minute talk and 10 minutes are reserved for questions and discussion. Afterwards, you have the opportunity to chat with the guest speakers in a more informal atmosphere. |
| Date: | First Tuesday of each month, from 4:00 to 5:30 p.m. |
| Registration: | StudIP |
Date

Speaker

Background / Institution / Postition

07.12.2021
N.N.
02.11.2021
N.N.
05.10.2021




former member of ICBM working Group Geoecology. Now working at Landesverband Niedersachsen, Bund für Umwelt und Naturschutz Deutschland e.V. (BUND), Friends of the Earth Germany, project leader "Kommunaler Wettbewerb - Köpfchen statt Kunststoff".

former member of IBU working group Neurosensorik/Animal Navigation. Now working at Chimera BiotecGmbH as project manager, providing Bioanalytical Support in Drug Development