Visitor address
Mail address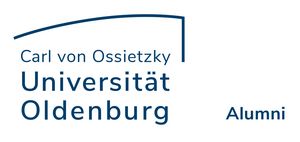 Alumni Relations
We are delighted to welcome you to the pages of our alumni program.
The Carl von Ossietzky University of Oldenburg has been in existence for over forty years. During this time, many people have studied, received their doctorates, taught, researched and worked here. These people have defined the profile of the university, set a variety of processes in motion and shaped the character of the university.
The years at the university mean much more to all these people than simply acquiring knowledge and skills. The period of study is also a time of friendships and special experiences — it stands for unforgettable years of freedom and creativity.
Take advantage of our alumni network to keep the contacts you made during your studies alive.
Sincerely,
Prof. Dr. Karsten Speck
Vice President for Instruction and International Affairs