Startups
Here you can find a selection of current startup teams at the Carl von Ossietzky Universität Oldenburg.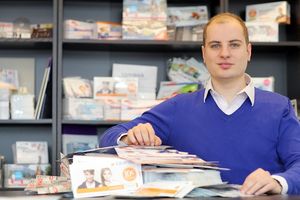 Sönke Burkert: "The world needs AffiliPRINT to free consumers from irritating advertisements and only show them the things they really want to see."



AffiliPRINT GmbH
Web: www.affiliprint.com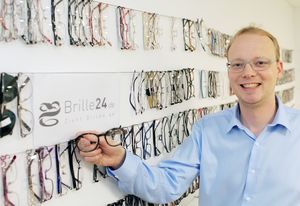 Matthias Hunecke: "I want it so that people who wear glasses in Germany are no longer taken for a ride by conventional opticians. Buying a pair of glasses doesn't have to be expensive - Brille24 has all single strength prescription glasses in all finishes at an "all for one price" of just 39.90 Euro."
Brille 24 Handel GmbH
Web: www.brille24.de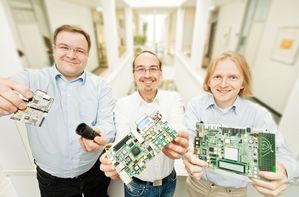 Andreas Herrholz, Henning Kleen and Christian Stehno (from left): "The world needs our products so that electronics in cars and industrial facilities are faster and more intelligent."
CoSynth GmbH & Co. KG
Web: www.cosynth.com
D & D - Social Media Relations
Benno Dopjan and Rabea Determann (from left): "What moves us is what we do: communication in the age of a new media culture." D & D - Social Media Relations Web: www.digitalesdenken.net
Jan Rosenbrock and Sebastian Stück (from left): "Full Service Online-Video-Support: Advertising commercial production: from conception to shooting, website integration and marketing, all from one source." jabba film UG Web: www.jabba-film.de
Michael Sorkin, Mailin Rohland and Tobias Redlin (from left): "We make sustainable clothing affordable - for students too."
Neverhill GmbH
Web: www.neverhill.de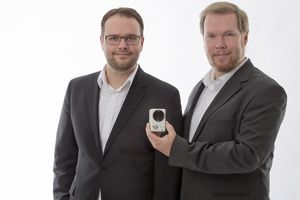 Ralf Eckert, Thomas Frenken (from left)
OldnTec
Web: www.oldntec.de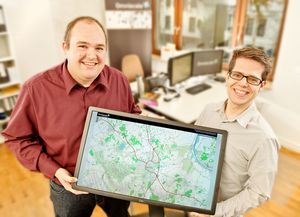 Dominik Helle and Oliver Tonnenhofer (from left): "Omniscale provides modern mapping applications for authorities and companies."
Omniscale GmbH & Co. KG
Web: www.omniscale.de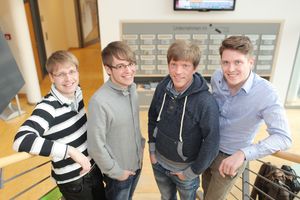 Oliver Diestel, Philipp Zell, Clemens Meyer-Holz and Timo Heinemann (from left): "Pflegeschule.de helps carers by providing easy access to information and support - and ensures quality in the care industry."
Pflegeschule.de
Web: www.pflegeschule.de
Elke Haase: "Every single plant brings joy, air to breathe, energy, clean water, humification, sustainability and nutrition. We produce 6 million plants per year."
piccoplant Mikrovermehrungen GmbH
Web: www.piccoplant.de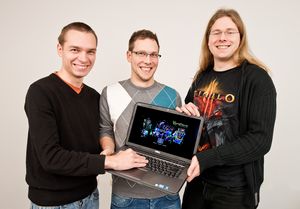 Dennis Gravel, Hendrik Rump and Torsten Lüders (from left): "The world needs good games."

Quantumfrog GmbH
Web: www.quantumfrog.de
Dirk Siemers und Hauke Schulte-Güstenberg (from left)
sovido UG Web: www.sovido.de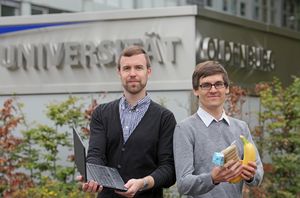 Timo Schliep and Sebastian Brandstetter (from left): "With our online shop we want to create a more sustainable, more social shopping experience."
vekoop
Web: www.vekoop.de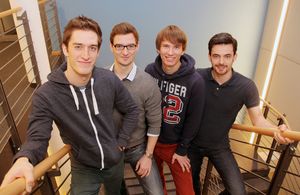 Philipp Wiegel, Constantin Buncke, Dominik Bleser and Pascal Gabor Vida (from left): "Vierkind - making it easier for you on the internet."
vierkind UG
Web: www.vierkind.de
Testberichte-Portal: www.reviewzone.de
Melanie Philip: "Do good things and good things will be done to you."





VitaCentrum e.V.
Web: www.vita-centrum.com