Legal and Financial Issues
Department for Research and Technology Transfer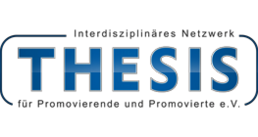 The communication and information platform KISSWIN.de offers future researchers advice on their career.
Legal and Financial Issues
Legal and Financial Issues of Doctoral Work
The beginning of doctoral work, in particular, poses a couple of legal and financial issues that you will need to deal with. These pages offer some useful advice and information on financing the doctoral phase, on insurances and taxes, and on good scientific practice.
We would like to point out that the information on the following pages is merely for orientation purposes. We checked the content carefully; nonetheless, it is your responsibility to inform yourself about your individual regulations.