Organization management
Dr. Tanja Behrendt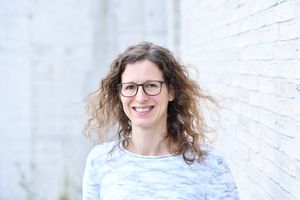 Research assistent Gamification of Higher Education; Triple E
Contact
Tel. +49-(0)441-798-4328
Room A5-0-032

Tanja Behrendt is a research associate at COAST at the university of Oldenburg and lecturer in the master programme Water and Coastal Management.
She has been graduated from the University of Oldenburg with a Diploma in Marine Environmental Sciences and did her PhD in the Energy Meteorology Group in the Institute of Physics at the University of Oldenburg. Afterwards she worked in the master programmes Postgraduate Programme Renewable Energy, European Master in Renewable Energy and Renewable Energy Online as well as in the school IGS Brake and developed her expertise in the instructional development of courses in environmental science for very different learners.
Her recent project "gamification of higher education" aims for improving the module "Planning and Management of Coastal Zones and Sea Basins" with the help of serious gaming by using the MSP Challenge a strategic game which is available as board game and simulation platform. In the project Triple E an interdisciplinary semester programme for exchange students with a thematical focus on environment, energy and economics.