Prof. Dr. Christoph Böhringer
since 2007
Professor of Economic Policy at the Carl von Ossietzky University Oldenburg.
2004-2007
Professor of Economics (C4) at the University of Heidelberg.
1999-2007
Head of Department 'Environmental and Resource Economics, Environmental Management' at the Centre for European Economic Research (ZEW), Mannheim.
1996-1998
Head of Section "Energy Economics" at the IER.
1995
Doctorate (Dr. rer. pol.) at the University of Stuttgart.
1992-1998
Research Assistant at the Institute for Energy Economics (IER) at the University of Stuttgart.
1991
Graduation in Economic Engineering, Technical University of Karlsruhe.
Prof. Dr. Christoph Böhringer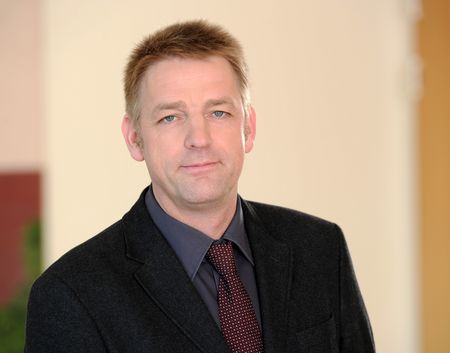 C. Böhringer, C. Fischer, and N. Rivers, "Intensity-Based Rebating of Emission Pricing Revenues" Oldenburger Diskussionspapiere, V-439-22, 2022.

@TechReport{V–439-22,
author = {Christoph B{\"o}hringer and Carolyn Fischer and Nicholas Rivers},
institution = {{Oldenburger Diskussionspapiere, V-439-22, }},
title = {{Intensity-Based Rebating of Emission Pricing Revenues}},
year = {2022},
url = {https://uol.de/f/2/dept/wire/fachgebiete/vwl/V-439-22.pdf},
}

C. Böhringer and K. E. Rosendahl, "Europe beyond Coal - An Economic and Climate Impact Assessment" Oldenburger Diskussionspapiere, V-430-20, 2020.

@TechReport{V-430-20,
author = {Christoph B{\"o}hringer and Knut E. Rosendahl},
institution = {{Oldenburger Diskussionspapiere, V-430-20, }},
title = {{Europe beyond Coal - An Economic and Climate Impact Assessment}},
year = {2020},
url = {https://uol.de/f/2/dept/wire/fachgebiete/vwl/V-430-20.pdf},
}

C. Böhringer and C. Fischer, "Kill Bill or Tax: An Analysis of Alternative CO2 Price Floor Options for EU Member States" Oldenburger Diskussionspapiere, V-432-20, 2020.

@TechReport{V-432-20,
author = {Christoph B{\"o}hringer and Carolyn Fischer},
institution = {{Oldenburger Diskussionspapiere, V-432-20, }},
title = {{Kill Bill or Tax: An Analysis of Alternative CO2 Price Floor Options for EU Member States}},
year = {2020},
url = {https://uol.de/f/2/dept/wire/fachgebiete/vwl/V-432-20.pdf},
}

C. Böhringer, E. J. Balistreri, and T. F. Rutherford, "Quantifying Disruptive Trade Policies" Oldenburger Diskussionspapiere, V-415-18, 2018.

@TechReport{V-415-18,
author = {Christoph B{\"o}hringer and Edward J. Balistreri and Thomas F. Rutherford},
institution = {{Oldenburger Diskussionspapiere, V-415-18, }},
title = {{Quantifying Disruptive Trade Policies}},
year = {2018},
url = {https://uol.de/fileadmin/user_upload/wire/fachgebiete/vwl/V-415-18.pdf},
}

C. Böhringer and T. F. Rutherford, "Paris after Trump: An inconvenient insight" Oldenburger Diskussionspapiere, V-400-17, 2017.

@TechReport{V-400-17,
author = {Christoph B{\"o}hringer and Thomas F. Rutherford},
institution = {{Oldenburger Diskussionspapiere, V-400-17, }},
title = {{Paris after Trump: An inconvenient insight}},
year = {2017},
url = {https://www.uni-oldenburg.de/fileadmin/user_upload/wire/fachgebiete/vwl/V-400-17.pdf},
}
C. Böhringer, G. Bang, and K. E. Rosendahl, "Balancing cost- and justice concerns in the energy transition: Comparing coal phase-out policies in Germany and the UK" Climate Policy, 2022.

@Article{2022_004,
author = {Christoph B{\"o}hringer and Guri Bang and Knut E. Rosendahl},
journal = {Climate Policy},
title = {{Balancing cost- and justice concerns in the energy transition: Comparing coal phase-out policies in Germany and the UK}},
year = {2022},
doi = {10.1080/14693062.2022.2052788},
url = {https://doi.org/10.1080/14693062.2022.2052788},
}

C. Böhringer, X. Garcia-Muros, and M. González-Eguino, "Who bears the burden of greening electricity?" Energy Economics, vol. 105, 2022.

@Article{2022_001,
author = {B{\"o}hringer, Christoph and Garcia-Muros, Xaquin and González-Eguino, Mikel},
journal = {Energy Economics},
title = {{Who bears the burden of greening electricity?}},
year = {2022},
volume = {105},
doi = {10.1016/j.eneco.2021.105705},
url = {https://doi.org/10.1016/j.eneco.2021.105705},
}

C. Böhringer and K. E. Rosendahl, "Europe Beyond Coal – An Economic and Climate Impact Assessment" Journal of Environmental Economics and Management, vol. 113, 2022.

@Article{2022_003,
author = {Christoph B{\"o}hringer and Knut E. Rosendahl},
journal = {Journal of Environmental Economics and Management},
title = {{Europe Beyond Coal – An Economic and Climate Impact Assessment}},
year = {2022},
volume = {113},
doi = {10.1016/j.jeem.2022.102658},
url = {https://doi.org/10.1016/j.jeem.2022.102658},
}

C. Böhringer, C. Fischer, K. E. Rosendahl, and T. F. Rutherford, "Potential Impacts and Challenges of Border Carbon Adjustments" Nature Climate Change, vol. 12, pp. 22-29, 2022.

@Article{2022_002,
author = {Christoph B{\"o}hringer and Fischer, Carolyn and Knut E. Rosendahl and Thomas F. Rutherford},
journal = {Nature Climate Change},
title = {{Potential Impacts and Challenges of Border Carbon Adjustments}},
year = {2022},
pages = {22--29},
volume = {12},
doi = {10.1038/s41558-021-01250-z},
url = {https://doi.org/10.1038/s41558-021-01250-z},
}

C. Böhringer, S. Peterson, T. F. Rutherford, J. Schneider, and M. Winkler, "Climate Policies after Paris: Pledge, Trade and Recycle: Insights from the 36th Energy Modeling Forum Study (EMF36)" Energy Economics, vol. 103, 2021.

@Article{2021_005,
author = {Christoph B{\"o}hringer and Sonja Peterson and Thomas F. Rutherford and Jan Schneider and Malte Winkler},
journal = {Energy Economics},
title = {{Climate Policies after Paris: Pledge, Trade and Recycle: Insights from the 36th Energy Modeling Forum Study (EMF36)}},
year = {2021},
volume = {103},
doi = {10.1016/j.eneco.2021.105471},
url = {https://doi.org/10.1016/j.eneco.2021.105471},
}

C. Böhringer, T. F. Rutherford, and J. Schneider, "The incidence of CO2 emissions pricing under alternative international market responses: A computable general equilibrium analysis for Germany" Energy Economics, vol. 101, 2021.

@Article{2021_007,
author = {Christoph B{\"o}hringer and Thomas F. Rutherford and Jan Schneider},
journal = {Energy Economics},
title = {{The incidence of CO2 emissions pricing under alternative international market responses: A computable general equilibrium analysis for Germany}},
year = {2021},
volume = {101},
doi = {10.1016/j.eneco.2021.105404},
url = {https://doi.org/10.1016/j.eneco.2021.105404},
}

C. Böhringer, E. Asane-Otoo, and J. Schneider, "Trade in Carbon and Carbon Tariffs" Environmental and Resource Economics, vol. 78, pp. 669-708, 2021.

@Article{2021_001,
author = {Christoph B{\"o}hringer and E. Asane-Otoo and J. Schneider},
journal = {Environmental and Resource Economics},
title = {Trade in Carbon and Carbon Tariffs},
year = {2021},
pages = {669--708},
volume = {78},
doi = {10.1007/s10640-021-00548-y},
url = {https://doi.org/10.1007/s10640-021-00548-y},
}

C. Böhringer, J. Schneider, and M. Springmann, "Economic and Environmental Impacts of Raising Revenues for Climate Finance from Public Sources" Climate Policy, vol. 21, iss. 4, pp. 546-562, 2021.

@Article{2021_002,
author = {Christoph B{\"o}hringer and Jan Schneider and Marco Springmann},
journal = {Climate Policy},
title = {Economic and Environmental Impacts of Raising Revenues for Climate Finance from Public Sources},
year = {2021},
number = {4},
pages = {546--562},
volume = {21},
doi = {10.1080/14693062.2020.1842719},
url = {https://doi.org/10.1080/14693062.2020.1842719},
}

C. Böhringer, G. Akɪn-Olçum, T. F. Rutherford, and A. Schreiber, "Economic and Environmental Impacts of a proposed "Carbon Adder" on New York's Energy Market" Climate Policy, vol. 21, iss. 6, pp. 823-842, 2021.

@Article{2021_003,
author = {Christoph B{\"o}hringer and G. Akɪn-Olçum and Thomas F. Rutherford and Andrew Schreiber},
journal = {Climate Policy},
title = {{Economic and Environmental Impacts of a proposed "Carbon Adder" on New York's Energy Market}},
year = {2021},
number = {6},
pages = {823--842},
volume = {21},
doi = {10.1080/14693062.2021.1891018},
url = {https://doi.org/10.1080/14693062.2021.1891018},
}

C. Böhringer, K. E. Rosendahl, and H. B. Storrøsten, "Smart hedging against carbon leakage" Economic Policy, vol. 36, iss. 107, pp. 439-484, 2021.

@Article{2021_006,
author = {Christoph B{\"o}hringer and Knut E. Rosendahl and Halvor B. Storr{\o}sten},
journal = {Economic Policy},
title = {{Smart hedging against carbon leakage}},
year = {2021},
number = {107},
pages = {439--484},
volume = {36},
doi = {10.1093/epolic/eiab004},
url = {https://doi.org/10.1093/epolic/eiab004},
}

C. Böhringer and N. Rivers, "The energy efficiency rebound effect in general equilibrium" Journal of Environmental Economics and Management, vol. 109, 2021.

@Article{2021_004,
author = {Christoph B{\"o}hringer and Nicholas Rivers},
journal = {Journal of Environmental Economics and Management},
title = {The energy efficiency rebound effect in general equilibrium},
year = {2021},
issn = {0095-0696},
volume = {109},
abstract = {We develop a stylized general equilibrium model to estimate changes in economy-wide energy consumption following an exogenous costless improvement in energy efficiency. We use the model to calculate the rebound effect, which determines how behavioral changes offset energy efficiency improvements. We use the framework to decompose the rebound effect into partial and general equilibrium components. In our theoretical analysis, we identify key drivers of the general equilibrium rebound effect, including a composition channel, an energy price channel, a growth channel, and a labor supply channel. Based on numerical simulations with a parameterized version of the model, we show that both general and partial equilibrium components of the rebound effect can be substantial. We thus caution against hopes to resolve adverse impacts of fossil fuel use such as climate change via energy efficiency improvements from costless technological advances.},
doi = {https://doi.org/10.1016/j.jeem.2021.102508},
keywords = {Energy efficiency, Climate change, Rebound effect, General equilibrium},
url = {https://www.sciencedirect.com/science/article/pii/S0095069621000772},
}

C. Böhringer, U. Cantner, J. Costard, L. Kramkowski, C. Gatzen, and S. Pietsch, "Innovation for the German energy transition - Insights from an expert survey" Energy Policy, vol. 144, 2020.

@Article{2020_001,
author = {Christoph B{\"o}hringer and Uwe Cantner and Jano Costard and Lea-Victoria Kramkowski and Christoph Gatzen and Sven Pietsch},
journal = {Energy Policy},
title = {Innovation for the German energy transition - Insights from an expert survey},
year = {2020},
volume = {144},
doi = {10.1016/j.enpol.2020.111611},
url = {https://doi.org/10.1016/j.enpol.2020.111611},
}

C. Böhringer, M. Kosch, F. Landis, and S. Rausch, "Efficient and Equitable Policy Design: Taxing Energy Use or Promoting Energy Savings" The Energy Journal, vol. 40, iss. 1, pp. 73-104, 2019.

@Article{2019_001,
author = {C. B{\"o}hringer and M. Kosch and F. Landis and S. Rausch},
journal = {The Energy Journal},
title = {Efficient and Equitable Policy Design: Taxing Energy Use or Promoting Energy Savings},
year = {2019},
number = {1},
pages = {73--104},
volume = {40},
doi = {10.5547/01956574.40.1.flan},
url = {http://dx.doi.org/10.5547/01956574.40.1.flan},
}

C. Böhringer, X. Garcia-Muros, and M. González-Eguino, "Greener and Fairer: A Progressive Environmental Tax Reform for Spain" Economics of Energy & Environmental Policy, vol. 8, iss. 2, pp. 141-160, 2019.

@Article{2019_002,
author = {Christoph B{\"o}hringer and Xaquin Garcia-Muros and Mikel Gonz{\'a}lez-Eguino},
journal = {Economics of Energy {\&} Environmental Policy},
title = {Greener and Fairer: A Progressive Environmental Tax Reform for Spain},
year = {2019},
number = {2},
pages = {141--160},
volume = {8},
doi = {10.5547/2160-5890.8.2.cboh},
url = {http://dx.doi.org/10.5547/2160-5890.8.2.cboh},
}

C. Böhringer, K. E. Rosendahl, and J. Schneider, "Unilateral emission pricing and OPEC's behaviour" Strategic Behavior and the Environment, vol. 7, iss. 3-4, pp. 225-280, 2018.

@Article{2018_003,
author = {C. B{\"o}hringer and K.E. Rosendahl and J. Schneider},
journal = {Strategic Behavior and the Environment},
title = {Unilateral emission pricing and {OPEC's} behaviour},
year = {2018},
number = {3-4},
pages = {225--280},
volume = {7},
doi = {10.1561/102.00000077},
url = {http://dx.doi.org/10.1561/102.00000077},
}

C. Böhringer, J. C. Carbone, and T. F. Rutherford, "Embodied Carbon Tariffs" Scandinavian Journal of Economics, vol. 120, iss. 1, pp. 183-210, 2018.

@Article{2018_001,
author = {Christoph B{\"o}hringer and Jared C. Carbone and Thomas F. Rutherford},
journal = {Scandinavian Journal of Economics},
title = {Embodied Carbon Tariffs},
year = {2018},
month = {jan},
number = {1},
pages = {183--210},
volume = {120},
doi = {10.1111/sjoe.12211},
url = {http://dx.doi.org/10.1111/sjoe.12211},
}

C. Böhringer, E. J. Balistreri, and T. F. Rutherford, "Carbon policy and the structure of global trade" The World Economy, vol. 41, iss. 1, pp. 194-221, 2018.

@Article{2018_002,
author = {Christoph B{\"o}hringer and Edward J. Balistreri and Thomas F. Rutherford},
journal = {The World Economy},
title = {Carbon policy and the structure of global trade},
year = {2018},
month = {jan},
number = {1},
pages = {194--221},
volume = {41},
doi = {10.1111/twec.12535},
url = {http://dx.doi.org/10.1111/twec.12535},
}

C. Böhringer, F. Landis, and M. A. Tovar Reaños, "Economic Impacts of Renewable Energy Promotion in Germany" The Energy Journal, vol. 38, pp. 189-209, 2017.

@Article{2017_006,
author = {C. B{\"o}hringer and F. Landis and M.A. {Tovar Rea{\~n}os}},
journal = {The Energy Journal},
title = {Economic Impacts of Renewable Energy Promotion in Germany},
year = {2017},
pages = {189--209},
volume = {38},
doi = {10.5547/01956574.38.SI1.cboh},
url = {https://doi.org/10.5547/01956574.38.SI1.cboh},
}

C. Böhringer, B. Bye, T. Fæhn, and K. E. Rosendahl, "Targeted carbon tariffs: Export response, leakage and welfare" Resource and Energy Economics, vol. 50, pp. 51-73, 2017.

@Article{2017_007,
author = {C. B{\"o}hringer and B. Bye and T. F{\ae}hn and K.E. Rosendahl},
journal = {Resource and Energy Economics},
title = {Targeted carbon tariffs: Export response, leakage and welfare},
year = {2017},
pages = {51--73},
volume = {50},
doi = {10.1016/j.reseneeco.2017.06.003},
url = {https://doi.org/10.1016/j.reseneeco.2017.06.003},
}

C. Böhringer, K. E. Rosendahl, and H. B. Storrøsten, "Robust policies to mitigate carbon leakage" Journal of Public Economics, vol. 149, pp. 35-46, 2017.

@Article{2017_001,
author = {Christoph B{\"o}hringer and Knut E. Rosendahl and Halvor B. Storr{\o}sten},
journal = {Journal of Public Economics},
title = {Robust policies to mitigate carbon leakage},
year = {2017},
month = {may},
pages = {35--46},
volume = {149},
doi = {10.1016/j.jpubeco.2017.03.006},
url = {http://dx.doi.org/10.1016/j.jpubeco.2017.03.006},
}

C. Böhringer, X. Garcia-Muros, I. Cazcarro, and I. Arto, "The Efficiency Cost of Protective Measures in Climate Policy" Energy Policy, vol. 104, pp. 446-457, 2017.

@Article{2017_002,
author = {Christoph B{\"o}hringer and Xaquin Garcia-Muros and Ignacio Cazcarro and I{\~n}aki Arto},
journal = {Energy Policy},
title = {The Efficiency Cost of Protective Measures in Climate Policy},
year = {2017},
month = {may},
pages = {446--457},
volume = {104},
doi = {10.1016/j.enpol.2017.01.007},
url = {https://doi.org/10.1016/j.enpol.2017.01.007},
}

C. Böhringer, A. Cuntz, D. Harhoff, and E. Asane-Otoo, "The Impact of the German Feed-in Tariff Scheme on Innovation: Evidence Based on Patent Filings in Renewable Energy Technologies" Energy Economics, vol. 67, pp. 545-553, 2017.

@Article{2017_004,
author = {Christoph B{\"o}hringer and Alexander Cuntz and Dietmar Harhoff and Emmanuel Asane-Otoo},
journal = {Energy Economics},
title = {The Impact of the German Feed-in Tariff Scheme on Innovation: Evidence Based on Patent Filings in Renewable Energy Technologies},
year = {2017},
month = {sep},
pages = {545--553},
volume = {67},
doi = {10.1016/j.eneco.2017.09.001},
url = {https://doi.org/10.1016/j.eneco.2017.09.001},
}

C. Böhringer, B. Bye, T. Fæhn, and K. E. Rosendahl, "Output-based rebating of carbon taxes in the neighbor's backyard" Canadian Journal of Economics, vol. 50, iss. 2, pp. 426-455, 2017.

@Article{2017_003,
author = {Christoph B{\"o}hringer and Brita Bye and Taran F{\ae}hn and Knut E. Rosendahl},
journal = {Canadian Journal of Economics},
title = {Output-based rebating of carbon taxes in the neighbor's backyard},
year = {2017},
month = {may},
number = {2},
pages = {426--455},
volume = {50},
doi = {10.1111/caje.12264},
url = {https://doi.org/10.1111/caje.12264},
}

C. Böhringer, X. Garcia-Muros, M. González-Eguino, and L. Rey, "US Climate Policy: A Critical Assessment of Intensity Standards" Energy Economics, vol. 68, iss. 1, pp. 125-135, 2017.

@Article{2017_005,
author = {Christoph B{\"o}hringer and Xaquin Garcia-Muros and Mikel Gonz{\'a}lez-Eguino and Luis Rey},
journal = {Energy Economics},
title = {US Climate Policy: A Critical Assessment of Intensity Standards},
year = {2017},
month = {oct},
number = {1},
pages = {125--135},
volume = {68},
doi = {10.1016/j.eneco.2017.10.021},
url = {https://doi.org/10.1016/j.eneco.2017.10.021},
}

C. Böhringer, A. Keller, M. Bortolamedi, and A. Rahmeier Seyffarth, "Good things do not always come in threes: On the excess cost of overlapping regulation in EU climate policy" Energy Policy, vol. 94, pp. 502-508, 2016.

@Article{2016_002,
author = {Christoph B{\"o}hringer and Andreas Keller and Markus Bortolamedi and Anelise {Rahmeier Seyffarth}},
journal = {Energy Policy},
title = {Good things do not always come in threes: On the excess cost of overlapping regulation in {EU} climate policy},
year = {2016},
month = {jul},
pages = {502--508},
volume = {94},
doi = {10.1016/j.enpol.2015.12.034},
publisher = {Elsevier {BV}},
url = {http://dx.doi.org/10.1016/j.enpol.2015.12.034},
}

C. Böhringer, N. Rivers, and H. Yonezawa, "Vertical fiscal externalities and the environment" Journal of Environmental Economics and Management, vol. 77, pp. 51-74, 2016.

@Article{2016_003,
author = {Christoph B{\"o}hringer and Nicholas Rivers and Hidemichi Yonezawa},
journal = {Journal of Environmental Economics and Management},
title = {Vertical fiscal externalities and the environment},
year = {2016},
month = {may},
pages = {51--74},
volume = {77},
doi = {10.1016/j.jeem.2016.01.002},
publisher = {Elsevier {BV}},
url = {http://dx.doi.org/10.1016/j.jeem.2016.01.002},
}

C. Böhringer, J. C. Carbone, and T. F. Rutherford, "The Strategic Value of Carbon Tariffs" American Economic Journal: Economic Policy, vol. 8, iss. 1, pp. 28-51, 2016.

@Article{2016_001,
author = {Christoph B{\"o}hringer and Jared C. Carbone and Thomas F. Rutherford},
journal = {American Economic Journal: Economic Policy},
title = {The Strategic Value of Carbon Tariffs},
year = {2016},
month = {feb},
number = {1},
pages = {28--51},
volume = {8},
doi = {10.1257/pol.20130327},
publisher = {American Economic Association},
url = {http://dx.doi.org/10.1257/pol.20130327},
}

C. Böhringer and M. Bortolamedi, "Sense and no(n)-sense of energy security indicators" Ecological Economics, vol. 119, pp. 359-371, 2015.

@Article{2015_005,
author = {Christoph B{\"o}hringer and Markus Bortolamedi},
journal = {Ecological Economics},
title = {Sense and no(n)-sense of energy security indicators},
year = {2015},
month = {nov},
pages = {359--371},
volume = {119},
doi = {10.1016/j.ecolecon.2015.09.020},
publisher = {Elsevier {BV}},
url = {http://dx.doi.org/10.1016/j.ecolecon.2015.09.020},
}

N. Anger, C. Böhringer, and A. Lange, "The political economy of energy tax differentiation across industries: theory and empirical evidence" Journal of Regulatory Economics, vol. 47, iss. 1, pp. 78-98, 2015.

@Article{2015_001,
author = {Niels Anger and Christoph B{\"o}hringer and Andreas Lange},
journal = {Journal of Regulatory Economics},
title = {The political economy of energy tax differentiation across industries: theory and empirical evidence},
year = {2015},
month = {dec},
number = {1},
pages = {78--98},
volume = {47},
doi = {10.1007/s11149-014-9264-9},
publisher = {Springer Nature},
url = {http://dx.doi.org/10.1007/s11149-014-9264-9},
}

N. Anger, E. Asane-Otoo, C. Böhringer, and U. Oberndorfer, "Public interest versus interest groups: a political economy analysis of allowance allocation under the EU emissions trading scheme" International Environmental Agreements: Politics, Law and Economics, vol. 16, iss. 5, pp. 621-638, 2015.

@Article{2015_002,
author = {Niels Anger and Emmanuel Asane-Otoo and Christoph B{\"o}hringer and Ulrich Oberndorfer},
journal = {International Environmental Agreements: Politics, Law and Economics},
title = {Public interest versus interest groups: a political economy analysis of allowance allocation under the {EU} emissions trading scheme},
year = {2015},
month = {apr},
number = {5},
pages = {621--638},
volume = {16},
doi = {10.1007/s10784-015-9285-6},
publisher = {Springer Nature},
url = {http://dx.doi.org/10.1007/s10784-015-9285-6},
}

C. Böhringer and M. Behrens, "Interactions of emission caps and renewable electricity support schemes" Journal of Regulatory Economics, vol. 48, iss. 1, pp. 74-96, 2015.

@Article{2015_003,
author = {Christoph B{\"o}hringer and Manuela Behrens},
journal = {Journal of Regulatory Economics},
title = {Interactions of emission caps and renewable electricity support schemes},
year = {2015},
month = {may},
number = {1},
pages = {74--96},
volume = {48},
doi = {10.1007/s11149-015-9279-x},
publisher = {Springer Science $\mathplus$ Business Media},
url = {http://dx.doi.org/10.1007/s11149-015-9279-x},
}

C. Böhringer, T. F. Rutherford, D. G. Tarr, and N. Turdyeva, "Market Structure and the Environmental Implications of Trade Liberalization: Russias Accession to the World Trade Organization" Review of International Economics, vol. 23, iss. 5, pp. 897-923, 2015.

@Article{2015_004,
author = {Christoph B{\"o}hringer and Thomas F. Rutherford and David G. Tarr and Natalia Turdyeva},
journal = {Review of International Economics},
title = {Market Structure and the Environmental Implications of Trade Liberalization: Russias Accession to the World Trade Organization},
year = {2015},
month = {oct},
number = {5},
pages = {897--923},
volume = {23},
doi = {10.1111/roie.12197},
publisher = {Wiley-Blackwell},
url = {http://dx.doi.org/10.1111/roie.12197},
}

C. Böhringer, A. Müller, and J. Schneider, "Carbon Tariffs Revisited" Journal of the Association of Environmental and Resource Economists, vol. 2, iss. 4, pp. 629-672, 2015.

@Article{2015_006,
author = {Christoph B{\"o}hringer and Andr{\'{e}} M{\"u}ller and Jan Schneider},
journal = {Journal of the Association of Environmental and Resource Economists},
title = {Carbon Tariffs Revisited},
year = {2015},
month = {dec},
number = {4},
pages = {629--672},
volume = {2},
doi = {10.1086/683607},
publisher = {University of Chicago Press},
url = {http://dx.doi.org/10.1086/683607},
}

C. Böhringer, N. Rivers, T. Rutherford, and R. Wigle, "Sharing the burden for climate change mitigation in the Canadian federation" Canadian Journal of Economics, vol. 48, iss. 4, pp. 1350-1380, 2015.

@Article{2015_007,
author = {Christoph B{\"o}hringer and Nicholas Rivers and Thomas Rutherford and Randall Wigle},
journal = {Canadian Journal of Economics},
title = {Sharing the burden for climate change mitigation in the Canadian federation},
year = {2015},
month = {nov},
number = {4},
pages = {1350--1380},
volume = {48},
doi = {10.1111/caje.12152},
publisher = {Wiley-Blackwell},
url = {http://dx.doi.org/10.1111/caje.12152},
}

C. Böhringer and A. Müller, "Environmental tax reforms in Switzerland: a computable general equilibrium impact analysis" Swiss Journal of Economics and Statistics, vol. 150, iss. 1, pp. 1-21, 2014.

@Article{2014_004,
author = {Christoph B{\"o}hringer and Andre M{\"u}ller},
journal = {Swiss Journal of Economics and Statistics},
title = {Environmental tax reforms in Switzerland: a computable general equilibrium impact analysis},
year = {2014},
number = {1},
pages = {1-21},
volume = {150},
doi = {10.1007/bf03399400},
url = {https://doi.org/10.1007},
}

C. Böhringer, K. E. Rosendahl, and J. Schneider, "Unilateral Climate Policy: Can OPEC resolve the Leakage Problem?" The Energy Journal, vol. 35, iss. 4, pp. 79-100, 2014.

@Article{2014_005,
author = {C. B{\"o}hringer and Knut Einar Rosendahl and Jan Schneider},
journal = {The Energy Journal},
title = {Unilateral Climate Policy: Can OPEC resolve the Leakage Problem?},
year = {2014},
number = {4},
pages = {79-100},
volume = {35},
doi = {10.5547/01956574.35.4.4},
url = {http://dx.doi.org/10.5547/01956574.35.4.4},
}

C. Böhringer, A. Lange, and T. F. Rutherford, "Optimal emission pricing in the presence of international spillovers: Decomposing leakage and terms-of-trade motives" Journal of Public Economics, vol. 110, pp. 101-111, 2014.

@Article{2014_001,
author = {Christoph B{\"o}hringer and Andreas Lange and Thomas F. Rutherford},
journal = {Journal of Public Economics},
title = {Optimal emission pricing in the presence of international spillovers: Decomposing leakage and terms-of-trade motives},
year = {2014},
month = {feb},
pages = {101--111},
volume = {110},
doi = {10.1016/j.jpubeco.2013.11.011},
publisher = {Elsevier {BV}},
url = {http://dx.doi.org/10.1016/j.jpubeco.2013.11.011},
}

C. Böhringer, B. Dijkstra, and K. E. Rosendahl, "Sectoral and regional expansion of emissions trading" Resource and Energy Economics, vol. 37, pp. 201-225, 2014.

@Article{2014_006,
author = {Christoph B{\"o}hringer and Bouwe Dijkstra and Knut Einar Rosendahl},
journal = {Resource and Energy Economics},
title = {Sectoral and regional expansion of emissions trading},
year = {2014},
month = {aug},
pages = {201--225},
volume = {37},
doi = {10.1016/j.reseneeco.2013.12.003},
publisher = {Elsevier {BV}},
url = {http://dx.doi.org/10.1016/j.reseneeco.2013.12.003},
}

C. Böhringer, "Two Decades of European Climate Policy: A Critical Appraisal" Review of Environmental Economics and Policy, vol. 8, iss. 1, pp. 1-17, 2014.

@Article{2014_002,
author = {C. B{\"o}hringer},
journal = {Review of Environmental Economics and Policy},
title = {Two Decades of European Climate Policy: A Critical Appraisal},
year = {2014},
month = {jan},
number = {1},
pages = {1--17},
volume = {8},
doi = {10.1093/reep/ret018},
publisher = {Oxford University Press ({OUP})},
url = {http://dx.doi.org/10.1093/reep/ret018},
}

C. Böhringer, C. Fischer, and K. E. Rosendahl, "Cost-effective unilateral climate policy design: Size matters" Journal of Environmental Economics and Management, vol. 67, iss. 3, pp. 318-339, 2014.

@Article{2014_003,
author = {Christoph B{\"o}hringer and Carolyn Fischer and Knut Einar Rosendahl},
journal = {Journal of Environmental Economics and Management},
title = {Cost-effective unilateral climate policy design: Size matters},
year = {2014},
month = {may},
number = {3},
pages = {318--339},
volume = {67},
doi = {10.1016/j.jeem.2013.12.008},
publisher = {Elsevier {BV}},
url = {http://dx.doi.org/10.1016/j.jeem.2013.12.008},
}

C. Böhringer, T. F. Rutherford, and M. Springmann, "Clean-Development Investments: An Incentive-Compatible CGE Modelling Framework" Environmental and Resource Economics, vol. 60, iss. 4, pp. 633-651, 2014.

@Article{2014_007,
author = {Christoph B{\"o}hringer and Thomas F. Rutherford and Marco Springmann},
journal = {Environmental and Resource Economics},
title = {Clean-Development Investments: An Incentive-Compatible {CGE} Modelling Framework},
year = {2014},
month = {feb},
number = {4},
pages = {633--651},
volume = {60},
doi = {10.1007/s10640-014-9762-3},
publisher = {Springer Nature},
url = {http://dx.doi.org/10.1007/s10640-014-9762-3},
}

C. Böhringer, A. Keller, and E. van der Werf, "Are green hopes too rosy? Employment and welfare impacts of renewable energy promotion" Energy Economics, vol. 36, pp. 277-285, 2013.

@Article{2013_001,
author = {Christoph B{\"o}hringer and Andreas Keller and Edwin van der Werf},
journal = {Energy Economics},
title = {Are green hopes too rosy? Employment and welfare impacts of renewable energy promotion},
year = {2013},
month = {mar},
pages = {277--285},
volume = {36},
doi = {10.1016/j.eneco.2012.08.029},
publisher = {Elsevier {BV}},
url = {http://dx.doi.org/10.1016/j.eneco.2012.08.029},
}

C. Böhringer and T. F. Rutherford, "Transition towards a low carbon economy: A computable general equilibrium analysis for Poland" Energy Policy, vol. 55, pp. 16-26, 2013.

@Article{2013_002,
author = {Christoph B{\"o}hringer and Thomas F. Rutherford},
journal = {Energy Policy},
title = {Transition towards a low carbon economy: A computable general equilibrium analysis for {Poland}},
year = {2013},
month = {apr},
pages = {16--26},
volume = {55},
doi = {10.1016/j.enpol.2012.11.056},
publisher = {Elsevier {BV}},
url = {http://dx.doi.org/10.1016/j.enpol.2012.11.056},
}

C. Böhringer and V. Alexeeva-Talebi, "Unilateral Climate Policy and Competitiveness: Economic Implications of Differential Emission Pricing" The World Economy, vol. 36, iss. 2, pp. 121-154, 2013.

@Article{2013_003,
author = {Christoph B{\"o}hringer and Victoria Alexeeva-Talebi},
journal = {The World Economy},
title = {Unilateral Climate Policy and Competitiveness: Economic Implications of Differential Emission Pricing},
year = {2013},
month = {jun},
number = {2},
pages = {121--154},
volume = {36},
doi = {10.1111/j.1467-9701.2012.01470.x},
publisher = {Wiley-Blackwell},
url = {http://dx.doi.org/10.1111/j.1467-9701.2012.01470.x},
}

C. Böhringer and A. Lange, "Der europäische Emissionszertifikatehandel: Bestandsaufnahme und Perspektiven" Wirtschaftsdienst, vol. 92, iss. 1, pp. 12-16, 2012.

@Article{2012_001,
author = {Christoph B{\"o}hringer and Andreas Lange},
journal = {Wirtschaftsdienst},
title = {Der europ{\"a}ische Emissionszertifikatehandel: Bestandsaufnahme und Perspektiven},
year = {2012},
number = {1},
pages = {12-16},
volume = {92},
doi = {10.1007/s10273-012-1344-9},
url = {http://dx.doi.org/10.1007/s10273-012-1344-9},
}

C. Böhringer, J. C. Carbone, and T. F. Rutherford, "Unilateral climate policy design: Efficiency and equity implications of alternative instruments to reduce carbon leakage" Energy Economics, vol. 34, pp. 208-217, 2012.

@Article{2012_003,
author = {Christoph B{\"o}hringer and Jared C. Carbone and Thomas F. Rutherford},
journal = {Energy Economics},
title = {Unilateral climate policy design: Efficiency and equity implications of alternative instruments to reduce carbon leakage},
year = {2012},
month = {dec},
pages = {208--217},
volume = {34},
doi = {10.1016/j.eneco.2012.09.011},
publisher = {Elsevier {BV}},
url = {http://dx.doi.org/10.1016/j.eneco.2012.09.011},
}

C. Böhringer, B. Bye, T. Fæhn, and K. E. Rosendahl, "Alternative designs for tariffs on embodied carbon: A global cost-effectiveness analysis" Energy Economics, vol. 34, pp. 143-153, 2012.

@Article{2012_004,
author = {Christoph B{\"o}hringer and Brita Bye and Taran F{\ae}hn and Knut Einar Rosendahl},
journal = {Energy Economics},
title = {Alternative designs for tariffs on embodied carbon: A global cost-effectiveness analysis},
year = {2012},
month = {dec},
pages = {143-153},
volume = {34},
doi = {10.1016/j.eneco.2012.08.020},
publisher = {Elsevier {BV}},
url = {http://dx.doi.org/10.1016/j.eneco.2012.08.020},
}

V. Alexeeva-Talebi, C. Böhringer, A. Löschel, and S. Voigt, "The value-added of sectoral disaggregation: Implications on competitive consequences of climate change policies" Energy Economics, vol. 34, pp. 127-142, 2012.

@Article{2012_005,
author = {Victoria Alexeeva-Talebi and Christoph B{\"o}hringer and Andreas L{\"o}schel and Sebastian Voigt},
journal = {Energy Economics},
title = {The value-added of sectoral disaggregation: Implications on competitive consequences of climate change policies},
year = {2012},
month = {dec},
pages = {127-142},
volume = {34},
doi = {10.1016/j.eneco.2012.10.001},
publisher = {Elsevier {BV}},
url = {http://dx.doi.org/10.1016/j.eneco.2012.10.001},
}

C. Böhringer, E. J. Balistreri, and T. F. Rutherford, "The role of border carbon adjustment in unilateral climate policy: Overview of an Energy Modeling Forum study (EMF 29)" Energy Economics, vol. 34, pp. 97-110, 2012.

@Article{2012_006,
author = {Christoph B{\"o}hringer and Edward J. Balistreri and Thomas F. Rutherford},
journal = {Energy Economics},
title = {The role of border carbon adjustment in unilateral climate policy: Overview of an Energy Modeling Forum study ({EMF} 29)},
year = {2012},
month = {dec},
pages = {97--110},
volume = {34},
doi = {10.1016/j.eneco.2012.10.003},
publisher = {Elsevier {BV}},
url = {http://dx.doi.org/10.1016/j.eneco.2012.10.003},
}

C. Böhringer, N. J. Rivers, T. F. Rutherford, and R. Wigle, "Green Jobs and Renewable Electricity Policies: Employment Impacts of Ontarios Feed-in Tariff" The B.E. Journal of Economic Analysis & Policy, vol. 12, iss. 1, 2012.

@Article{2012_007,
author = {Christoph B{\"o}hringer and Nicholas J. Rivers and Thomas F. Rutherford and Randall Wigle},
journal = {The B.E. Journal of Economic Analysis {\&} Policy},
title = {Green Jobs and Renewable Electricity Policies: Employment Impacts of Ontarios Feed-in Tariff},
year = {2012},
month = {jan},
number = {1},
volume = {12},
doi = {10.1515/1935-1682.3217},
publisher = {Walter de Gruyter {GmbH}},
url = {http://dx.doi.org/10.1515/1935-1682.3217},
}

C. Böhringer, U. Moslener, U. Oberndorfer, and A. Ziegler, "Clean and productive? Empirical evidence from the German manufacturing industry" Research Policy, vol. 41, iss. 2, pp. 442-451, 2012.

@Article{2012_002,
author = {Christoph B{\"o}hringer and Ulf Moslener and Ulrich Oberndorfer and Andreas Ziegler},
journal = {Research Policy},
title = {Clean and productive? Empirical evidence from the German manufacturing industry},
year = {2012},
month = {mar},
number = {2},
pages = {442--451},
volume = {41},
doi = {10.1016/j.respol.2011.10.004},
publisher = {Elsevier {BV}},
url = {http://dx.doi.org/10.1016/j.respol.2011.10.004},
}

C. Böhringer and K. E. Rosendahl, "Greening Electricity More Than Necessary: On the Cost Implications of Overlapping Regulation in EU Climate Policy" Schmollers Jahrbuch, vol. 131, iss. 3, pp. 469-492, 2011.

@Article{2011_001,
author = {Christoph B{\"o}hringer and Knut Einar Rosendahl},
journal = {Schmollers Jahrbuch},
title = {Greening Electricity More Than Necessary: On the Cost Implications of Overlapping Regulation in {EU} Climate Policy},
year = {2011},
month = {sep},
number = {3},
pages = {469--492},
volume = {131},
doi = {10.3790/schm.131.3.469},
publisher = {Duncker {\&} Humblot {GmbH}},
url = {http://dx.doi.org/10.3790/schm.131.3.469},
}

C. Böhringer, "1990~bis 2010: Eine Bestandsaufnahme von zwei Jahrzehnten europäischer Klimapolitik" Perspektiven der Wirtschaftspolitik, vol. 11, pp. 56-74, 2010.

@Article{2010_004,
author = {Christoph B{\"o}hringer},
journal = {Perspektiven der Wirtschaftspolitik},
title = {1990~{b}is 2010: Eine Bestandsaufnahme von zwei Jahrzehnten europäischer Klimapolitik},
year = {2010},
month = {may},
pages = {56--74},
volume = {11},
doi = {10.1111/j.1468-2516.2010.00328.x},
publisher = {Walter de Gruyter {GmbH}},
url = {http://dx.doi.org/10.1111/j.1468-2516.2010.00328.x},
}

C. Böhringer, C. Fischer, and K. E. Rosendahl, "The Global Effects of Subglobal Climate Policies" The B.E. Journal of Economic Analysis & Policy, vol. 10, iss. 2, 2010.

@Article{2010_006,
author = {Christoph B{\"o}hringer and Carolyn Fischer and Knut Einar Rosendahl},
journal = {The B.E. Journal of Economic Analysis {\&} Policy},
title = {The Global Effects of Subglobal Climate Policies},
year = {2010},
month = {jan},
number = {2},
volume = {10},
doi = {10.2202/1935-1682.2583},
publisher = {Walter de Gruyter {GmbH}},
url = {http://dx.doi.org/10.2202/1935-1682.2583},
}

C. Böhringer and T. F. Rutherford, "The Costs of Compliance: A CGE Assessment of Canada's Policy Options under the Kyoto Protocol" World Economy, vol. 33, iss. 2, pp. 177-211, 2010.

@Article{2010_001,
author = {Christoph B{\"o}hringer and Thomas F. Rutherford},
journal = {World Economy},
title = {The Costs of Compliance: A {CGE} Assessment of {Canada}'s Policy Options under the Kyoto Protocol},
year = {2010},
month = {feb},
number = {2},
pages = {177--211},
volume = {33},
doi = {10.1111/j.1467-9701.2009.01229.x},
publisher = {Wiley-Blackwell},
url = {http://dx.doi.org/10.1111/j.1467-9701.2009.01229.x},
}

C. Böhringer and K. E. Rosendahl, "Green promotes the dirtiest: on the interaction between black and green quotas in energy markets" Journal of Regulatory Economics, vol. 37, iss. 3, pp. 316-325, 2010.

@Article{2010_002,
author = {Christoph B{\"o}hringer and Knut Einar Rosendahl},
journal = {Journal of Regulatory Economics},
title = {Green promotes the dirtiest: on the interaction between black and green quotas in energy markets},
year = {2010},
month = {mar},
number = {3},
pages = {316--325},
volume = {37},
doi = {10.1007/s11149-010-9116-1},
publisher = {Springer Nature},
url = {http://dx.doi.org/10.1007/s11149-010-9116-1},
}

N. Anger, C. Böhringer, and A. Löschel, "Paying the piper and calling the tune? A Meta-Regression Analysis of the Double-Dividend Hypothesis" Ecological Economics, vol. 69, iss. 7, pp. 1495-1502, 2010.

@Article{2010_003,
author = {Niels Anger and Christoph B{\"o}hringer and Andreas L{\"o}schel},
journal = {Ecological Economics},
title = {Paying the piper and calling the tune? A Meta-Regression Analysis of the Double-Dividend Hypothesis},
year = {2010},
month = {may},
number = {7},
pages = {1495--1502},
volume = {69},
doi = {10.1016/j.ecolecon.2010.02.003},
publisher = {Elsevier {BV}},
url = {http://dx.doi.org/10.1016/j.ecolecon.2010.02.003},
}

C. Böhringer, T. P. Mennel, and T. F. Rutherford, "Technological change and uncertainty in environmental economics" Energy Economics, vol. 31, pp. 1-3, 2009.

@Article{2009_002,
author = {Christoph B{\"o}hringer and Tim P. Mennel and Tom F. Rutherford},
journal = {Energy Economics},
title = {Technological change and uncertainty in environmental economics},
year = {2009},
month = {jan},
pages = {1--3},
volume = {31},
doi = {10.1016/j.eneco.2009.05.006},
publisher = {Elsevier {BV}},
url = {http://dx.doi.org/10.1016/j.eneco.2009.05.006},
}

C. Böhringer, T. F. Rutherford, and R. S. J. Tol, "THE EU 20/20/2020 targets: An overview of the EMF22 assessment" Energy Economics, vol. 31, pp. 268-273, 2009.

@Article{2009_004,
author = {Christoph B{\"o}hringer and Thomas F. Rutherford and Richard S.J. Tol},
journal = {Energy Economics},
title = {{THE} {EU} 20/20/2020 targets: An overview of the {EMF}22 assessment},
year = {2009},
month = {dec},
pages = {268--273},
volume = {31},
doi = {http://dx.doi.org/10.1016/j.eneco.2009.10.010},
publisher = {Elsevier {BV}},
url = {http://dx.doi.org/10.1016/j.eneco.2009.10.010},
}

C. Böhringer, A. Löschel, U. Moslener, and T. F. Rutherford, "EU climate policy up to 2020: An economic impact assessment" Energy Economics, vol. 31, pp. 295-305, 2009.

@Article{2009_005,
author = {Christoph B{\"o}hringer and Andreas L{\"o}schel and Ulf Moslener and Thomas F. Rutherford},
journal = {Energy Economics},
title = {{EU} climate policy up to 2020: An economic impact assessment},
year = {2009},
month = {dec},
pages = {295--305},
volume = {31},
doi = {10.1016/j.eneco.2009.09.009},
publisher = {Elsevier {BV}},
url = {http://dx.doi.org/10.1016/j.eneco.2009.09.009},
}

C. Böhringer and T. F. Rutherford, "Integrated assessment of energy policies: Decomposing top-down and bottom-up" Journal of Economic Dynamics and Control, vol. 33, iss. 9, pp. 1648-1661, 2009.

@Article{2009_001,
author = {Christoph B{\"o}hringer and Thomos F. Rutherford},
journal = {Journal of Economic Dynamics and Control},
title = {Integrated assessment of energy policies: Decomposing top-down and bottom-up},
year = {2009},
month = {sep},
number = {9},
pages = {1648--1661},
volume = {33},
doi = {http://dx.doi.org/10.1016/j.jedc.2008.12.007},
publisher = {Elsevier {BV}},
url = {http://dx.doi.org/10.1016/j.jedc.2008.12.007},
}

C. Böhringer and K. E. Rosendahl, "Strategic partitioning of emission allowances under the EU Emission Trading Scheme" Resource and Energy Economics, vol. 31, iss. 3, pp. 182-197, 2009.

@Article{2009_003,
author = {Christoph B{\"o}hringer and Knut Einar Rosendahl},
journal = {Resource and Energy Economics},
title = {Strategic partitioning of emission allowances under the {EU} Emission Trading Scheme},
year = {2009},
month = {aug},
number = {3},
pages = {182--197},
volume = {31},
doi = {10.1016/j.reseneeco.2009.04.001},
publisher = {Elsevier {BV}},
url = {http://dx.doi.org/10.1016/j.reseneeco.2009.04.001},
}

C. Böhringer and A. Löschel, "Climate Policy-induced Investments in Developing Countries: The Implications of Investment Risks" The World Economy, vol. 31, iss. 3, pp. 367-392, 2008.

@Article{2008_003,
author = {Christoph B{\"o}hringer and Andreas L{\"o}schel},
journal = {The World Economy},
title = {Climate Policy-induced Investments in Developing Countries: The Implications of Investment Risks},
year = {2008},
number = {3},
pages = {367-392},
volume = {31},
doi = {10.1111/j.1467-9701.2007.01075.x},
url = {https://doi.org/10.1111/j.1467-9701.2007.01075.x},
}

C. Böhringer, "Europäische Klimapolitik: Zwischen Anspruch und Wirklichkeit" Zeitschrift für Energiewirtschaft, vol. 32, iss. 4, pp. 235-240, 2008.

@Article{2008_001,
author = {Christoph B{\"o}hringer},
journal = {Zeitschrift f{\"u}r Energiewirtschaft},
title = {Europ{\"a}ische Klimapolitik: Zwischen Anspruch und Wirklichkeit},
year = {2008},
month = {dec},
number = {4},
pages = {235--240},
volume = {32},
doi = {10.1007/s12398-008-0030-5},
publisher = {Springer Nature},
url = {http://dx.doi.org/10.1007/s12398-008-0030-5},
}

C. Böhringer, A. Löschel, and H. Welsch, "Environmental Taxation and Induced Structural Change in an Open Economy: The Role of Market Structure" German Economic Review, vol. 9, iss. 1, pp. 17-40, 2008.

@Article{2008_002,
author = {Christoph B{\"o}hringer and Andreas L{\"o}schel and Heinz Welsch},
journal = {German Economic Review},
title = {Environmental Taxation and Induced Structural Change in an Open Economy: The Role of Market Structure},
year = {2008},
month = {jan},
number = {1},
pages = {17--40},
volume = {9},
doi = {10.1111/j.1468-0475.2008.00421.x},
publisher = {Wiley-Blackwell},
url = {http://dx.doi.org/10.1111/j.1468-0475.2008.00421.x},
}

C. Böhringer and T. F. Rutherford, "Combining bottom-up and top-down" Energy Economics, vol. 30, iss. 2, pp. 574-596, 2008.

@Article{2008_004,
author = {Christoph B{\"o}hringer and Thomas F. Rutherford},
journal = {Energy Economics},
title = {Combining bottom-up and top-down},
year = {2008},
month = {mar},
number = {2},
pages = {574--596},
volume = {30},
doi = {http://dx.doi.org/10.1016/j.eneco.2007.03.004},
publisher = {Elsevier {BV}},
url = {http://dx.doi.org/10.1016/j.eneco.2007.03.004},
}

C. Böhringer and C. Helm, "On the fair division of greenhouse gas abatement cost" Resource and Energy Economics, vol. 30, iss. 2, pp. 260-276, 2008.

@Article{2008_005,
author = {Christoph B{\"o}hringer and Carsten Helm},
journal = {Resource and Energy Economics},
title = {On the fair division of greenhouse gas abatement cost},
year = {2008},
month = {may},
number = {2},
pages = {260--276},
volume = {30},
doi = {http://dx.doi.org/10.1016/j.reseneeco.2007.08.004},
publisher = {Elsevier {BV}},
url = {http://dx.doi.org/10.1016/j.reseneeco.2007.08.004},
}

C. Böhringer, H. Koschel, and U. Moslener, "Efficiency losses from overlapping regulation of EU carbon emissions" Journal of Regulatory Economics, vol. 33, iss. 3, pp. 299-317, 2008.

@Article{2008_006,
author = {Christoph B{\"o}hringer and Henrike Koschel and Ulf Moslener},
journal = {Journal of Regulatory Economics},
title = {Efficiency losses from overlapping regulation of {EU} carbon emissions},
year = {2008},
month = {nov},
number = {3},
pages = {299--317},
volume = {33},
doi = {10.1007/s11149-007-9054-8},
publisher = {Springer Nature},
url = {http://dx.doi.org/10.1007/s11149-007-9054-8},
}

S. Boeters, C. Böhringer, T. Büttner, and M. Kraus, "Economic effects of VAT reforms in Germany" Applied Economics, vol. 42, iss. 17, pp. 2165-2182, 2008.

@Article{2008_007,
author = {Stefan Boeters and Christoph B{\"o}hringer and Thiess B{\"u}ttner and Margit Kraus},
journal = {Applied Economics},
title = {Economic effects of {VAT} reforms in {Germany}},
year = {2008},
month = {jul},
number = {17},
pages = {2165--2182},
volume = {42},
doi = {10.1080/00036840701857952},
publisher = {Informa {UK} Limited},
url = {http://dx.doi.org/10.1080/00036840701857952},
}

C. Böhringer, T. Hoffmann, and T. F. Rutherford, "Alternative Strategies for Promoting Renewable Energy in EU Electricity Markets" Applied Economics Quarterly, vol. 58, pp. 9-26, 2007.

@Article{2007_005,
author = {Christoph B{\"o}hringer and T. Hoffmann and Thomas F. Rutherford},
journal = {Applied Economics Quarterly},
title = {Alternative Strategies for Promoting Renewable Energy in {EU} Electricity Markets},
year = {2007},
pages = {9-26},
volume = {58},
}

C. Böhringer, G. Klaassen, and U. Moslener, "Technology transfer and investment risk in international emissions trading" Climate Policy, vol. 7, iss. 6, pp. 467-469, 2007.

@Article{2007_001,
author = {C. B{\"o}hringer and G. Klaassen and U. Moslener},
journal = {Climate Policy},
title = {Technology transfer and investment risk in international emissions trading},
year = {2007},
month = {jan},
number = {6},
pages = {467--469},
volume = {7},
doi = {10.1080/14693062.2007.9685670},
publisher = {Informa {UK} Limited},
url = {http://dx.doi.org/10.1080/14693062.2007.9685670},
}

C. Böhringer and P. Jochem, "Measuring the immeasurable A survey of sustainability indices" Ecological Economics, vol. 63, iss. 1, pp. 1-8, 2007.

@Article{2007_002,
author = {Christoph B{\"o}hringer and P. Jochem},
journal = {Ecological Economics},
title = {Measuring the immeasurable A survey of sustainability indices},
year = {2007},
month = {jun},
number = {1},
pages = {1--8},
volume = {63},
doi = {http://dx.doi.org/10.1016/j.ecolecon.2007.03.008},
publisher = {Elsevier {BV}},
url = {http://dx.doi.org/10.1016/j.ecolecon.2007.03.008},
}

C. Böhringer, A. Löschel, and T. F. Rutherford, "Decomposing the integrated assessment of climate change" Journal of Economic Dynamics and Control, vol. 31, iss. 2, pp. 683-702, 2007.

@Article{2007_003,
author = {Christoph B{\"o}hringer and Andreas L{\"o}schel and Thomas F. Rutherford},
journal = {Journal of Economic Dynamics and Control},
title = {Decomposing the integrated assessment of climate change},
year = {2007},
month = {feb},
number = {2},
pages = {683--702},
volume = {31},
doi = {http://dx.doi.org/10.1016/j.jedc.2006.01.007},
publisher = {Elsevier {BV}},
url = {http://dx.doi.org/10.1016/j.jedc.2006.01.007},
}

N. Anger, C. Böhringer, and U. Moslener, "Macroeconomic impacts of the CDM: the role of investment barriers and regulations" Climate Policy, vol. 7, iss. 6, pp. 500-517, 2007.

@Article{2007_004,
author = {N. Anger and C. B{\"o}hringer and U. Moslener},
journal = {Climate Policy},
title = {Macroeconomic impacts of the {CDM}: the role of investment barriers and regulations},
year = {2007},
month = {jan},
number = {6},
pages = {500--517},
volume = {7},
doi = {10.1080/14693062.2007.9685673},
publisher = {Informa {UK} Limited},
url = {http://dx.doi.org/10.1080/14693062.2007.9685673},
}

C. Böhringer, U. Moslener, and B. Sturm, "Hot air for sale: a quantitative assessment of Russia's near-term climate policy options" Environmental and Resource Economics, vol. 38, iss. 4, pp. 545-572, 2007.

@Article{2007_006,
author = {Christoph B{\"o}hringer and Ulf Moslener and Bodo Sturm},
journal = {Environmental and Resource Economics},
title = {Hot air for sale: a quantitative assessment of {Russia}'s near-term climate policy options},
year = {2007},
month = {mar},
number = {4},
pages = {545--572},
volume = {38},
doi = {10.1007/s10640-007-9089-4},
publisher = {Springer Nature},
url = {http://dx.doi.org/10.1007/s10640-007-9089-4},
}

C. Böhringer, "Kurzfristige Auswirkungen des EU-Emissionshandels auf Strompreise und Energieträgereinsatz in Europa" Zeitschrift für Energiewirtschaft, vol. 30, iss. 4, pp. 293-298, 2006.

@Article{2006_001,
author = {Christoph B{\"o}hringer},
title = {Kurzfristige Auswirkungen des EU-Emissionshandels auf Strompreise und Energietr{\"a}gereinsatz in Europa},
journal = {Zeitschrift f{\"u}r Energiewirtschaft},
year = {2006},
volume = {30},
number = {4},
pages = {293-298},
}

C. Böhringer, A. Löschel, and T. F. Rutherford, "Efficiency Gains from "What"-Flexibility in Climate Policy An Integrated CGE Assessment" The Energy Journal, vol. 27, pp. 405-424, 2006.

@Article{2006_006,
author = {Christoph B{\"o}hringer and Andreas L{\"o}schel and Thomas F. Rutherford},
journal = {The Energy Journal},
title = {Efficiency Gains from {"What"-Flexibility} in Climate Policy An Integrated {CGE} Assessment},
year = {2006},
pages = {405--424},
volume = {27},
url = {http://www.jstor.org/stable/23297093},
}

C. Böhringer, T. Hoffmann, and C. M. de Lara Peñate, "The Efficiency Costs of Separating Carbon Markets Under the EU Emissions Trading Scheme: A Quantitative Assessment for Germany" Energy Economics, vol. 28, iss. 1, pp. 44-61, 2006.

@Article{2006_003,
author = {B{\"o}hringer, Christoph and Hoffmann, Tim and de Lara Pe{\~{n}}ate, Casiano Manrique},
journal = {Energy Economics},
title = {The Efficiency Costs of Separating Carbon Markets Under the EU Emissions Trading Scheme: A Quantitative Assessment for Germany},
year = {2006},
number = {1},
pages = {44-61},
volume = {28},
doi = {10.1016/j.eneco.2005.09.001},
url = {http://dx.doi.org/10.1016/j.eneco.2005.09.001},
}

C. Böhringer and A. Löschel, "Promoting Renewable Energy in Europe: A Hybrid Computable General Equilibrium Approach" The Energy Journal, vol. 27, pp. 135-150, 2006.

@Article{2006_002,
author = {Christoph B{\"o}hringer and Andreas L{\"o}schel},
journal = {The Energy Journal},
title = {Promoting Renewable Energy in Europe: A Hybrid Computable General Equilibrium Approach},
year = {2006},
issn = {01956574, 19449089},
pages = {135-150},
volume = {27},
doi = {http://www.jstor.org/stable/23297049},
publisher = {International Association for Energy Economics},
url = {http://www.jstor.org/stable/23297049},
}

C. Böhringer and H. Welsch, "Burden sharing in a greenhouse: egalitarianism and sovereignty reconciled" Applied Economics, vol. 38, iss. 9, pp. 981-996, 2006.

@Article{2006_004,
author = {Christoph B{\"o}hringer and Heinz Welsch},
journal = {Applied Economics},
title = {Burden sharing in a greenhouse: egalitarianism and sovereignty reconciled},
year = {2006},
month = {may},
number = {9},
pages = {981--996},
volume = {38},
doi = {http://dx.doi.org/10.1080/00036840500399453},
publisher = {Informa {UK} Limited},
url = {http://dx.doi.org/10.1080/00036840500399453},
}

C. Böhringer and A. Löschel, "Computable general equilibrium models for sustainability impact assessment: Status quo and prospects" Ecological Economics, vol. 60, iss. 1, pp. 49-64, 2006.

@Article{2006_005,
author = {Christoph B{\"o}hringer and Andreas L{\"o}schel},
journal = {Ecological Economics},
title = {Computable general equilibrium models for sustainability impact assessment: Status quo and prospects},
year = {2006},
month = {nov},
number = {1},
pages = {49--64},
volume = {60},
doi = {http://dx.doi.org/10.1016/j.ecolecon.2006.03.006},
publisher = {Elsevier {BV}},
url = {http://dx.doi.org/10.1016/j.ecolecon.2006.03.006},
}

C. Böhringer, H. Koschel, and U. Moslener, "Emissionshandel, Ökosteuer und Förderung erneuerbarer Energien: Ökonomische Überlegungen zum Zusammenwirken dreier Instrumente in der Praxis" Zeitschrift für Energiewirtschaft, vol. 29, iss. 1, pp. 39-46, 2005.

@Article{2005_001,
author = {Christoph B{\"o}hringer and Henrike Koschel and Ulf Moslener},
journal = {Zeitschrift f{\"u}r Energiewirtschaft},
title = {Emissionshandel, {\"O}kosteuer und F{\"o}rderung erneuerbarer Energien: {\"O}konomische {\"U}berlegungen zum Zusammenwirken dreier Instrumente in der Praxis},
year = {2005},
number = {1},
pages = {39-46},
volume = {29},
doi = {10.1111/1468-2516.00182},
url = {http://10.1111/1468-2516.00182},
}

C. Böhringer, A. Lange, and U. Moslener, "Der EU-Emissionshandel im Zielkonflikt zwischen Effizienz, Kompensation und Wettbewerbsneutralität" Perspektiven der Wirtschaftspolitik, vol. 6, iss. 3, pp. 309-323, 2005.

@Article{2005_004,
author = {Christoph B{\"o}hringer and Andreas Lange and Ulf Moslener},
journal = {Perspektiven der Wirtschaftspolitik},
title = {Der EU-Emissionshandel im Zielkonflikt zwischen Effizienz, Kompensation und Wettbewerbsneutralit{\"a}t},
year = {2005},
number = {3},
pages = {309-323},
volume = {6},
doi = {10.1111/j.1465-6493.2004.00182.x},
url = {https://doi.org/10.1111/j.1465-6493.2004.00182.x},
}

C. Böhringer, S. Boeters, and M. Feil, "Taxation and Unemployment: An Applied General Equilibrium Approach for Germany" Economic Modelling, vol. 22, iss. 1, pp. 81-108, 2005.

@Article{2005_007,
author = {Christoph B{\"o}hringer and Stefan Boeters and Michael Feil},
journal = {Economic Modelling},
title = {Taxation and Unemployment: An Applied General Equilibrium Approach for Germany},
year = {2005},
number = {1},
pages = {81--108},
volume = {22},
doi = {10.1016/j.econmod.2004.05.002},
url = {https://doi.org/10.1016/j.econmod.2004.05.002},
}

C. Böhringer, T. Hoffmann, A. Lange, A. Löschel, and U. Moslener, "Assessing Emission Regulation in Europe: An Interactive Simulation Approach" The Energy Journal, vol. 26, iss. 4, pp. 1-21, 2005.

@Article{2005_006,
author = {Christoph B{\"o}hringer and Tim Hoffmann and Andreas Lange and Andreas L{\"o}schel and Ulf Moslener},
journal = {The Energy Journal},
title = {Assessing Emission Regulation in Europe: An Interactive Simulation Approach},
year = {2005},
issn = {01956574, 19449089},
number = {4},
pages = {1-21},
volume = {26},
publisher = {International Association for Energy Economics},
url = {http://www.jstor.org/stable/41323070},
}

C. Böhringer and A. Lange, "On the design of optimal grandfathering schemes for emission allowances" European Economic Review, vol. 49, iss. 8, pp. 2041-2055, 2005.

@Article{2005_002,
author = {Christoph B{\"o}hringer and Andreas Lange},
journal = {European Economic Review},
title = {On the design of optimal grandfathering schemes for emission allowances},
year = {2005},
month = {nov},
number = {8},
pages = {2041--2055},
volume = {49},
doi = {http://dx.doi.org/10.1016/j.euroecorev.2004.06.006},
publisher = {Elsevier {BV}},
url = {http://dx.doi.org/10.1016/j.euroecorev.2004.06.006},
}

C. Böhringer and A. Löschel, "Climate Policy Beyond Kyoto: Quo Vadis? A Computable General Equilibrium Analysis Based on Expert Judgments" Kyklos, vol. 58, iss. 4, pp. 467-493, 2005.

@Article{2005_003,
author = {Christoph B{\"o}hringer and Andreas L{\"o}schel},
journal = {Kyklos},
title = {Climate Policy Beyond Kyoto: Quo Vadis? A Computable General Equilibrium Analysis Based on Expert Judgments},
year = {2005},
month = {nov},
number = {4},
pages = {467--493},
volume = {58},
doi = {10.1111/j.0023-5962.2005.00298.x},
publisher = {Wiley-Blackwell},
url = {http://dx.doi.org/10.1111/j.0023-5962.2005.00298.x},
}

C. Böhringer and A. Lange, "Mission Impossible !? On the Harmonization of National Allocation Plans under the EU Emissions Trading Directive" Journal of Regulatory Economics, vol. 27, iss. 1, pp. 81-94, 2005.

@Article{2005_008,
author = {Christoph B{\"o}hringer and Andreas Lange},
journal = {Journal of Regulatory Economics},
title = {Mission Impossible !? On the Harmonization of National Allocation Plans under the {EU} Emissions Trading Directive},
year = {2005},
month = {jan},
number = {1},
pages = {81--94},
volume = {27},
doi = {10.1007/s11149-004-4420-2},
publisher = {Springer Nature},
url = {http://dx.doi.org/10.1007/s11149-004-4420-2},
}

C. Böhringer and A. Lange, "Economic Implications of Alternative Allocation Schemes for Emission Allowances" The Scandinavian Journal of Economics, vol. 107, iss. 3, pp. 563-581, 2005.

@Article{2005_005,
author = {Christoph B{\"o}hringer and Andreas Lange},
journal = {The Scandinavian Journal of Economics},
title = {Economic Implications of Alternative Allocation Schemes for Emission Allowances},
year = {2005},
issn = {03470520, 14679442},
number = {3},
pages = {563-581},
volume = {107},
abstract = {For reasons of political feasibility, emission trading systems may have to rely on free initial allocation of emission allowances in order to ameliorate adverse production and employment effects in dirty industries. Against the background of an emerging European-wide emission trading system, we examine the trade-off between such compensation and economic efficiency under output-based and emissions-based allocation rules. We show that the emissions-based allocation rule is more costly than the output-based rule in terms of maintaining output and employment in energy-intensive industries. When the international allowance price increases, the inferiority of emissions-based allocation vis-Ã -vis output-based allocation becomes more pronounced, as emission subsidies drastically restrict efficiency gains from international trade in emission allowances.},
doi = {10.1111/j.1467-9442.2005.00423.x},
publisher = {[Wiley, Scandinavian Journal of Economics]},
url = {https://doi.org/10.1111/j.1467-9442.2005.00423.x},
}

C. Böhringer, "Sustainability Impact Assessment, The Use of Computable General Equilibrium Models" Economie Internationale, vol. 99, pp. 9-26, 2004.

@Article{2004_001,
author = {Christoph B{\"o}hringer},
journal = {Economie Internationale},
title = {Sustainability Impact Assessment, The Use of Computable General Equilibrium Models},
year = {2004},
pages = {9--26},
volume = {99},
url = {https://www.cairn.info/revue-economie-internationale-2004-3-page-9.htm},
}

C. Böhringer and H. Welsch, "Contraction and convergence of carbon emissions: the economic implications of permit trading" Journal of Policy Modeling, vol. 26, iss. 1, pp. 21-39, 2004.

@Article{2004_003,
author = {Christoph B{\"o}hringer and Heinz Welsch},
journal = {Journal of Policy Modeling},
title = {Contraction and convergence of carbon emissions: the economic implications of permit trading},
year = {2004},
number = {1},
pages = {21-39},
volume = {26},
doi = {10.1016/j.jpolmod.2003.11.004},
url = {http://dx.doi.org/10.1016/j.jpolmod.2003.11.004},
}

C. Böhringer and T. F. Rutherford, "Who should pay how much? Compensation for International Spillovers from Carbon Abatement Policies to Developing Countries - A Global CGE Assessment" Computational Economics, vol. 23, iss. 1, pp. 71-103, 2004.

@Article{2004_004,
author = {Christoph B{\"o}hringer and Thomas F. Rutherford},
journal = {Computational Economics},
title = {Who should pay how much? Compensation for International Spillovers from Carbon Abatement Policies to Developing Countries - A Global CGE Assessment},
year = {2004},
number = {1},
pages = {71-103},
volume = {23},
doi = {10.1023/B:CSEM.0000007187.30194.2e},
url = {https://doi.org/10.1023/B:CSEM.0000007187.30194.2e},
}

C. Böhringer and C. Vogt, "The dismantling of a breakthrough: the Kyoto Protocol as symbolic policy" European Journal of Political Economy, vol. 20, iss. 3, pp. 597-617, 2004.

@Article{2004_002,
author = {Christoph B{\"o}hringer and Carsten Vogt},
journal = {European Journal of Political Economy},
title = {The dismantling of a breakthrough: the Kyoto Protocol as symbolic policy},
year = {2004},
month = {sep},
number = {3},
pages = {597--617},
volume = {20},
doi = {http://dx.doi.org/10.1016/j.ejpoleco.2004.02.004},
publisher = {Elsevier {BV}},
url = {http://dx.doi.org/10.1016/j.ejpoleco.2004.02.004},
}

C. Böhringer and A. Löschel, "Die Messung nachhaltiger Entwicklung mithilfe numerischer Gleichgewichtsmodelle" Vierteljahrshefte zur Wirtschaftsforschung, vol. 73, iss. 1, pp. 31-52, 2004.

@Article{2004_005,
author = {Christoph B{\"o}hringer and Andreas L{\"o}schel},
journal = {Vierteljahrshefte zur Wirtschaftsforschung},
title = {Die Messung nachhaltiger Entwicklung mithilfe numerischer Gleichgewichtsmodelle},
year = {2004},
month = {jan},
number = {1},
pages = {31--52},
volume = {73},
doi = {10.3790/vjh.73.1.31},
publisher = {Duncker {\&} Humblot {GmbH}},
url = {http://dx.doi.org/10.3790/vjh.73.1.31},
}

C. Böhringer and A. Löschel, "Internationaler Emissionshandel nach In-Kraft-Treten des Kyoto-Protokolls: Wichtige Rahmengröße für die nationale Klimaschutzpolitik" Journal of Environmental Law and Policy (ZfU), vol. 2, pp. 129-144, 2003.

@Article{2003_005,
author = {Christoph B{\"o}hringer and Andreas L{\"o}schel},
title = {Internationaler Emissionshandel nach In-Kraft-Treten des Kyoto-Protokolls: Wichtige Rahmengr{\"o}{\ss}e f{\"u}r die nationale Klimaschutzpolitik},
journal = {Journal of Environmental Law and Policy (ZfU)},
year = {2003},
volume = {2},
pages = {129--144},
}

C. Böhringer, M. Wickart, and A. Müller, "Economic Impacts of a Premature Nuclear Phase-Out in Switzerland - An Applied General Equilibrium Analysis" Swiss Journal of Economic and Statistics, vol. 139, iss. 01-68, pp. 461-505, 2003.

@Article{2003_003,
author = {Christoph B{\"o}hringer and Marcel Wickart and Andre M{\"u}ller},
journal = {Swiss Journal of Economic and Statistics},
title = {Economic Impacts of a Premature Nuclear Phase-Out in Switzerland - An Applied General Equilibrium Analysis},
year = {2003},
number = {01-68},
pages = {461--505},
volume = {139},
url = {http://www.sjes.ch/papers/2003-IV-2.pdf},
}

C. Böhringer, W. Wiegard, C. Starkweather, and A. Ruocco, "Green Tax Reforms and Computational Economics: A Do-it-yourself Approach" Computational Economics, vol. 22, iss. 1, pp. 75-109, 2003.

@Article{2003_006,
author = {Christoph B{\"o}hringer and Wolfgang Wiegard and Collin Starkweather and Anna Ruocco},
journal = {Computational Economics},
title = {Green Tax Reforms and Computational Economics: A Do-it-yourself Approach},
year = {2003},
number = {1},
pages = {75--109},
volume = {22},
doi = {10.1023/A:1024569426143},
publisher = {Springer Nature},
url = {http://dx.doi.org/10.1023/A:1024569426143},
}

C. Böhringer, K. Conrad, and A. Löschel, "Carbon Taxes and Joint Implementation. An Applied General Equilibrium Analysis for Germany and India" Environmental and Resource Economics, vol. 24, iss. 1, pp. 49-76, 2003.

@Article{2003_008,
author = {Christoph B{\"o}hringer and Klaus Conrad and Andreas L{\"o}schel},
journal = {Environmental and Resource Economics},
title = {Carbon Taxes and Joint Implementation. An Applied General Equilibrium Analysis for Germany and India},
year = {2003},
number = {1},
pages = {49--76},
volume = {24},
doi = {10.1023/A:1022849730905},
publisher = {Springer Nature},
url = {http://dx.doi.org/10.1023/A:1022849730905},
}

C. Böhringer and R. Schwager, "Die Ökologische Steuerreform in Deutschland - ein umweltpolitisches Feigenblatt" Perspektiven der Wirtschaftspolitik, vol. 4, iss. 2, pp. 211-222, 2003.

@Article{2003_001,
author = {Christoph B{\"o}hringer and Robert Schwager},
journal = {Perspektiven der Wirtschaftspolitik},
title = {Die {\"O}kologische Steuerreform in Deutschland - ein umweltpolitisches Feigenblatt},
year = {2003},
month = {may},
number = {2},
pages = {211--222},
volume = {4},
doi = {10.1111/1468-2516.t01-2-00004},
publisher = {Walter de Gruyter {GmbH}},
url = {http://dx.doi.org/10.1111/1468-2516.t01-2-00004},
}

C. Böhringer, "The Kyoto Protocol: A Review and Perspectives" Oxford Review of Economic Policy, vol. 19, iss. 3, pp. 451-466, 2003.

@Article{2003_002,
author = {Christoph B{\"o}hringer},
journal = {Oxford Review of Economic Policy},
title = {The Kyoto Protocol: A Review and Perspectives},
year = {2003},
month = {sep},
number = {3},
pages = {451--466},
volume = {19},
doi = {10.1093/oxrep/19.3.451},
publisher = {Oxford University Press ({OUP})},
url = {http://dx.doi.org/10.1093/oxrep/19.3.451},
}

C. Böhringer and C. Vogt, "Economic and environmental impacts of the Kyoto Protocol" Canadian Journal of Economics, vol. 36, iss. 2, pp. 475-496, 2003.

@Article{2003_004,
author = {Christoph B{\"o}hringer and Carsten Vogt},
journal = {Canadian Journal of Economics},
title = {Economic and environmental impacts of the Kyoto Protocol},
year = {2003},
month = {may},
number = {2},
pages = {475--496},
volume = {36},
doi = {10.1111/1540-5982.t01-1-00010},
publisher = {Wiley-Blackwell},
url = {http://dx.doi.org/10.1111/1540-5982.t01-1-00010},
}

C. Böhringer and A. Löschel, "Market power and hot air in international emissions trading: the impacts of US withdrawal from the Kyoto Protocol" Applied Economics, vol. 35, iss. 6, pp. 651-663, 2003.

@Article{2003_007,
author = {Christoph B{\"o}hringer and Andreas L{\"o}schel},
journal = {Applied Economics},
title = {Market power and hot air in international emissions trading: the impacts of {US} withdrawal from the Kyoto Protocol},
year = {2003},
month = {may},
number = {6},
pages = {651--663},
volume = {35},
doi = {10.1080/0003684021000035818},
publisher = {Informa {UK} Limited},
url = {http://dx.doi.org/10.1080/0003684021000035818},
}

C. Böhringer and C. Vogt, "Düstere Perspektiven fur den Klimaschutz" Perspektiven der Wirtschaftspolitik, vol. 4, iss. 1, pp. 85-106, 2003.

@Article{2003_009,
author = {Christoph B{\"o}hringer and Carsten Vogt},
journal = {Perspektiven der Wirtschaftspolitik},
title = {D{\"u}stere Perspektiven fur den Klimaschutz},
year = {2003},
month = {feb},
number = {1},
pages = {85--106},
volume = {4},
doi = {10.1111/1468-2516.t01-1-00007},
publisher = {Walter de Gruyter {GmbH}},
url = {http://dx.doi.org/10.1111/1468-2516.t01-1-00007},
}

C. Böhringer, "Climate Politics from Kyoto to Bonn: From Little to Nothing?" The Energy Journal, vol. 23, iss. 2, 2002.

@Article{2002_003,
author = {Christoph B{\"o}hringer},
journal = {The Energy Journal},
title = {Climate Politics from Kyoto to Bonn: From Little to Nothing?},
year = {2002},
month = {apr},
number = {2},
volume = {23},
doi = {10.5547/ISSN0195-6574-EJ-Vol23-No2-2},
publisher = {International Association for Energy Economics ({IAEE})},
url = {http://dx.doi.org/10.5547/ISSN0195-6574-EJ-Vol23-No2-2},
}

C. Böhringer and T. F. Rutherford, "Carbon Abatement and International Spillovers" Environmental and Resource Economics, vol. 22, iss. 3, pp. 391-417, 2002.

@Article{2002_004,
author = {Christoph B{\"o}hringer and Thomas F. Rutherford},
journal = {Environmental and Resource Economics},
title = {Carbon Abatement and International Spillovers},
year = {2002},
number = {3},
pages = {391--417},
volume = {22},
doi = {10.1023/A:1016032424760},
publisher = {Springer Nature},
url = {http://dx.doi.org/10.1023/A:1016032424760},
}

C. Böhringer, "Industry-level emission trading between power producers in the EU" Applied Economics, vol. 34, iss. 4, pp. 523-533, 2002.

@Article{2002_001,
author = {Christoph B{\"o}hringer},
journal = {Applied Economics},
title = {Industry-level emission trading between power producers in the {EU}},
year = {2002},
month = {mar},
number = {4},
pages = {523--533},
volume = {34},
doi = {http://dx.doi.org/10.1080/00036840110052163},
publisher = {Informa {UK} Limited},
url = {http://dx.doi.org/10.1080/00036840110052163},
}

C. Böhringer, T. Hoffmann, and S. Vögele, "The cost of phasing out nuclear power - A Quantitative Assessment of Alternative Scenarios for Germany" Energy Economics, vol. 24, iss. 5, pp. 469-490, 2002.

@Article{2002_002,
author = {Christoph B{\"o}hringer and Tim Hoffmann and Stefan V{\"o}gele},
journal = {Energy Economics},
title = {The cost of phasing out nuclear power - A Quantitative Assessment of Alternative Scenarios for Germany},
year = {2002},
month = {sep},
number = {5},
pages = {469--490},
volume = {24},
doi = {http://dx.doi.org/10.1016/S0140-9883(02)00005-1},
publisher = {Elsevier {BV}},
url = {http://dx.doi.org/10.1016/S0140-9883(02)00005-1},
}

C. Böhringer and A. Löschel, "Assessing the costs of compliance: the Kyoto Protocol" European Environment, vol. 12, iss. 1, pp. 1-16, 2002.

@Article{2002_005,
author = {Christoph B{\"o}hringer and Andreas L{\"o}schel},
journal = {European Environment},
title = {Assessing the costs of compliance: the Kyoto Protocol},
year = {2002},
month = {jan},
number = {1},
pages = {1--16},
volume = {12},
doi = {10.1002/eet.279},
publisher = {Wiley-Blackwell},
url = {http://dx.doi.org/10.1002/eet.279},
}

C. Böhringer, A. Ruocco, and W. Wiegard, "Energiesteuern und Beschäftigung - Ein Simulationsmodell zum Selberrechnen - Teil 2" WISU - Das Wirtschaftsstudium, vol. 30(4), pp. 117-123, 2001.

@Article{2001_001,
author = {C. B{\"o}hringer and A. Ruocco and W. Wiegard},
title = {Energiesteuern und Besch{\"a}ftigung - Ein Simulationsmodell zum Selberrechnen - Teil 2},
journal = {WISU - Das Wirtschaftsstudium},
year = {2001},
volume = {30(4)},
pages = {117--123},
}

C. Böhringer, A. Ruocco, and W. Wiegard, "Energiesteuern und Beschäftigung - Ein Simulationsmodell zum Selberrechnen - Teil 1" WISU - Das Wirtschaftsstudium, vol. 30(1), pp. 596-612, 2001.

@Article{2001_002,
author = {Christoph B{\"o}hringer and A. Ruocco and W. Wiegard},
title = {Energiesteuern und Besch{\"a}ftigung - Ein Simulationsmodell zum Selberrechnen - Teil 1},
journal = {WISU - Das Wirtschaftsstudium},
year = {2001},
volume = {30(1)},
pages = {596--612},
}

C. Böhringer and C. Vogt, "Internationaler Klimaschutz: Nicht mehr als symbolische Politik?" Aussenwirtschaft, vol. 56, iss. 2, pp. 139-155, 2001.

@Article{2001_003,
author = {B{\"o}hringer, Christoph and Vogt, Carsten},
journal = {Aussenwirtschaft},
title = {Internationaler Klimaschutz: Nicht mehr als symbolische Politik?},
year = {2001},
number = {2},
pages = {139--155},
volume = {56},
url = {http://ideas.repec.org/p/zbw/zewdip/5361.html},
}

C. Böhringer, "Die Kosten von Klimaschutz - Eine Interpretationshilfe für die mit quantitativen Wirtschaftsmodellen ermittelten Kostenschätzungen" Journal of Environmental Law and Policy (ZfU), vol. 22(3), pp. 369-384, 2000.

@Article{2000_001,
author = {C. B{\"o}hringer},
title = {Die Kosten von Klimaschutz - Eine Interpretationshilfe f{\"u}r die mit quantitativen Wirtschaftsmodellen ermittelten Kostensch{\"a}tzungen},
journal = {Journal of Environmental Law and Policy (ZfU)},
year = {2000},
volume = {22(3)},
pages = {369--384},
}

C. Böhringer, "Cooling down hot air: a global CGE analysis of post-Kyoto carbon abatement strategies" Energy Policy, vol. 28, iss. 11, pp. 779-789, 2000.

@Article{2000_002,
author = {Christoph B{\"o}hringer},
journal = {Energy Policy},
title = {Cooling down hot air: a global {CGE} analysis of post-Kyoto carbon abatement strategies},
year = {2000},
month = {sep},
number = {11},
pages = {779--789},
volume = {28},
doi = {http://dx.doi.org/10.1016/S0301-4215(00)00060-4},
publisher = {Elsevier {BV}},
url = {http://dx.doi.org/10.1016/S0301-4215(00)00060-4},
}

C. Böhringer, U. Fahl, F. Vöhringer, and A. Voß, "Ökosteuerstudien - ein Kritischer Vergleich" Energiewirtschaftliche Tagesfragen, vol. 3, pp. 167-172, 1998.

@Article{1998_002,
author = {Christoph B{\"o}hringer and U. Fahl and F. V{\"o}hringer and A. Vo{\ss}},
title = {{\"O}kosteuerstudien - ein Kritischer Vergleich},
journal = {Energiewirtschaftliche Tagesfragen},
year = {1998},
volume = {3},
pages = {167--172},
}

C. Böhringer, A. Voß, and T. F. Rutherford, "Global CO2 emissions and unilateral action: policy implications of induced trade effects" International Journal of Global Energy Issues, vol. 11, iss. 1/2/3/4, p. 18, 1998.

@Article{1998_001,
author = {Christoph B{\"o}hringer and Alfred Vo{\ss} and Thomas F. Rutherford},
journal = {International Journal of Global Energy Issues},
title = {Global {CO}2 emissions and unilateral action: policy implications of induced trade effects},
year = {1998},
number = {1/2/3/4},
pages = {18},
volume = {11},
doi = {http://dx.doi.org/10.1504/IJGEI.1998.000812},
publisher = {Inderscience Publishers},
url = {http://dx.doi.org/10.1504/IJGEI.1998.000812},
}

C. Böhringer, "The synthesis of bottom-up and top-down in energy policy modeling" Energy Economics, vol. 20, iss. 3, pp. 233-248, 1998.

@Article{1998_003,
author = {Christoph B{\"o}hringer},
journal = {Energy Economics},
title = {The synthesis of bottom-up and top-down in energy policy modeling},
year = {1998},
month = {jun},
number = {3},
pages = {233--248},
volume = {20},
doi = {http://dx.doi.org/10.1016/S0140-9883(97)00015-7},
publisher = {Elsevier {BV}},
url = {http://dx.doi.org/10.1016/S0140-9883(97)00015-7},
}

C. Böhringer and T. F. Rutherford, "Carbon Taxes with Exemptions in an Open Economy: A General Equilibrium Analysis of the German Tax Initiative" Journal of Environmental Economics and Management, vol. 32, iss. 2, pp. 189-203, 1997.

@Article{1997_001,
author = {Christoph B{\"o}hringer and Thomas F. Rutherford},
journal = {Journal of Environmental Economics and Management},
title = {Carbon Taxes with Exemptions in an Open Economy: A General Equilibrium Analysis of the German Tax Initiative},
year = {1997},
month = {feb},
number = {2},
pages = {189--203},
volume = {32},
doi = {10.1006/jeem.1996.0962},
publisher = {Elsevier {BV}},
url = {http://dx.doi.org/10.1006/jeem.1996.0962},
}

C. Böhringer, "Fossil fuel subsidies and environmental constraints" Environmental and Resource Economics, vol. 8, iss. 3, pp. 331-349, 1996.

@Article{1996_001,
author = {B{\"o}hringer, Christoph},
journal = {Environmental and Resource Economics},
title = {Fossil fuel subsidies and environmental constraints},
year = {1996},
issn = {1573-1502},
number = {3},
pages = {331--349},
volume = {8},
abstract = {Fossil fuel subsidies are applied in many countries for different policy reasons such as maintaining jobs in fossil fuel sectors, securing national energy supply or lowering the energy costs of selected industries to strengthen competitiveness. The current economic costs of fossil fuel subsidy policies can be substantially increased by future environmental constraints. We illustrate this point in the framework of a general equilibrium analysis for Germany where we quantify the economic costs of alternative hard coal subsidy policies at different CO2 reduction levels. Our calculations show that German hard coal subsidies as a means of retaining jobs can get very expensive with additional specific costs of up to annual 70 000 DM per job for a given CO2 reduction target of 35{\%}. Though the empirical analysis is focused on Germany the general conclusion that current subsidy policies of fossil fuels must be fundamentally reconsidered in view of forthcoming environmental constraints is also relevant for other countries.},
doi = {10.1007/BF00339081},
url = {http://dx.doi.org/10.1007/BF00339081},
}

C. Böhringer, U. Fahl, and A. Voß, "Ökologische Steuerreform - ein Königsweg?" Energiewirtschaftliche Tagesfragen, vol. 44, pp. 622-624, 1994.

@Article{1994_001,
author = {B{\"o}hringer, Christoph and Fahl, Ulrich and Vo{\ss},
Alfred},
journal = {Energiewirtschaftliche Tagesfragen},
title = {{\"O}kologische Steuerreform - ein K{\"o}nigsweg?},
year = {1994},
pages = {622--624},
volume = {44},
doi = {10.18419/opus-2119},
publisher = {Universit{\"a}t Stuttgart},
url = {https://doi.org/10.18419/opus-2119},
}
C. Böhringer and A. Lange, "European Unions Emissions Trading System" in Encyclopedia of Energy, Natural Resource, and Environmental Economics, Shogren, J. F., Ed., Elsevier BV, 2013, vol. 3, pp. 155-160.

@InCollection{2013_001,
author = {C. B{\"o}hringer and A. Lange},
booktitle = {Encyclopedia of Energy, Natural Resource, and Environmental Economics},
publisher = {Elsevier {BV}},
title = {European Unions Emissions Trading System},
year = {2013},
editor = {J.F. Shogren},
pages = {155-160},
volume = {3},
doi = {10.1016/b978-0-12-375067-9.00070-x},
url = {http://dx.doi.org/10.1016/b978-0-12-375067-9.00070-x},
}

C. Böhringer and A. Keller, "Energy Security: An Impact Assessment of the EU Climate and Energy Package." Copenhagen Consensus Center, Copenhagen, 2011.

@InCollection{2011_001,
author = {C. B{\"o}hringer and A. Keller},
title = {Energy Security: An Impact Assessment of the EU Climate and Energy Package},
publisher = {Copenhagen Consensus Center, Copenhagen},
year = {2011},
isbn = {978-87-92795-02-1},
url = {http://www.copenhagenconsensus.com/sites/default/files/ccc_energy_security.pdf},
}

C. Böhringer and A. Löschel, "Implementing the EU Sustainability Indicators" in Modelling Sustainable Development: Transitions to a Sustainable Future, Bosetti, V., Gerlagh, R., and Schleicher, S. P., Eds., Edward Elgar, Cheltenham, 2009, pp. 45-60.

@InCollection{2009_001,
author = {Christoph B{\"o}hringer and Andreas L{\"o}schel},
title = {Implementing the EU Sustainability Indicators},
booktitle = {Modelling Sustainable Development: Transitions to a Sustainable Future},
publisher = {Edward Elgar, Cheltenham},
year = {2009},
editor = {V. Bosetti and R. Gerlagh and S. P. Schleicher},
pages = {45-60},
url = {https://doi.org/10.4337/9780857937148},
}

C. Böhringer, "Grau, mein Freund, ist alle Theorie": Anmerkungen zum EU-Emissionsrechtehandel, Tübingen: Mohr Siebeck, 2006.

@Misc{2006_001,
author = {B{\"o}hringer, Christoph},
note = {Kommentar vh.},
title = {{"Grau, mein Freund, ist alle Theorie": Anmerkungen zum EU-Emissionsrechtehandel, }},
year = {2006},
address = {T{\"u}bingen},
crossref = {http://www.econbiz.de/Record/grau-mein-freund-ist-alle-theorie-anmerkungen-zum-eu-emissionsrechtehandel-b%C3%B6hringer-christoph/10003392720},
editor = {M{\"u}ller-F{\"u}rstenberger, Georg},
isbn = {978-3-16-149104-7},
journal = {Umwelt und Energie : Wirtschaftswissenschaftliches Seminar Ottobeuren, Band 35},
keywords = {Umwelt{\"o}konomik, Environmental economics, Pareto-Optimum, Pareto efficiency, Theorie, Theory, EU-Staaten, EU countries, Emissionshandel, Emissions trading,},
language = {deu},
pages = {75--89},
publisher = {Mohr Siebeck},
series = {Umwelt und Energie : Wirtschaftswissenschaftliches Seminar Ottobeuren, Band 35. - T{\"u}bingen : Mohr Siebeck, ISBN 978-3-16-149104-7. - 2006, S. 75-89},
type = {Aufsatz im Buch, Article in book},
}

C. Böhringer and M. Finus, "The Kyoto Protocol - Success or Failure?" in Climate Change Policy, Oxford University Press, Oxford, 2005, pp. 253-281.

@InCollection{2005_001,
author = {Christoph B{\"o}hringer and M. Finus},
title = {The Kyoto Protocol - Success or Failure?},
booktitle = {Climate Change Policy},
publisher = {Oxford University Press, Oxford},
year = {2005},
pages = {253-281},
}

C. Böhringer and A. Lange, "Introduction" in Applied Research in Environmental Economics, Springer Science and Business Media, 2005, pp. 1-6.

@InCollection{2005_002,
author = {Christoph B{\"o}hringer and Andreas Lange},
title = {Introduction},
booktitle = {Applied Research in Environmental Economics},
publisher = {Springer Science and Business Media},
year = {2005},
pages = {1--6},
doi = {10.1007/3-7908-1645-0_1},
url = {http://dx.doi.org/10.1007/3-7908-1645-0_1},
}

Climate Change Policy and Global Trade, Böhringer, C. and Löschel, A., Eds., Physica-Verlag HD, 2004.

@Book{2004_002, title = {Climate Change Policy and Global Trade},
publisher = {Physica-Verlag {HD}},
year = {2004},
editor = {Christoph B{\"o}hringer and Andreas L{\"o}schel},
doi = {10.1007/978-3-7908-2654-8},
url = {http://dx.doi.org/10.1007/978-3-7908-2654-8},
}

C. Böhringer, F. Eckermann, and A. Löschel, "Forum für Energiemodelle und Energiewirtschaftliche Systemanalysen in Deutschland (eds.): Energiemodelle zum Klimaschutz in liberalisierten Energiemärkten - Die Rolle erneuerbarer Energieträger" in Umwelt- und Ressourcenökonomik, Umwelt- und Ressourcenökonomik, Münster, 2004, vol. 21, pp. 123-136.

@InCollection{2004_001,
author = {Christoph B{\"o}hringer and F. Eckermann and Andreas L{\"o}schel},
title = {Forum f{\"u}r Energiemodelle und Energiewirtschaftliche Systemanalysen in Deutschland (eds.): Energiemodelle zum Klimaschutz in liberalisierten Energiem{\"a}rkten - Die Rolle erneuerbarer Energietr{\"a}ger},
booktitle = {Umwelt- und Ressourcen{\"o}konomik},
publisher = {Umwelt- und Ressourcen{\"o}konomik, M{\"u}nster},
year = {2004},
volume = {21},
pages = {123-136},
note = {Münster},
}

Empirical Modeling of the Economy and the Environment, Böhringer, C. and Löschel, A., Eds., Physica-Verlag HD, 2003.

@Book{2003_005, title = {Empirical Modeling of the Economy and the Environment},
publisher = {Physica-Verlag {HD}},
year = {2003},
editor = {Christoph B{\"o}hringer and Andreas L{\"o}schel},
doi = {10.1007/978-3-642-57415-3},
url = {http://dx.doi.org/10.1007/978-3-642-57415-3},
}

C. Böhringer, "Die ökologische Steuerreform in Deutschland - Eine kritische Bestandsaufnahme" in in: B. Fitzenberger and W. Smolny (eds.), Herausforderung an den Wirtschaftsstandort Deutschland: Wirtschaftspolitisches Memorandum aus wissenschaftlicher Sicht, ZEW Wirtschaftsanalysen, Springer, Heidelberg, 2003, vol. 72, pp. 61-76.

@InCollection{2003_001,
author = {C. B{\"o}hringer},
title = {Die {\"o}kologische Steuerreform in Deutschland - Eine kritische Bestandsaufnahme},
booktitle = {in: B. Fitzenberger and W. Smolny (eds.), Herausforderung an den Wirtschaftsstandort Deutschland: Wirtschaftspolitisches Memorandum aus wissenschaftlicher Sicht},
publisher = {ZEW Wirtschaftsanalysen, Springer, Heidelberg},
year = {2003},
volume = {72},
pages = {61-76},
}

C. Böhringer and C. Vogt, "Das Kyoto-Protokoll: Eine Bestandsaufnahme aus ökonomischer Sicht" in Jahrbuch ökologische Ökonomik, Metropolis, Marburg, 2003, vol. 3, pp. 237-250.

@InCollection{2003_003,
author = {Christoph B{\"o}hringer and C. Vogt},
title = {Das Kyoto-Protokoll: Eine Bestandsaufnahme aus {\"o}konomischer Sicht},
booktitle = {Jahrbuch {\"o}kologische {\"O}konomik},
publisher = {Metropolis, Marburg},
year = {2003},
volume = {3},
pages = {237-250},
}

C. Böhringer, G. W. Harrison, and T. F. Rutherford, "Sharing the Burden of Carbon Abatement in the European Union" in ZEW Economic Studies, Springer Science and Business Media, 2003, pp. 153-179.

@InCollection{2003_002,
author = {Christoph B{\"o}hringer and Glenn W. Harrison and Thomas F. Rutherford},
title = {Sharing the Burden of Carbon Abatement in the European Union},
booktitle = {{ZEW} Economic Studies},
publisher = {Springer Science and Business Media},
year = {2003},
pages = {153--179},
doi = {10.1007/978-3-642-57415-3_8},
url = {http://dx.doi.org/10.1007/978-3-642-57415-3_8},
}

C. Böhringer and W. Wiegard, "Numerische Allgemeine Gleichgewichtsmodelle: Methodik und Anwendungen in der Umweltökonomik" in Empirische Wirtschaftsforschung - Methoden und Anwendungen, Wirtschaftswissenschaftliches Seminar Ottobeuren, Tübingen, 2003, vol. 32, pp. 119-142.

@InCollection{2003_004,
author = {Christoph B{\"o}hringer and W. Wiegard},
title = {Numerische Allgemeine Gleichgewichtsmodelle: Methodik und Anwendungen in der Umwelt{\"o}konomik},
booktitle = {Empirische Wirtschaftsforschung - Methoden und Anwendungen},
publisher = {Wirtschaftswissenschaftliches Seminar Ottobeuren, T{\"u}bingen},
year = {2003},
volume = {32},
pages = {119-142},
note = {Tübingen},
}

C. Böhringer, S. Boeters, M. Feil, V. Steiner, and T. F. Rutherford, "Das gesamtwirtschaftliche Modell PACE-L zur Analyse von Arbeitsmarktpolitiken" in Beiträge zur Arbeitsmarkt- und Berufsforschung, IAB Nürnberg, 2002.

@InCollection{2002_001,
author = {Christoph B{\"o}hringer and S. Boeters and M. Feil and V. Steiner and Thomas F. Rutherford},
title = {Das gesamtwirtschaftliche Modell PACE-L zur Analyse von Arbeitsmarktpolitiken},
booktitle = {Beitr{\"a}ge zur Arbeitsmarkt- und Berufsforschung},
publisher = {IAB N{\"u}rnberg},
year = {2002},
}

Controlling Global Warming: Perspectives from Economics, Game Theory and Public Choice, Böhringer, C., Finus, M., and Vogt, C., Eds., Edward Elgar, 2002.

@Book{2002_005, editor = {Christoph B{\"o}hringer and Michael Finus and Carsten Vogt},
publisher = {Edward Elgar},
title = {Controlling Global Warming: Perspectives from Economics, Game Theory and Public Choice},
year = {2002},
abstract = {Five papers, from the perspectives of game theory, cost-effectiveness analysis, and public choice, shed light on the problems involved in establishing an international agreement for controlling climate change. Papers discuss the practical implications of game theory for international environmental cooperation and areas for future research (Michael Finus); economic impacts of carbon abatement strategies (Christoph Bohringer and Andreas Loschel); theoretical considerations and empirical findings on the political economy of international environmental agreements (Carsten Vogt); interest group preference for instruments of environmental policy (Jan-Tjeerd Boom); and interest group preference for an international emissions trading scheme (Boom).},
url = {http://opus.bath.ac.uk/28375/},
}

C. Böhringer and T. F. Rutherford, "The Efficiency Costs of Voluntary Agreements in Environmental Policy" in Policy Evaluation with Computable General Equilibrium Models, Routledge, London, 2002, pp. 140-155.

@InCollection{2002_004,
author = {Christoph B{\"o}hringer and Thomas F. Rutherford},
title = {The Efficiency Costs of Voluntary Agreements in Environmental Policy},
booktitle = {Policy Evaluation with Computable General Equilibrium Models},
publisher = {Routledge, London},
year = {2002},
pages = {140-155},
}

C. Böhringer, K. Conrad, and A. Löschel, "Joint Implementation as a Flexible Instrument - A CGE Analysis between a Developing and an Industrialized Country" in Instruments for Climate Policy - Limited versus Unlimited Flexibility, Albrecht, J., Ed., Edward Elgar, Cheltenham, 2002, pp. 148-169.

@InCollection{2002_002,
author = {C. B{\"o}hringer and K. Conrad and A. L{\"o}schel},
title = {Joint Implementation as a Flexible Instrument - A CGE Analysis between a Developing and an Industrialized Country},
booktitle = {Instruments for Climate Policy - Limited versus Unlimited Flexibility},
publisher = {Edward Elgar, Cheltenham},
year = {2002},
editor = {J. Albrecht},
pages = {148-169},
}

C. Böhringer, A. Löschel, and A. Rohde, "PACE" in Energiemodelle zum Kernenergieausstieg in Deutschland, Springer Science and Business Media, 2002, pp. 436-450.

@InCollection{2002_003,
author = {Christoph B{\"o}hringer and Andreas L{\"o}schel and Andreas Rohde},
title = {{PACE}},
booktitle = {Energiemodelle zum Kernenergieausstieg in Deutschland},
publisher = {Springer Science and Business Media},
year = {2002},
pages = {436--450},
doi = {10.1007/978-3-642-57470-2_18},
url = {http://dx.doi.org/10.1007/978-3-642-57470-2_18},
}

C. Böhringer, T. F. Rutherford, and R. Schöb, "World Economic Impacts of the Kyoto Protocol" in Internationalization of the Economy and Environmental Policy Options, Springer Science and Business Media, 2001, pp. 161-189.

@InCollection{2001_001,
author = {Christoph B{\"o}hringer and Thomas F. Rutherford and Ronnie Sch{\"o}b},
booktitle = {Internationalization of the Economy and Environmental Policy Options},
publisher = {Springer Science and Business Media},
title = {World Economic Impacts of the Kyoto Protocol},
year = {2001},
pages = {161--189},
doi = {10.1007/978-3-662-04580-0_6},
url = {http://dx.doi.org/10.1007/978-3-662-04580-0_6},
}

C. Böhringer, J. Jensen, and T. F. Rutherford, "Energy Market Projections and Differentiated Carbon Abatement in the European Union" in Efficiency and Equity of Climate Change Policy, Kluwer, Dordrecht, 2000, pp. 199-213.

@InCollection{2000_002,
author = {Christoph B{\"o}hringer and J. Jensen and Thomas F. Rutherford},
booktitle = {Efficiency and Equity of Climate Change Policy},
publisher = {Kluwer, Dordrecht},
title = {Energy Market Projections and Differentiated Carbon Abatement in the European Union},
year = {2000},
pages = {199-213},
}

C. Böhringer, "Shaping Greenhouse Gas Abatement Strategies Policy Issues and Quantitative Insights" in ZEW Economic Studies, Springer Science and Business Media, 2000, pp. 19-29.

@InCollection{2000_001,
author = {Christoph B{\"o}hringer},
title = {Shaping Greenhouse Gas Abatement Strategies Policy Issues and Quantitative Insights},
booktitle = {{ZEW} Economic Studies},
publisher = {Springer Science and Business Media},
year = {2000},
pages = {19--29},
doi = {10.1007/978-3-642-57691-1_4},
url = {http://dx.doi.org/10.1007/978-3-642-57691-1_4},
}

C. Böhringer, "Carbon Abatement, Revenue Recycling and Intergenerational Burden Sharing" in The Theory of Markets, North Holland, Amsterdam, 1999, pp. 305-326.

@InCollection{1999_003,
author = {Christoph B{\"o}hringer},
booktitle = {The Theory of Markets},
publisher = {North Holland, Amsterdam},
title = {Carbon Abatement, Revenue Recycling and Intergenerational Burden Sharing},
year = {1999},
pages = {305-326},
}

C. Böhringer, "Zur Verteilung der Kyoto-Reduktionspflichten in der EU" in Treibhausgasminderung in Deutschland zwischen nationalen Zielen und internationalen Verpflichtungen, Schriftenreihe, FZ, Jülich, 1999, vol. 14, pp. 87-96.

@InCollection{1999_002,
author = {Christoph B{\"o}hringer},
title = {Zur Verteilung der Kyoto-Reduktionspflichten in der EU},
booktitle = {Treibhausgasminderung in Deutschland zwischen nationalen Zielen und internationalen Verpflichtungen, Schriftenreihe},
publisher = {FZ, J{\"u}lich},
year = {1999},
volume = {14},
pages = {87-96},
}

C. Böhringer, "NEWAGE" in Energiemodelle zum Klimaschutz in Deutschland, Springer Science and Business Media, 1999, pp. 191-213.

@InCollection{1999_001,
author = {Christoph B{\"o}hringer},
title = {{NEWAGE}},
booktitle = {Energiemodelle zum Klimaschutz in Deutschland},
publisher = {Springer Science and Business Media},
year = {1999},
pages = {191--213},
doi = {10.1007/978-3-642-52448-6_7},
url = {http://dx.doi.org/10.1007/978-3-642-52448-6_7},
}

C. Böhringer, "Unilateral Taxation of International Environmental Externalities and Sectoral Exemptions" in Policy Simulations in the European Union, Routhledge, London, 1998, pp. 140-155.

@InCollection{1998_001,
author = {Christoph B{\"o}hringer},
booktitle = {Policy Simulations in the European Union},
publisher = {Routhledge, London},
title = {Unilateral Taxation of International Environmental Externalities and Sectoral Exemptions},
year = {1998},
pages = {140-155},
}

C. Böhringer and T. F. Rutherford, Volkswirtschaftliche Effekte einer Umstrukturierung des deutschen Steuersystems unter besonderer Berücksichtigung von Umweltsteuern, Bd. 37, IER-Forschungberichte, Stuttgart., 1997.

@Book{1997_002, title = {Volkswirtschaftliche Effekte einer Umstrukturierung des deutschen Steuersystems unter besonderer Ber{\"u}cksichtigung von Umweltsteuern},
publisher = {Bd. 37, IER-Forschungberichte, Stuttgart.},
year = {1997},
author = {C. B{\"o}hringer and T. F. Rutherford},
}

C. Böhringer, F. Hoster, and H. Welsch, "NEWAGE" in CO2 Abatement and Economic Structural Change in the European Single Market, Springer, Heidelberg, 1997.

@InCollection{1997_001,
author = {Christoph B{\"o}hringer and F. Hoster and Heinz Welsch},
title = {NEWAGE},
booktitle = {CO2 Abatement and Economic Structural Change in the European Single Market},
publisher = {Springer, Heidelberg},
year = {1997},
}

C. Böhringer and H. Welsch, "Mehr Arbeitsplätze durch eine Ökologische Steuerreform?" in Industriestandort Deutschland - Arbeitsplätze und Energie, VDI Industriestandort Deutschland - Arbeitsplätze und Energie, Bd. VDI-Berichte 1311 Düsseldorf, 1997, pp. 39-52.

@InCollection{1997_003,
author = {C. B{\"o}hringer and H. Welsch},
title = {Mehr Arbeitspl{\"a}tze durch eine {\"O}kologische Steuerreform?},
booktitle = {Industriestandort Deutschland - Arbeitspl{\"a}tze und Energie},
publisher = {VDI Industriestandort Deutschland - Arbeitspl{\"a}tze und Energie, Bd. VDI-Berichte 1311 D{\"u}sseldorf},
year = {1997},
pages = {39-52},
}

F. Hoster, H. Welsch, and C. Böhringer, CO2 Abatement and Economic Structural Change in the European Internal Market, Physica-Verlag HD, 1997.

@Book{1997_004, title = {{CO}2 {A}batement and Economic Structural Change in the European Internal Market},
publisher = {Physica-Verlag {HD}},
year = {1997},
author = {Frank Hoster and Heinz Welsch and Christoph B{\"o}hringer},
booktitle = {Contributions to Economics},
doi = {10.1007/978-3-642-47005-9},
pages = {1--7},
url = {http://dx.doi.org/10.1007/978-3-642-47005-9},
}

C. Böhringer, Allgemeine Gleichgewichtsmodelle als Instrument der energie- und umweltpolitischen Analyse. Theoretische Grundlagen und Empirische Anwendung, Peter Lang, Frankfurt., 1996.

@Book{1996_001, title = {Allgemeine Gleichgewichtsmodelle als Instrument der energie- und umweltpolitischen Analyse. Theoretische Grundlagen und Empirische Anwendung},
publisher = {Peter Lang, Frankfurt.},
year = {1996},
author = {C. B{\"o}hringer},
}