Information requests about the program:
General questions regarding studies in Oldenburg:
Master Program Neuroscience
Master Program Neuroscience
Orientation week 2023
Schedule
All new and experienced students are welcome to our orientation week!
Please check this schedule for changes and updates (in particular concerning the location of the events.)
Please find our full information package for new students at this link (which all admitted students also should have received with your admission letter): New_student_Info_Neuroscience_2023.pdf
Application deadlines
Winter term:
15th June for admission to first semester

The application portal for German applicants will open May 15th
International applicants need to apply via uni-assist. Application until 15th of May is recommended (since uni-assist needs some time for processing the files), but not mandatory. The deadline 15th June applies to all applicants.
Admission will be given to 25 students, according to the ranking based on our admission criteria.

15th July for admission to higher semesters
Summer term:
15th January for admission to higher semesters. No admission for first semesters.
Our Master's program Neuroscience focusses on (but is not limited to) Sensory, Behavioural, and Computational Neuroscience.
It is directed towards basic science and therefore mainly covers the nervous systems of vertebrate and invertebrate animals.
In addition to theoretical and experimental neuroscience background knowledge, students acquire transferrable skills and hands-on research experience in at least one research project prior to the Master's thesis.
Four out of many distinctive characteristics:
International: All courses in English, semester abroad is possible
Science-oriented: Individual student projects in research groups
Interdisciplinary: Teachers & students with mixed backgrounds, joint courses with Biology, Psychology, Molecular Biomedicine and "Physics, Engineering and Medicine'.
Flexible: There are no mandatory courses. Students design their individual corriculum from a large range of elective modules based on their interests according to the focus topics or their combination.
Career Day Neuroscience 2023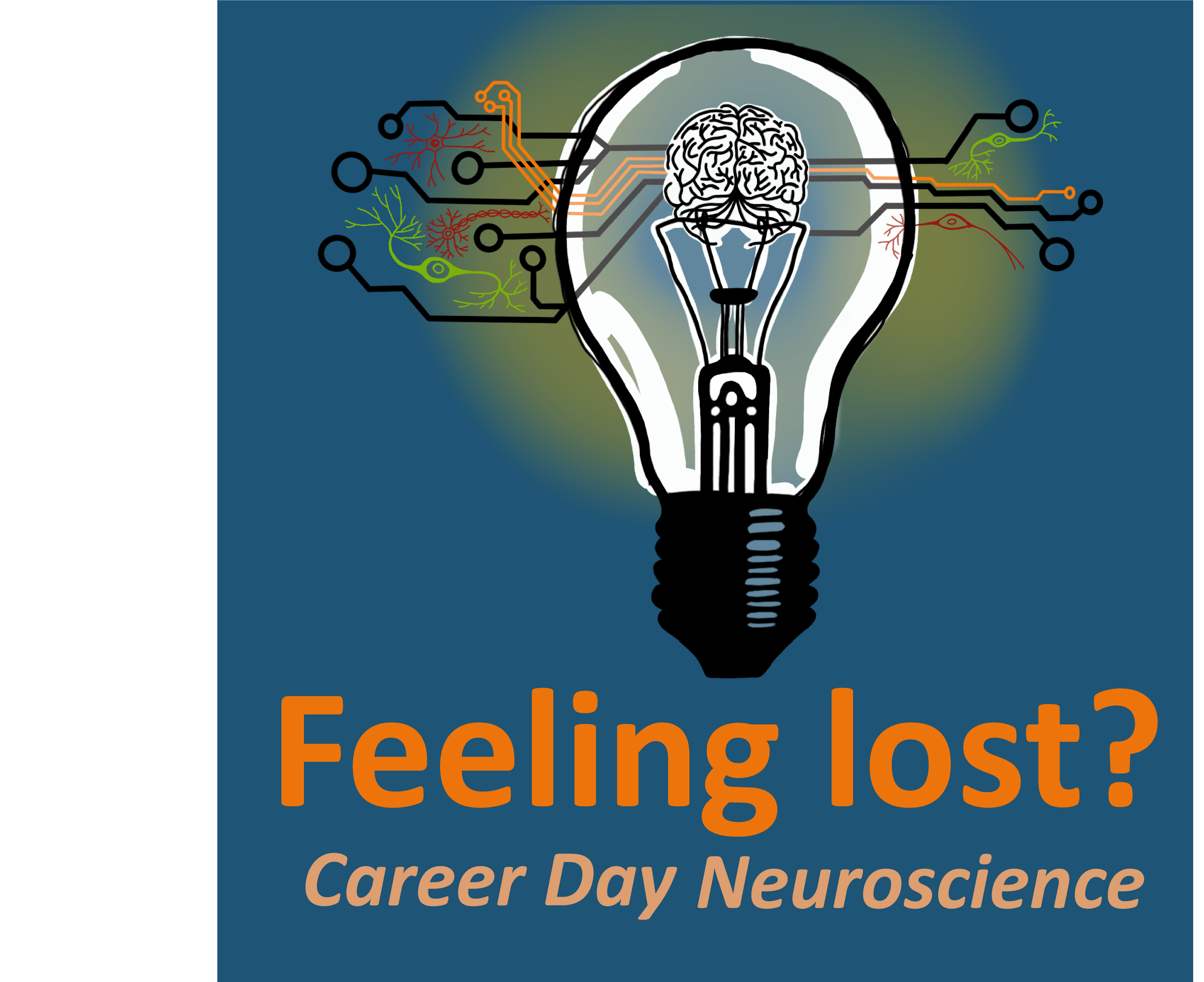 The career day took place on May 5th. Find more impressions on the Career Day Website