"Only when the university incorporates the tangible and intangible legacy of its female researchers into its institutional memory, continuously rewrites this legacy through the practice of remembrance and keeps it alive through critical discourse, can the young female academics who teach today be truly inspired by role models who are and will continue to be visible."
Anne G. Kosfeld, Central Equal Opportunities Officer
Portraits
Prof. Dr. Renate Scheidler
Women and the Leaky Pipeline
When she went to Canada for her doctorate, Germany was still divided. Since then, Renate Scheidler has come back only for short visits. The scientist is now staying for a whole year: as a Helene Lange Visiting Professor.
Prof. Dr. Kunz-Drolshagen
Theoretical Physics
"We must make a concerted effort to significantly improve the scientific prospects for young women in physics and to appoint more female physicists to professorships or to senior positions in industry."
Prof. Dr. Barbara Moschner
Empirical teaching and learning research
"For me, challenging and supporting young female researchers means giving them the freedom to pursue their ideas and ask questions. And giving them opportunities ..."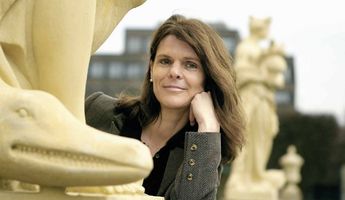 Prof. Dr. Dagmar Freist
Early Modern History
"As a historian, part of my job is to recognise contemporary needs for orientation, to place them in broader historical contexts and to encourage people to develop alternative perspectives. I find that fascinating."