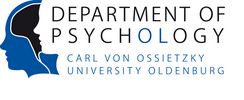 Publications
Publications
Recent representative publications
Viering T, Hoekstra PJ, Philipsen A, Naaijen J, Dietrich A, Hartman CA, Franke B, Buitelaar JK, Hildebrandt A, Thiel CM, Gießing C. Emotion dysregulation and integration of emotion-related brain networks affect intraindividual change in ADHD severity throughout late adolescence. Neuroimage. 2021 Dec 15;245:118729. doi: 10.1016/j.neuroimage.2021.118729. Epub 2021 Nov 20.

Spindler M, Thiel CM. Quantitative magnetic resonance imaging for segmentation and white matter extraction of the hypothalamus. J Neurosci Res. 2022 Feb;100(2):564-577. doi: 10.1002/jnr.24988. Epub 2021 Dec 1.

Özyurt J, Mehren A, Boekhoff S, Müller HL, Thiel CM. Social Cognition in Patients With Hypothalamic-Pituitary Tumors. Front Oncol. 2020 Jul 2;10:1014. doi: 10.3389/fonc.2020.01014. PMID: 32714861; PMCID: PMC7343961.

Ahrens S, Thiel CM. Effects of Nicotine on Task Switching and Distraction in Non-smokers. An fMRI Study. Neuroscience. 2020 Sep 15;444:43-53. doi: 10.1016/j.neuroscience.2020.07.029. Epub 2020 Jul 25.

Gießing C, Ahrens S, Thiel CM. Healthy Subjects With Extreme Patterns of Performance Differ in Functional Network Topology and Benefits From Nicotine. Front Syst Neurosci. 2020 Jan 10;13:83. doi: 10.3389/fnsys.2019.00083.

Puschmann S, Daeglau M, Stropahl M, Mirkovic B, Rosemann S, Thiel CM, Debener S. Hearing-impaired listeners show increased audiovisual benefit when listening to speech in noise. Neuroimage. 2019 Aug 1;196:261-268. doi: 10.1016/j.neuroimage.2019.04.017. Epub 2019 Apr 9.

Puschmann S, Steinkamp S, Gillich I, Mirkovic B, Debener S, Thiel CM. The Right Temporoparietal Junction Supports Speech Tracking During Selective Listening: Evidence from Concurrent EEG-fMRI. J Neurosci. 2017 Nov 22;37(47):11505-11516. doi: 10.1523/JNEUROSCI.1007-17.2017. Epub 2017 Oct 23.