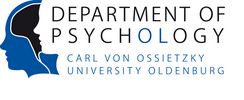 Christiane Thiel
Christiane Thiel
Prof. Dr. rer. nat. Christiane Thiel
Date of Birth: 26.03.1969 (3 children *2001, *2004, *2007)
Department of Psychology
School of Medicine and Health Sciences
Carl von Ossietzky Universität Oldenburg
26111 Oldenburg
+49 441 798-3641

+49 441 798-3848
Office: A07 0–59
Education
| | |
| --- | --- |
| 1995 - 1999 | PhD in Biological Psychology, University of Düsseldorf, Germany |
| 1988 - 1994 | Studies in Psychology and Neuroscience, Universities of Koblenz-Landau (Germany), Düsseldorf (Germany) and Sheffield (UK) |
Academic Appointments
| | |
| --- | --- |
| 2015 | Visiting Professor Department of Psychiatry, Vanderbilt University School of Medicine, US |
| since 2005 | Full professor (Cognitive Neurobiology), University of Oldenburg |
| 2001 - 2005 | Senior Scientist, Cognitive Neurology, Institute of Medicine, Research Centre Jülich, Germany |
| 1999 - 2001 | Visiting Scientist, Wellcome Department of Imaging Neuroscience, UCL, London, UK |
| 1995 - 1999 | Research Assistant, University of Düsseldorf, Germany |
Selected professional activities, honors
| | |
| --- | --- |
| since 2020 | Member of Review Board Psychology, German Research Association (DFG) |
| since 2018 | Member of the Board of Directors of the Cluster of Excellence "Hearing4all" |
| 2016 - 2019 | Dean of Research, Medical Faculty, University of Oldenburg |
| 2015 - 2018 | Member of the Board of Directors of the Research Centre for Neurosensory Science at the Carl von Ossietzky Universität Oldenburg |
| 2013 - 2016 | Head of the Ethics Committee of the Carl von Ossietzky Universität Oldenburg |
| 2013 | Call to University of Düsseldorf (declined) |
| since 2013 | Member of AcademiaNet |
| since 2011 | DGPs - member of the Ethics Committee and Data Security Task Force |
| since 2009 | Member of the Senate of the Carl von Ossietzky Universität Oldenburg |
| 2005 | Call to LMU Munich (declined) |
| 1989 - 2004 | Scholarship of the Studienstiftung des Deutschen Volkes |
10 representative publications
Rosemann S, Thiel CM. Neuroanatomical changes associated with age-related hearing loss and listening effort. Brain Struct Funct. 2020 Sep 22. doi: 10.1007/s00429-020-02148-w.
Ahrens S, Laux J, Müller C, Thiel CM. Increased dopamine availability magnifies nicotine effects on cognitive control: A pilot study. J Psychopharmacol. 2020 May;34(5):548-556. doi: 10.1177/0269881120907989.
Rosemann S, Thiel CM. Audio-visual speech processing in age-related hearing loss: Stronger integration and increased frontal lobe recruitment. Neuroimage. 2018 Jul 15;175:425-437. doi: 10.1016/j.neuroimage.2018.04.023.
Puschmann S, Steinkamp S, Gillich I, Mirkovic B, Debener S, Thiel CM. The Right Temporoparietal Junction Supports Speech Tracking During Selective Listening: Evidence from Concurrent EEG-fMRI. J Neurosci. 2017 Nov 22;37(47):11505-11516. doi: 10.1523/JNEUROSCI.1007-17.2017.
Özyurt J, Müller HL, Warmuth-Metz M, Thiel CM. Hypothalamic tumors impact gray and white matter volumes in fronto-limbic brain areas. Cortex. 2017 Apr;89:98-110. doi: 10.1016/j.cortex.2017.01.017.
Puschmann S, Huster RJ, Thiel CM. Mapping the spatiotemporal dynamics of processing task-relevant and task-irrelevant sound feature changes using concurrent EEG-fMRI. Hum Brain Mapp. 2016 Oct;37(10):3400-16. doi: 10.1002/hbm.23248.
Giessing C, Thiel CM, Alexander-Bloch AF, Patel AX, Bullmore ET. Human brain functional network changes associated with enhanced and impaired attentional task performance. J Neurosci. 2013 Apr 3;33(14):5903-14. doi: 10.1523/JNEUROSCI.4854-12.2013.
Kukolja J, Thiel CM, Fink GR. Cholinergic stimulation enhances neural activity associated with encoding but reduces neural activity associated with retrieval in humans. J Neurosci. 2009 Jun 24;29(25):8119-28. doi:10.1523/JNEUROSCI.0203-09.2009.
Thiel CM, Friston KJ, Dolan RJ. Cholinergic modulation of experience-dependent plasticity in human auditory cortex. Neuron. 2002 Aug 1;35(3):567-74. doi: 10.1016/s0896-6273(02)00801-2.
Thiel CM, Henson RN, Morris JS, Friston KJ, Dolan RJ. Pharmacological modulation of behavioral and neuronal correlates of repetition priming. J Neurosci. 2001 Sep 1;21(17):6846-52. doi: 10.1523/JNEUROSCI.21-17-06846.2001.
Third party funding (last 5 years)
| | |
| --- | --- |
| 2019 - 2025 | Hearing4all. Medicine, basic research and engineering solutions for personalized hearing care (H4A 2.0) EXC1077 (DFG, Thiel PI + Research Thread Leader, total 41.641 k€) |
| 2018 - 2019 | Hearing aid use, audiovisual integration and speech performance: probing the interplay (Thiel Co-Applicant, Hearing IRC Research Grant, 137 k€) |
| 2017 - 2020 | Cholinergic and dopaminergic modulation of cognitive flexibility and stability (Thiel Main Applicant, DFG, 297 k€) |
| 2016 - 2018 | Hearing4all 2.0 preparation: Lower Saxonian Initiative and competition (Thiel Co-Applicant, Ministry of Science and Education Lower Saxony, 1000 k€) |
| 2015 | Großgeräteantrag INST 184/152-1 FUGG 3T Kernspintomograph (Thiel Main Applicant, DFG, 1.000 k€) |
| 2013 - 2016 | PhD Programm Signals Cognition (MWK Niedersachsen, Thiel PI, 1000 k€) |
| 2012 - 2017 | Cluster of Excellence "Hearing4all" EXC1077. (DFG, Thiel PI+ Task Group Leader, total 28.000 k€) |