Prof. Dr. Oliver Wurl
(Spokesperson)
Dr. Mariana Ribas-Ribas
Project development
The BASS team had a follow-up meeting – discussing prrliminary results of the mesocosm study in the spring and planning further joint experiments.

Jasper Zöbelein of SP 1.5 made third place in the ICYmare poster contest with his poster about the BASS mescosmn experiment.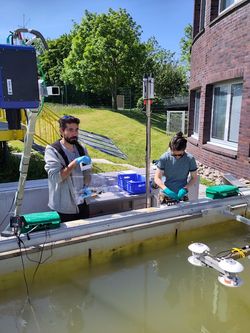 BASS has a Scientific Advisory Board with Prof. Dr Heather Allen (The Ohio State University), Dr. Michale Cuncliffe (University of Plymouth and The Marine Biological Association UK) and Prof. Dr. Robert Upstill-Goddard (Newcastle University) as members. We welcome them to BASS and look forward to working with them.
Graduate students met at the GEOMAR Helmholtz Centre for Ocean Research Kiel for a training workshop on data analysis and management.
BASS group met for a winter retreat at ICBM in Wilhelmshaven, and planned joint mesocosm and field studies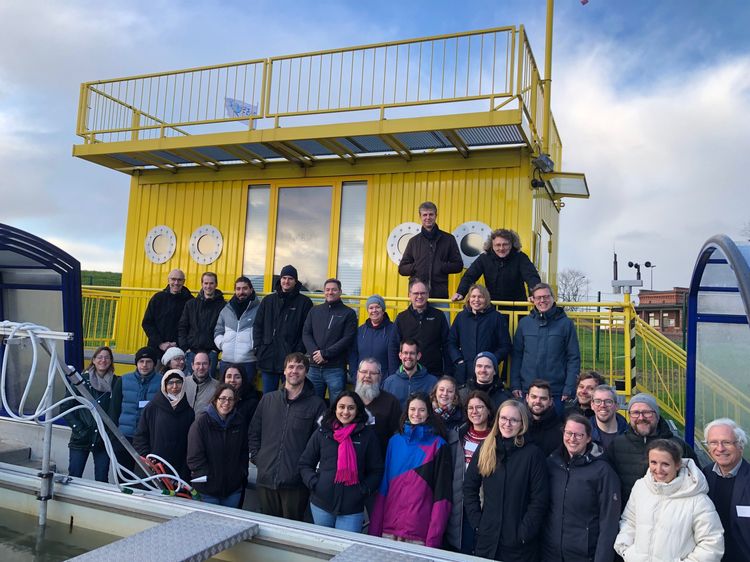 11.05.2022: Erfolg für Oldenburger Umwelt- und Meeresforschung: DFG fördert neue Forschungsgruppe
Autonomous catamaran HALOBATES during checkout on the Jade Bay [YouTube-Video]. At present, German only