Advice & Contact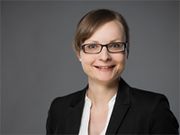 Christina Meyer-Truelsen.
Head of Degree Programmes
T +49(0)441 798-3111
E
Office Hours
Mondays to Fridays (9 a.m. to 5 p.m.) and Thursdays (9 a.m. to 8 p.m)
Degree Programmes
Part-time Bachelor's and Master's Degrees for Working Professionals
The University of Oldenburg's C3L offers innovative higher education teaching methods, high quality degree courses, and personalized contact with lecturers in small study groups. Our Bachelor's and Master's degree programmes combine modern and flexible online studying with compact, classroom-based workshops on our very own Lifelong Learning Campus.
Enjoy the benefits of study programmes that are closely linked to university research and offer first-rate supervision, a high degree of practical relevance, and a wide range of options for professional development.
Bachelor's Degree Programmes
Business Administration at Small and Medium-Sized Companies (B.A.)
For management personnel and young professionals with experience working at small and mid-sized companies.
Business Administration for Professional Athletes (B.A.)
For active and former professional athletes.
Description of the degree programme (German)
Master's Degree Programmes
Education and Science Management (MBA)
For management personnel and professionals who have a first degree and experience working at educational or scientific organisations or institutes of higher education.
Description of the degree programme (German)
Information Law (LL.M.)
For lawyers, as well as management experts and computer scientists who have some legal expertise, a first degree and professional experience.
Innovation Management (M. A.)
For executives and professionals with a degree and a professional experience who drive changes and innovations in companies
Risk Management for Financial Services Providers (M.Sc.)
For employees and management personnel at banks, insurance companies, and financial services companies.