Vision, mission, goals
Contact:
Adriana Pérez Fortis, Scientific coordinator CBI
or cbi@rug.nl
Vision, mission, goals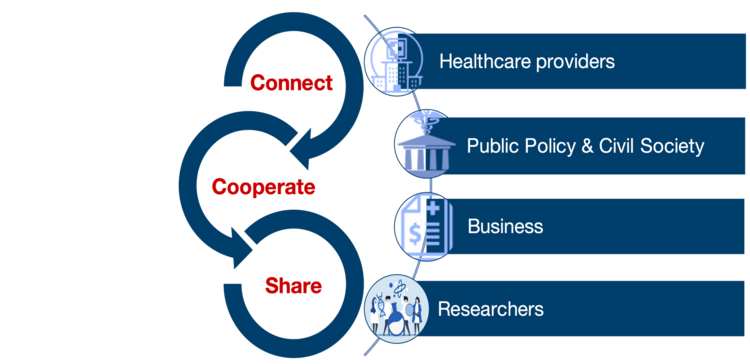 Vision
Creating a blueprint for sustainable and resilient health systems in European border regions.
Mission
The CBI seeks to: (a) connect health researchers, healthcare providers, health policy makers, civil society (e.g. patient's associations) and health-related small and medium enterprises on both sides of the border, (b) boost the cooperation among these actors and (c) facilitate the sharing of good practices and knowledge, through the development of joint cross-border health research projects.
Goals
Four key goals have been defined:
1. Setting up the infrastructure for the creation of multidisciplinary cross-border healthcare research.
2. Boosting education on healthcare systems comparison within the border region.
3. Scouting and incubating cross-border healthcare initiatives in our region.
4. Actively connecting and involving the diverse healthcare stakeholders in our cross-border region, and linking the CBI to European institutes and international partners focused on cross-border health.