Contact:
Adriana Pérez Fortis, Scientific coordinator CBI
or cbi@rug.nl
Vision, mission, goals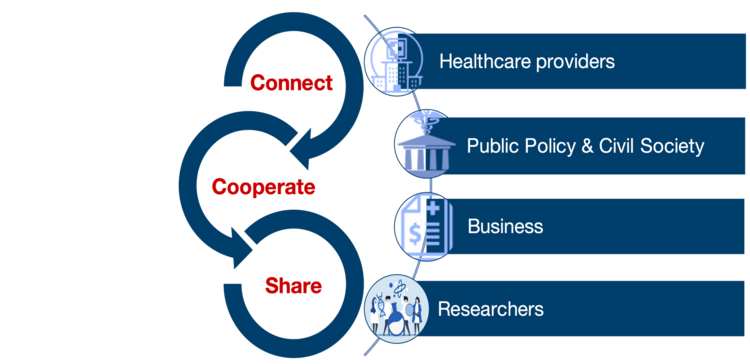 Vision
To become a top institute on cross-border health and healthcare research in Europe.
Mission
To improve the health and healthcare of citizens living in the Northern Dutch-German border region through the delivery of evidence-based knowledge and meaningful cross-border health research results.
Main goals
Three key goals have been defined:
1. RESEARCH

: To develop hight quality cross-border health research projects using a transdisciplinary approach for the benefit of the citizens in the region.
2. EDUCATION

:
To train the future researchers on cross-border healthcare by implementing seminars, workshops and master classes on relevant topics for the development of cross-border health research projects

(e.g. the methodology for health system comparison, cross-cultural adaptation of research methods, access to healthcare services, the social determinants of health, health services research, management of epidemiological outbreaks)

.

To facilitate the connection between different education/training programs in the medical/health field between Oldenburg and Groningen in order to potentiate the exchange of practitioners from both sides.
3. SOCIETY

:

To build up a connection between health researchers, local health authorities, healthcare professionals, patients and the civil society on both sides of the Northern Dutch-German border region, (a) to boost the cooperation among them, and (b) to encourage the sharing of good practices and exchange of knowledge for the development of relevant research projects in the region from a participatory research approach.