Low Frequency Lab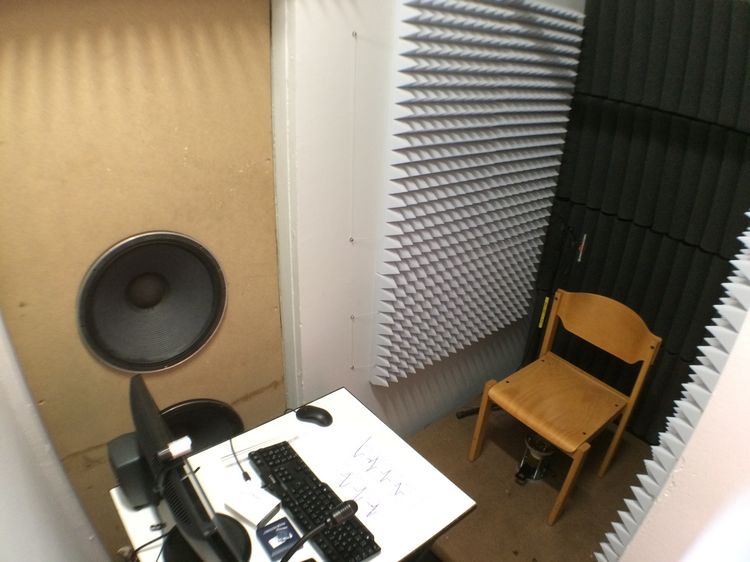 The investigation of human sound perception (e.g. the determination of equal level loudness contours) at low frequencies requires high sound pressure level that cannot be obtained in a large anechoic chamber with reasonable sized loudspeakers. Therefore, a small room excited by two 18" loudspeakers is used as a pressure chamber to reproduce low frequency sound down to a few Hertz. The room has a very low background noise level of about 21 dB(A) and an average reverberation time of 0.2 seconds. The room is outfitted with a small vibration plattform, which can be used to present vertical whole-body vibrations.
The room was used in the EU-project RUMBLE to accurately reproduce low sonic boom signatures.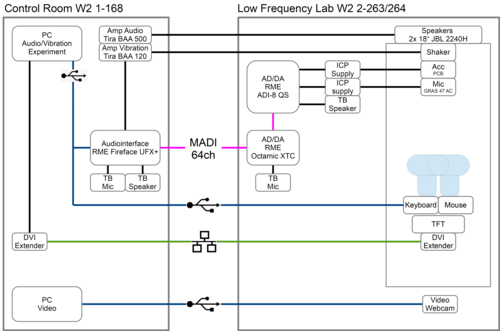 Scheme of the technical setup of the low frequency lab.