Media
Nordwest Zeitung mentions our research in nanoscale 3D printing
3D printing with nanoscale resolution - now broadcasted on a radio!
Our paper "Bringing Electrochemical Three-Dimensional Printing to Nanoscale" (freely available here) is attracting enormous attention across internet in blogs, news and now - even on a radio! You can listen to the episode in German language on the program webpage (see Thema 3: "Nano 3d Drucker" or scroll to 2 h:17 min of the recording).
3D printing approaches atomic dimensions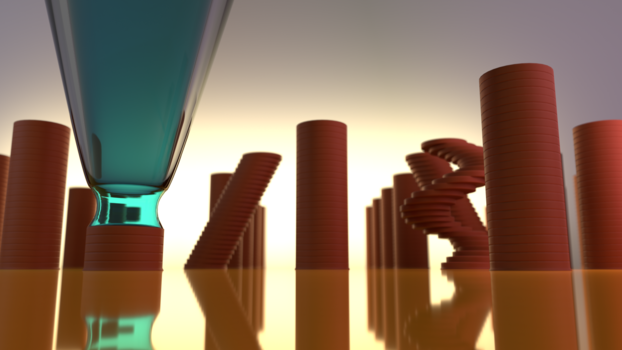 Thanks to the UOL Press-center an article about our recent work on 3D printing of metal with nanoscale resolution is now available across internet!
An interview with Dmitry Momotenko about our research focus on nanoscale additive manufacturing and 3D batteries is published in Uni-INFO! (see page 5 here).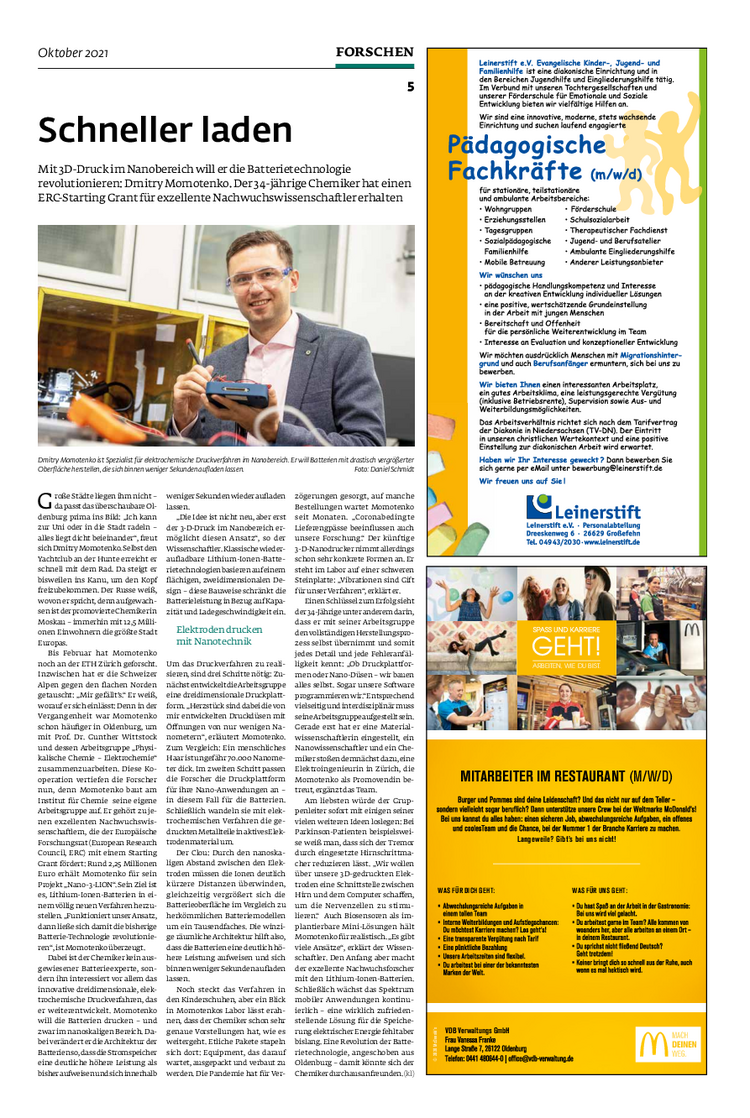 Dmitry Momotenko's interview on TV
TV "Vektor" located in Gubkinsky, Russia, has put together a series of interviews "Our people" with famous residents of the town, especially those who made contributions to arts&sciences. The show is made for the 35th anniversary of the town's history.
Dmitry Momotenko, who grew up in Gubkinsky, is taking part in the show and talks about how he grew up in the town, got interested in chemistry and how his life brought him into science.
[currently available only in Russian]
A short note about us in CHEmanager
The University of Oldenburg welcomes Dr. Dmitry Momotenko