mGang
Mobile analysis and classification of gait and balance disorders
Gait disorders and falls are among the major risk factors for hospitalisation and immobilisation in older age. Early detection is very important because it increases the success of preventive measures.
With the mGang project, we want to bring gait analysis and classification of gait and balance disorders from the high-tech professional laboratory into people's everyday lives. A mobile assessment outside the laboratory offers the perspective of higher availability, better mapping of everyday situations and additional diagnostic information.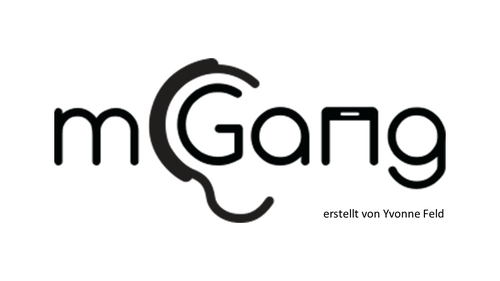 The project is part of the interdisciplinary potential area mobile Health (mHealth) at the University of Oldenburg, which aims to develop basic principles and prototype solutions for applications of mobile, digital health support via smartphones.
As part of the project, gait data will be recorded and compared using both professional laboratory equipment and commonly available devices such as smartphones and hearing aids. In order to simulate near-falls and stumbles under safe conditions, standardised disturbances are provoked with a perturbation treadmill while the test persons are secured. In addition, the test persons will walk a distance of 6 m on level and uneven ground and undergo various geriatric tests.
In the long term, both the early detection of gait instability and the valid recording of near-falls will be carried out using widely available mobile technology (smartphones, hearing aids).
We are looking for test persons from February 2023: Are you interested in the study and have questions about participation? Please contact us without obligation at 0441/798-5497 or send us an with the subject "mGang".