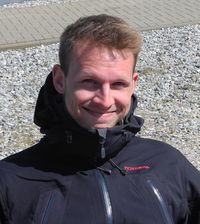 Email: moritz.klinghardt@uol.de
Moritz Klinghardt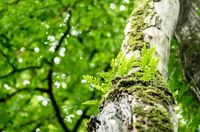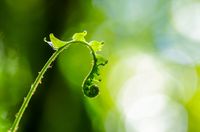 Vascular epiphytes in temperate regions (IBR-scholarship Project A2)
Accidental epiphytes
Allegedly limited by drought, epiphytes are quite rare in temperate zones, where it is usually terrestrial species that happen to grow as epiphytes on occasion and are therefore called accidental epiphytes.
As epiphytes had to evolve from terrestrial species at some point, it is conceivable that this evolutionary step up into the canopy might therefore happen in the temperate zones as well. This begs the question whether the occurrence of these "accidental" epiphytes is truly accidental or if it is only certain species that can live epiphytically and may indicate an early step in the evolution towards epiphytes.
To test this hypothesis, we performed experiments in order to find out how well these accidental epiphytes are able to germinate under drought stress.
How does substrate influence establishment of vascular epiphytes?
The epiphytic fern Polypodium vulgare often appears to grow in co-occurrence with moss. While it is a common assumption that moss may increase water retention within the canopy, its effect on the establishment of epiphytes has never been tested for a temperate zone epiphyte.
By transplanting sporophytes onto different substrates (bark, moss and sponges as an inorganic moss substitute), we were able to see that survival is indeed linked to the water storage capacity of the substrate. However, it appears that water storage is not the only determining factor in the establishment of vascular epiphytes – an aspect which awaits further study.
Demographics of an epiphytic fern along a rainfall gradient in Western Europe
Vascular epiphytes in temperate regions are assumed to be limited by the drier and colder climates (compared to tropical regions, where epiphytes often are quite abundant and diverse). Yet, it is not entirely clear, how big of an impact weather and climate has on the growth of epiphytes.
The influence of climate on the growth of epiphytic ferns from the Polypodium vulgare complex was studied for almost three years along a rainfall gradient from Southwest Ireland over Brittany to Northwest Germany. The climates in these locations are quite similar except for the amount of annual precipitation: while the highest amounts of rainfall are recorded in Ireland with over 1300mm p.a., it is decreasing further east with Northern Germany at the lower end of the gradient with ~800mm p.a.
First results indicate that establishment and growth of ferns is influenced by climate rather on a bigger timescale and that annual productivity is rather similar throughout the gradient.
2010: B.Sc., University of Oldenburg
2014: M.Sc., University of Tromsø
From Jan. 2015: Doctoral student, University of Oldenburg