Kim Meilin Kulaczewski, M.A., M.Ed.
Doctoral student
Postal address
Visting address
Kim Meilin Kulaczewski, M.A., M.Ed.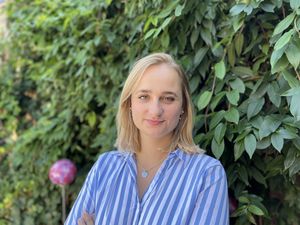 Kim Kulaczewski studied English, Philosophy and Values ​​and Norms (M.Ed.) as well as Philosophy (M.A.) at the University of Oldenburg. During her studies she spent time abroad in the USA and Japan.
She worked as a research assistant at the Institute of Philosophy in Oldenburg and held the position of an associate lecturer after her graduation.
Since September 2022 she has been working as a research associate in the Division for Ethics in Medicine.
Her research focuses on the ethics of responsibility and theories of autonomy and dignity in medicine and health care.
Since 09/2022
Research Assistant in the Division of Ethics in Medicine, Department of Health Services Research at Oldenburg University
04/2022-09/2022
Associate Lecturer at Oldenburg University
12/2021

Master of Arts – Philosophy (Oldenburg University, University of Northern Colorado, Tōhoku University)

Master of Education – English, Philosophy, Values und Norms

10/2018-02/2022
Student Assistant at the Institute for Philosophy at Oldenburg University
08/2017
Bachelor of Arts - English and Philosophy (Oldenburg University)