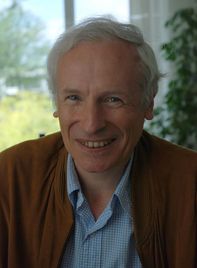 Prof. Dr. Meinhard Simon

Phone: +49-(0)441-798-5361
Fax: +49-(0)441-798-3438
E-Mail:
Location:
University Oldenburg, Campus Wechloy
Room: W15 1-134
Carl-von-Ossietzky-Straße 9-11
26111 Oldenburg
Location/Access
Biology of Geological Processes
Biology of Geological Processes - Aquatic Microbial Ecology
The research of this group focuses on the remineralisation and utilisation of organic material by microorganisms, especially bacteria, within the water column and the surface sediments. A major research question is to identify and characterise these bacteria and their physiological and genetic properties. In addition, we seek to determine the importance of microbial processes associated with particles and suspended material (marine snow) within the water column. The methods are based on traditional microbiological, molecular, culture-independent and highly sensitive analytical measuring procedures.
Please continue here for further reading on current research projects.
Meeting of the working group - weekly, Thursday at 8:30 a.m. now again in presense and online at BBB/StupIP.