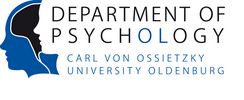 M.Sc. Daniel Hölle
Department of Psychology
(» Postal address)
M.Sc. Daniel Hölle
Some time ago, I sat in the office and noticed an annoying hissing sound. I could not determine the source of this sound. My office mate was completely unaware of and unbothered by the sound until I asked him about it. He then drank from his thermos bottle and the sound vanished. Even though we sat in the same room with the same hissing thermos bottle sound, only I was bothered by it. Hence, whether noises, such as the hissing sound, are perceived as annoying is highly dependent on the individual and cannot be derived from the physical properties of the sound.
In my PhD project, I am investigating the brain activity that is related to this individual noise processing. Most auditory research is conducted in well-controlled laboratory settings. However, the quantification of noise processing in everyday situations, such as the outlined office day scenario, requires beyond-the-lab recordings. Therefore, I am using unobtrusive, mobile Electroencephalography (EEG) technology, such as ear-EEG (cEEGrid). Coupled with a smartphone for data recording and stimulus presentation, this setup allows to record brain activity in everyday life scenarios for several hours. The wearers have only minimal restrictions and can follow their daily activities. By relating their brain activity to naturally occurring or presented noise, I can improve our understanding of real-world noise processing.
Since April 2020
PhD student at the Neuropsychology Lab under supervision of Dr. Martin Bleichner
2017 – 2020
M.Sc. Neurocognitive Psychology, University of Oldenburg, Germany
2013 – 2017
B.Sc. Liberal Arts and Sciences, University of Freiburg, Germany
Hölle, D., Blum, S., Kissner, S., Debener, S., & Bleichner, M. G. (2022). Real-Time Audio Processing of Real-Life Soundscapes for EEG Analysis: ERPs Based on Natural Sound Onsets.
Frontiers in Neuroergonomics
, 3.
https://doi.org/10.3389/fnrgo.2022.793061
Blum, S., Hölle, D., Bleichner, M.G., Debener, S. (2021). Pocketable Labs for Everyone: Synchronized Multi-Sensor Data Streaming and Recording on Smartphones with the Lab Streaming Layer. 
Sensors
, 
21
, 8135.
https://doi.org/10.3390/s21238135
Hölle, D., Meekes, J., Bleichner, M.G. (2021). Mobile EEG to study auditory attention in everyday-life.
Behavior Research Methods. https://doi.org/10.3758/s13428-021-01538-0
Hölle, D., Aufschnaiter, S., Bogon, J., Pfeuffer, C., Kiesel, A., & Tomaschke, R. (2020). Quality ratings of wine bottles in e-commerce: the influence of time delays and spatial arrangement, 
Journal of Wine Research. 
https://doi.org/10.1080/09571264.2020.1723067