Contact
Vajna, Christine
Programme-Management UNILEAD
T +49(0)441 798-4340
E
Carl von Ossietzky University of Oldenburg
C3L - Center for Lifelong Learning
Ammerlaender Heerstr. 136
26129 Oldenburg
Germany
Alumni Impressions
Participating in UNILEAD granted me the opportunity to create a wide international network of university professionals, some of whom I will cherish as friends forever. It provided a safe space for open dialogue where we could all compare and contrast the realities of the universities we represented, allowing us to reflect on our own practices and learn from the ways others approached challenges. Through its cultural visits, I discovered the beauty of German cities and fell in love with the country's overall character. Thanks to the UNILEAD experience, I am now part of the DAAD DIES network, which grants me the opportunity to continue pursuing new remarkable professional development opportunities.

Ana Urquilla
Innovation Director
Escuela de Comunicación Mónica Herrera
El Salvador
Fauzan Khairi Bin Che Harun Canseloni

I participated in UNILEAD 2016 at Oldenburg and it was a life changing experience. My expectation was to improve my project management skills but I attained much more than that. The implementation and organization of the program was perfect. I learned so much about project management, financial management and internationalization. More importantly are the network of international professionals that have been created during the program. It helped me develop myself personally and professionally in my career. Together with some participants from this programme, we manage to create a totally new international program together.

Fauzan Khairi Bin Che Harun Canseloni
Knowledge and skills on the issues of project management to innovation management gained from online asynchronous and synchronous UNILEAD learning opportunities with experts and in collaboration with diverse participants from Southeast Asian countries has helped me sharpening my individual project: developing an internal quality assurance application. At the moment, we are currently conducting university-wide quality audit, using the very same application I have developed throughout weeks of participating in UNILEAD, which enables the whole organization to engage in a pivotal advancement toward effective and efficient quality assurance.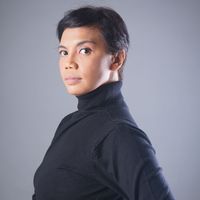 Gita Widya Laksmini Soerjoatmodjo
Universitas Pembangunan Jaya
Head of Internal Quality Assurance
Indonesia