Contact
Vajna, Christine
Programme-Management UNILEAD
T +49(0)441 798-4340
E
Carl von Ossietzky University of Oldenburg
C3L - Center for Lifelong Learning
Ammerlaender Heerstr. 136
26129 Oldenburg
Germany
About us
The University of Oldenburg and the UNILEAD Network
The Carl von Ossietzky University of Oldenburg is the academic coordinator of the UNILEAD Training Course and works closely together with the German Academic Exchange Service (DAAD). With almost 100 national and international study programmes, the University of Oldenburg is one of the most important and highly regarded educational facilities in northwestern Germany.
The Center for Lifelong Learning (C3L)
The C3L is one of the largest scientific centers for lifelong learning in Germany. In addition to national and international certificate programmes, it also offers part-time study programmes, that are addressing different target groups and are conducted in an internet based format. One of the programmes is the MBA for Education and Science Management, which is especially tailored to the needs of (higher) education managers.
Heinke Röbken is a Professor for Educational Management at the University of Oldenburg. Her teaching and research focus is on the management and leadership of school organizations and higher education institutions. Formerly, she has worked at different national and international research institutions, including the School of Education at the University of Wuppertal, the Center for Studies in Higher Education (UC Berkeley), The Centre for Higher and Adult Education (Stellenbosch University) and the Department of Social Sciences at the University of Chicago. Currently she is involved in research on peer productivity in higher education and the analysis of economic rents of graduate education. Heinke is the academic director of UNILEAD.
Contact: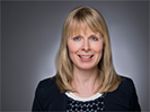 Christine Vajna studied Continuing Education and Business Administration at Leibniz University Hannover and Université Paul Valéry in Montpellier (France).
After working for the German Academic Exchange Service (DAAD), she has been working at the University of Oldenburg since 2009.
Christine is the manager for the international course University Leadership and Management Training (UNILEAD), which is aimed at managers in Higher Education Institutions from South East Asia, Sub-Saharan Africa, Middle- South America and Mexico, Northern Africa and the Middle East. She is also responsible for the development and implementation of the UNILEAD international training courses and the UNILEAD Alumni Workshops.
Christine has a lot of experience in international and intercultural contexts, having lived and worked in different countries, including France, South Africa and the USA.
Contact: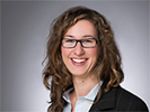 Wei Qing Hellwig came to Germany to study Biology at the University of Oldenburg. She has been working in various national and international projects at the Center for Lifelong Learning (C3L) in Oldenburg for over 15 years. Before joining UNILEAD, she was responsible for the PCTH project. A project for traditional Chinese healing methods and healing concepts. Wei Qing worked with Chinese and German experts, and was responsible for the planning, organisation and implementation of the project as well as for study tours to China.
The native Chinese therefore has a lot of experience in the international and intercultural context, not only professionally but especially privately.
Contact: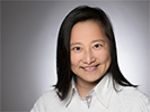 The C3LLO team provides personalised technical support of the learning platform.
Contact: