COVID-19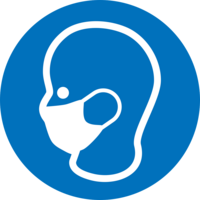 The hygiene concept of the University of Oldenburg applies to SLBI 2022. In accordance with the regulations described there, a general mask obligation (OP/FFP2) applies: Also in event rooms outside of university buildings and premises, the obligation to wear medical masks applies to all (employees, students, guest auditors, event participants, guests, ...). For voluntary use on one's own responsibility, the wearing of an FFP2 mask is recommended whenever possible, taking into account the relevant instructions (cf. maximum wearing time of FFP2 masks).
The mask obligation also applies in particular if distances cannot be observed. It is possible to remove the mask briefly for eating or drinking. If necessary, sufficient distance to other persons must be ensured.
Events are currently not subject to any further access restrictions. The hygiene concept of CORE complies with the legal regulations of the country.
Please also note that masks (FFP2) are mandatory for public transport.
We recommend to stay up to date regarding the Lower Saxony Corona Ordinance. Changes of the valid regulation, which concern the Durchführug of the conference, are announced on this side.