Ultrafast Nano-Optics
Bachelor/Master thesis in the working group
Interested and physics-minded students can write their Bachelor's or Master's thesis with us in the working group.
You can find an overview under "Job offers", but you can also just drop by at the working group.
Doctorate: Congratulations Dr Chimeh!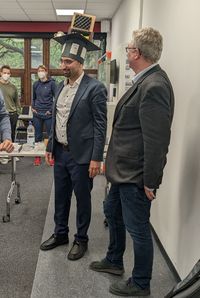 We warmly congratulate Abbas Chimeh on the successful defence of his doctoral thesis! All the best for the future!
Congratulations Dr Korte & Dr Smirnov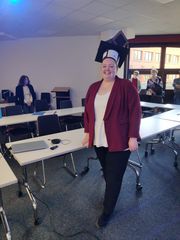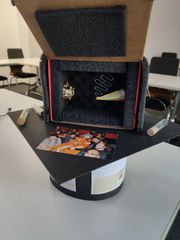 We warmly congratulate Anke and Vladimir, who successfully defended their doctoral theses last week and this week respectively. The members of the working group have once again gladly put time into preparing individually designed doctoral hats, which represent characteristic stages of the doctoral period. All the best for the future!