2017
Cascade Use PhD Candidate Matthias Kalverkamp publishes new article
Matthias Kalverkamp, PhD candidate in the research group Cascade Use published a new article on systemic challenges of automotive remanufacturing together with Prof. Thorsten Raabe, chair of marketing and sales at the department WiRe.
Using marketing system analysis, the study discusses challenges in (reverse) supply channels of automotive remanufacturing in Europe from a macro perspective. The authors' objective is the analysis of systemic interdependencies of supply issues and their impact on sustainability outcomes of the system. The study contributes to a more complete understanding of remanufacturing marketing systems and provides implications for policymakers and for marketers concerned with the design of such systems.
The study was published in the Journal of Macromarketing.
ReCreew Meeting in Rhodes
The latest ReCreew COST Action meeting took place on the 30th of August 2017 in Rhodes, Greece.Hosted at the Rhodos Palace International Convention Center and co-located with the 15th International Conference on Environmental Science and Technology, the meeting was a successful collaboration between each of the COST action working groups and the Young Researchers forum.Dr.-Ing. Alexandra Pehlken is the head of Working Group 1, which focusses on data gathering, collation and assembly related to WEEE, assisted by Clayton Burger.
CCU selected as Cover story of the Journal "Sustainability"
New Study: Cascade Use complements the Management of Product Lifecycles
CCU has published their approach on cascade use in the recently published paper: Cascade Use and the Management of Product Lifecycles (Authors: Matthias Kalverkamp, Alexandra Pehlken, Thorsten Wuest) and was selected as cover story from the mdpi publisher (out of 176 submitted articles): www.mdpi.com/2071-1050/9/9/1540. The study explores the challenges related to the End-Of-Life phase of products in circular systems within the commonly established frameworks of product lifecycles. The researchers criticize that the current focus on producer-centric supply chains neglects the real complexity at the end-of-life. They argue in favor of the 'cascade use methodology' as an extension to current product lifecycle models which would support the identification of additional value-add and resource conservation at the end-of-life of products and materials. They analyze and discuss their approach using case studies.
The study is published in the open access journal Sustainability.
Yuan Shi (Wuhan University of Technology) studies at CCU
Yuan Shi, a master student of the School of Automotive Engineering from Wuhan University of Technology, China, was studying for 3 months at CCU. She was involved in the research topics of the Cascade Use group and did research on Chinese data for scrap tires and new energy vehicles in China. Her research and study visit was possible through funding within the IPID4ALL program of the DAAD. It was an ongoing research exchange, following up of a short visit of her tutor Prof. Jinsheng Xiao in 2016.
Rikka Wittstock receives VDI grant for her Master Thesis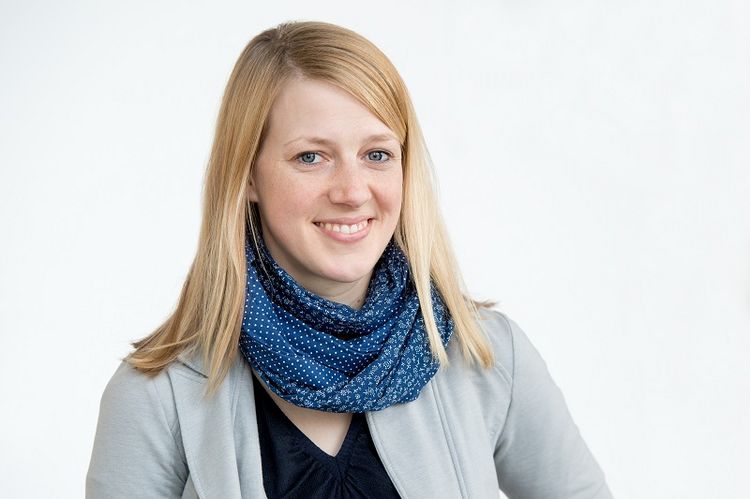 We congratulate our former colleague Rikka Wittstock to her VDI Award. Rikka wrote her Master thesis on the topic: "Resource Constraints for the Diffusion of Fuel Cell Vehicles: Assessing the Role of Recycling in Meeting Future Platinum Demand" within the CCU group. The VDI Association awarded 2 best Master Thesis projects related to the topics energy and environment. A report in german about the VDI and the Award is available on this link:
www.vdi.de/technik/artikel/vdi-zeichnet-energie-und-umweltrelevante-abschlussarbeiten-aus/
Further articles related to this topic are available in our recent open access paper:
www.mdpi.com/2313-4321/1/3/343
The Master Thesis could be downloaded in the download section of the CCU Homepage.
The Master Thesis was supervised by Dr.-Ing. Alexandra Pehlken and Prof. Dr. Michael Wark.
Matthias presents at ISL2017
Matthias attended the International Symposium on Logistics 2017 in Ljubljana, Slovenia, last week where he had an oral presentation in the session "Sustainability in Logistics & Supply Chains". His peer-reviewed contribution on "Supplier Relationship Management in a Circular Economy: Core Brokers in Automotive Remanufacturing" deals with challenges of reverse supply chains for used components in classic forward supply chains.
Matthias' contribution was published in:
The Proceedings of the 22nd International Symposium on Logistics (ISL 2017), Publisher: Centre for Concurrent Enterprise, Nottingham University Business School, Editors: Kulwant S Pawar, A. Potter, A. Lisec, S.654-662.
The proceedings are available for download here.
The DAAD financially supported the conference participation.
Cascade Use organizes international conference in Shanghai
The team from Cascade Use collaborates with Professor Chen Ming from Shanghai Jiao Tong University since the beginning of the research group. In April 2017 both institutes organized an international conference AARTI 2017 "International Symposium on Cascade Use of Automotive Parts 2017". The jointly organized conference followed by a knowledge exchange workshop for doctoral students. Providing a wealth of insight and research discussions on the complex socio-political differences between the Chinese economy and Western economies, these events were very well received and benefited all participants.
(CCU and SJTU organized an international conference in Shanghai)
The conference took place on April 21st 2017 and was hosted at the Blue Palace Hotel in the historical district of Jiading, near Shanghai, China. Chaired by Professor Chen Ming of STJU, the international conference gleaned a valuable cross-section of China's economic landscape for recycling through various international presentations. The plenary sessions were presented by a keynote of Deputy Professor Alexandra Pehlken of Cascade Use and Professor Steven Young of Waterloo University, Canada. International perspectives on remanufacturing and recycling were investigated, focusing on the "three continent" approach led by Professors Pehlken, Chen and Young, representing Germany, China and Canada respectively. Other presentations at the conference included innovative technologies and prospects from Japan with the theme of IT in recycling, critical reflection on reuse and regulation of critical materials from Canada with a discussion of batteries as a case study, ELV recycling and the current E-Mobility landscape, and finally closed-loop marketing strategies. The symposium provided useful partnerships and presented networking opportunities which would be extremely difficult to have initiated outside of China.
The knowledge exchange workshop took place on April 24th with invited stakeholders from Cascade Use and STJU. The key focus was to facilitate interdisciplinary and international insight transfer between Germany and China in the car recycling and remanufacturing domains. With each doctoral research theme presented, the workshop gave participants an opportunity to develop soft skills while simultaneously opening channels for further collaboration and communication. Useful insights into the infrastructure in China were discussed, with emphasis on data and reporting requirements of private enterprises and governmental regulations. Key outcomes of the workshop are new contacts, data exchange and a common research interest which will culminate in a publication, further expanding on the "three continent" approach between Europe (Germany), China and Northern America (Canada).
CCU Head Dr. Alexandra Pehlken now serves as supervising professor at the University of Kassel
Starting April 1, 2017, the head of the Cascade Use research team has been appointed as the head of the Department of Resource Management and Waste Technology at the University of Kassel as a supervising professor.

The Department of Resource Management and Waste Management at the university of Kassel is located in the Faculty of Civil Engineering and Environmental Engineering and was founded by Prof. Dr.-Ing Arnd and was led until his retirement in March 2017.

The subject area deals with pre- and post-treatment processing of waste and residue treatment with disposal procedures. The focus is placed on buildings and plants through process engineering, while also investigating the landscape from the individual process steps to the high level processes of each facility.

Information about the University of Kassel can be found at: www.uni-kassel.de/uni/
Further information about the Department of Resource Management and Waste Technology at the University of Kassel can be found at: www.uni-kassel.de/fb14bau/institute/iwau/ressourcenmanagement-und-abfalltechnik/startseite.html
CCU congratulates colleague Veronika Oechtering from the University of Bremen
24h Ressource Efficiency Congress
The 24 Hour Resource Efficiency congress took place from the 13th to 15th of February in Pforzheim, where Clayton Burger, Matthias Kalverkamp and Fernando Peñaherrera took place. Matthias gave a presentation on "Dynamics in Industry and Markets: "Effects on Sustainability by Automotive Reuse", while Clayton (An Architecture for automotive recycling decision support) and Fernando (Total Energy Management for professional data centers) presented posters with a discussion session. The workshop was an interactive platform for doctoral students to discuss material efficiency topics and cutting-edge research while providing networking opportunities.
Poster Clayton Burger: An Architecture For Automotive Recycling Decision Support (PDF - 1.7MB)
Poster Fernando Peñaherrera: Total Energy Management For Professional Data Centers (PDF - 2.4MB)
Official news on BMBF's website.
Spring school an der TUHH mit CCU Beteiligung
As partner of the EU COST Action Project Recreew Dr.-Ing. Alexandra Pehlken and Clayton Burger perform a workshop day on data bases during the ReCreew spring school. The spring school is mainly adressing phD students and therefore CCU member Fernando Penaherrera participates the whole spring school week.

More information on ReCreew: www.recreew.eu
Fernando Peñaherrera and his group won first prize
During the week of the 6th to 10th of February, the Cascade Use group attended the 1st ReCreew Global Spring School on Electrical and Electronic Waste as part of the ReCreew EU Cost Action. Alexandra Pehlken and Clayton Burger presented the opening workshop focussing on databases related to critical materials in WEEE.
The interactive workshop was well received by participants – doctoral and post-doctoral students from various countries in Europe. Fernando Peñaherrera from Cascade Use attended as a student participant and his project group was awarded first prize in the presentation sessions. Each member of Fernando's group was awarded a full presentation and trip to Rhodes, Greece, at the next ReCreew project meeting.
Cascade Use coordinating million Euro project on energy efficiency
The true energy consumption of data centres is an open question. The "TEMPRO" project takes the entire life cycle of the infrastructure into consideration.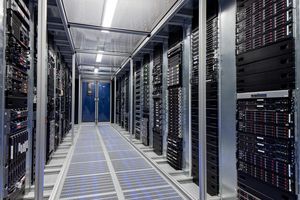 With this goal, project "Total Energy Management for Professional Datacentres" (TEMPRO) was launched in January 31st, 2017. The initial kick-off meeting took place in Oldenburg. Instead of analysing current operations of a data centre, the TEMPRO team has taken a holistic approach of investigating the entire lifecycle of the devices under consideration, from raw material to recycling opportunities.
Head of the collaborative project with several research, municipal and industrial partners, Dr. Alexandra Pehlken, who also leads the Cascade Use research group is supported by the federal ministry of economics and energy. The project runs for three years with funding of 2.2 million Euros, of which 600 000 is directed to Oldenburg. With the help of these resources, the CCU team is bolstered by a new doctoral student: Fernando Penaherrera. The cascade utilization strategies developed in the research group are thus expanded from cars to the IT industry.

See also the press release of the University of Oldenburg and Uni Info 1/2017 on page 4.
Additional information is available in the press releaseby Sabine Nollman (PDF, 820 kB).
Pictures: CEWE Stiftung & Co. KGaA