Ersti-Fahrt & other Events
Ersti-Fahrt & other Events
Pretty much right after orientation week, we take all the first-year bio students who want to come along for a weekend at the north sea. This is a great opportunity to get to know your fellow students (and a few student council members), make friends, and just have a lot of fun.
The last trips went to Carolinensiel, where we made our vacation home as well as the beach unsafe and tried to become Beer King/Queen in the process!
Sounds great - and it is!
You can register during the orientation week.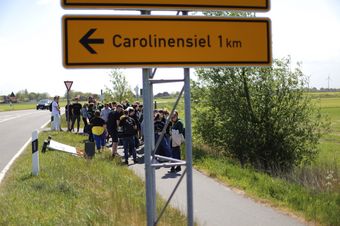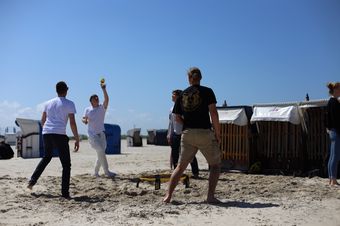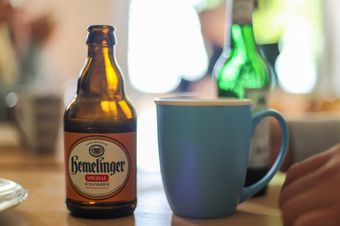 We try to organize a "Klönabend" every now an then.
"Klönen" is a North German word and means to have a conversation, to tell something to each other, to talk to each other, to chat, ...
And everyone is invited to join in! Klönabende are the perfect opportunity to meet new people, talk to people from higher semesters and ask questions.
Klönabende usually take place in a bar or pub, which we will of course announce to you in advance. Just watch out for invitations by mail or in Stud.IP!
If you feel like it, feel free to drop by! We are looking forward to seeing you!
For one evening in the winter semester, the professors of the CvO University Oldenburg and the Jade University of Applied Sciences in Oldenburg swap the lecturer's desk for the mixing desk and spin their favourite music in the clubs in Oldenburg's city centre. With the purchase of tickets, you get access to all five clubs for the entire evening. Check out the Facebook page of the "Night of the Profs Oldenburg" for all the news, pictures and information about the event. The ticket pre-sale is mostly online at ticket2go.de, but there are still some pre-sales in Wechloy and Haarentor. Again, more information here at the Facebook event.
Just in time for the start of the semester, the student councils of the University of Oldenburg and many Oldenburg clubs are joining forces to put on the biggest university party in the city centre. An incredibly cool party programme, low drink prices and one ticket to all participating clubs - it doesn't get any better than that, does it? You can find more information on the Facebook page
Once a year (usually in May/June) we organise a flunkyball tournament (some people apparently also call it "beer ball"?) where you can compete in teams for your honour!
We will let you know the exact details during the summer semester.