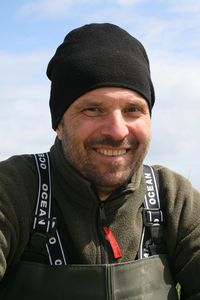 Geoecology
Geoecology is a cross-sectional environmental science that focuses on natural environmental systems, their complex interrelationships and interactions in the environment and their influence by humans. An important focus of the scientific work is the investigation of coastal geo/biosystems and their reactions to medium- and short-term sea level, ambient and climate changes. The research is conducted at different spatial and temporal scales. They span the entire Quaternary period, i.e. 2.58 million years, as well as the vegetation succession lasting a few centuries, and range spatially from the investigation of diatom populations of a few square centimetres to dyke reclamation measures covering several hectares. Geological, sedimentological, palaeoecological and botanical methods are used for the work.
Main topics:
Reconstruction of sea level fluctuations
Introduced organisms in coastal ecosystems
Diatome communities
Geology and biostratigraphy of the coastal Holocene.