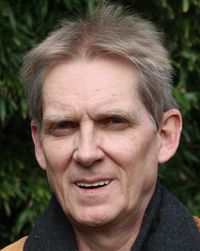 Prof. Dr. Jörg-Olaf Wolff

Tel.: +49-(0)441-798-5343
Fax: +49-(0)441-798-3404
E-Mail:
Location:
University of Oldenburg, Campus Wechloy
Room: W15 1-106
Carl-von-Ossietzky-Straße 9-11
26111 Oldenburg
Location/Approach
Physical Oceanography (Theory)
Physical processes in the ocean occur on horizontal scales from millimetres to thousands of kilometres and on time scales from milliseconds to thousands of years and beyond. We are interested in the space/time scales relevant to the following processes, momentum fluxes in the ocean/atmosphere system, ocean/sea ice interaction and the hydrodynamics and morphodynamics in shelf and coastal areas.
Modern numerical models and diagnostics, as well as in-situ and remote sensing data from satellites allow us to understand the physical processes in different situations and to make predictions for realistic environmental situations. Numerical modelling of selected physical processes gives us the opportunity to develop a fundamental theoretical understanding of dynamics that allows us to use Earth system models with greater confidence to predict climate evolution in this century and beyond.
"Macroplastic North Sea"
MWK-Ausschreibung "Küsten- und Meeresforschung in Niedersachsen"
"The steadily increasing pollution of the oceans with long-lived plastic waste is a global problem with profound effects on marine ecosystems, especially also on Lower Saxony's coasts and island beaches. This project will investigate dispersal pathways and pollution areas of drifting macroplastics ("visible plastic parts") with computer simulations and determine the main regional sources of pollution. Monitoring, analysis and coastal observing systems, with the active involvement of citizens, will identify possible ways to plan abatement strategies."