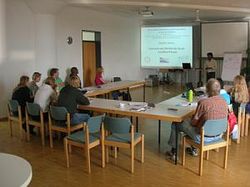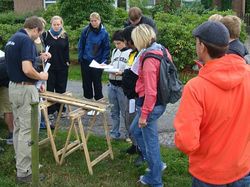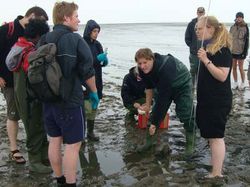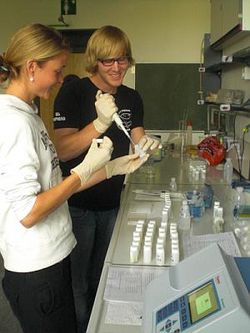 Programme
The scientific programme comprises excursions, sampling, analytical lab work, and lectures concerning different topics of Wadden Sea and coastal research. The main items are:
Introductory lectures on the coastal area of the southern North Sea and on Wadden Sea research
Island excursion on Spiekeroog
Sampling of pore water and sediments on a beach, on a tidal flat, and from boat
Sediment microbiology (microscopy)
Optical analysis of chromophoric dissolved organic matter (CDOM)
Nutrient analysis
Lectures on biogeochemistry of subterranean estuaries, operational oceanography and the time series station, nutrients and pore water biogeochemistry in tidal flats and the Wadden Sea
Introduction to multivariate statistics
Presentations by participants
Sedimentology and ecology of tidal flats (walk across tidal flats to the mainland)
Excursion on Quaternary geology, landscape development and settling history
Molecular analysis of dissolved organic matter using Fourier Transform Ion Cyclotron Resonance Mass Spectrometry (FTICRMS)
Advanced nutrient and trace metal analyses usinginductively coupled plasma optical emission spectroscopy and ion chromatography
Archaeal and bacterial contributions to microbial communities in sediments (fluorescence in-situ hybridisation microscopy and methane content)
Statistical analysis of complex data sets and data compilation
Lectures on coastal hydrogeology and submarine ground water discharge
Synopsis with presentations by the participants
This programme is partly preliminary and may be subject to some changes.
Preliminary Schedule (June 2013)
This schedule is preliminary and may be subject to change.
Please click on image to enlarge or