Dates and Events
If you have any questions regarding events organized by the Student Body Neuroscience please do not hesitate to contact us at .
_______________________________________________________________________________
Upcoming Events
The orientation week for new master students will take place from October 12th to 16th at Campus Wechloy. We are looking forward to meet you.
---- UPDATE 06.10.2020 ----
Download even more information HERE!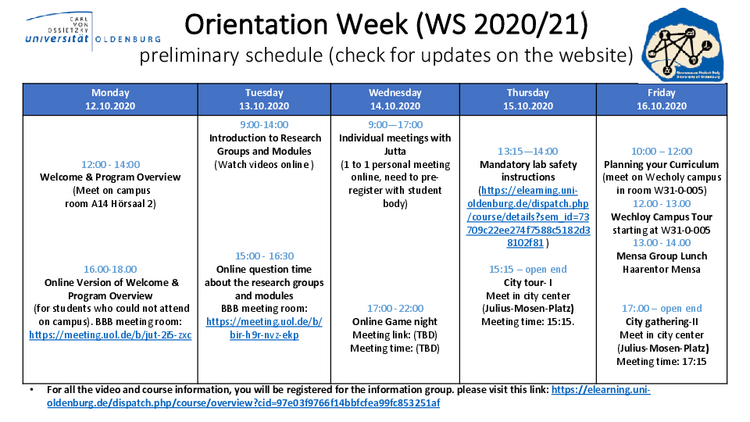 _______________________________________________________________________________
Past Events
The workshop will be about how to communicate your scientific findings visually efficiently and in a professional way.We all are aware of how a neat figure, a well-designed poster, and a nicely structured presentation can change the way people interact with our research. Student body neuroscience presents to you the first and probably the last workshop on "Visual Communication", in which you have the chance to learn the fundamentals of graphic design and creative thinking.
When?
June 9th 2018,
9am - 4pm
Where?
Campus Wechloy,
Room W4-1-172
How to register?
please send us an email to before June 8th.
The seats are limited to 20 so make sure to register.
Prerequisites?
Please note that we will work with "Inkscape" during the practical part so please install the program in advance.
You can download it from the link below for free:
Windows and Linux: https://inkscape.org/en/release/0.92.3/platforms/
Mac: https://inkscape.org/en/release/0.91/platforms/
In addition, we can work on your specific research question during the brainstorming training and check your posters/presentations/figures at the design training. So if you have some, bring them on!
Looking forward to seeing you at the workshop.
_______________________________________________________________________________
Neuroscience Career Day2018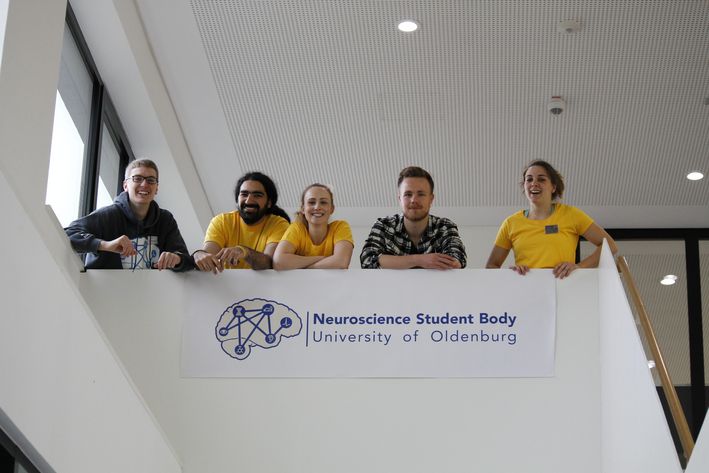 The Neuroscience Career Day was organized by the Neuroscience Student Body, students from the study program "Neurocognitive Psychology" and Ph.D. students of the program "Neurosensory Science and Systems". We invited all interested students from the broad field of Neuroscience to witness and weigh all the diverse options we have at your disposal as a young scientist. Whether in academia or industry, it is never an easy choice. At the Career Day Neuroscience, we gave guidance and ideas how the step into the future career could look like.We invited external and internal speaker who gave insights into their career path. After the talks, students had the chance to have discussions in small groups. Students also had the opportunity to present a poster about their ongoing research. We hope that some of you gained new ideas for future plans and feel inspired to also look aside from the straight path of academia.
Find more information on the website of the Career Day Neuroscience!
_______________________________________________________________________________________
Neuroscience Career Day 2017
| | |
| --- | --- |
| The Career Day 2017 on March 31st was a great day! A career in science management or in academia? Working in a company or the University? Do I have to choose between family or career? Or a PhD maybe...? All these question found their place during talks, the poster session, coffee break and personal individual sessions with our speakers. Our own little conference included great posters, animated conversations and enthusiastic young researchers. The organization team would like to thank all invited speakers for the insights into their personal career paths and motivating talks. We hope that the Career Day helped all participating students to get a better idea of what their best way into a successful career will look! | |
You can find more information about the past and the future Career Day here.
| | |
| --- | --- |
| | |
| | |