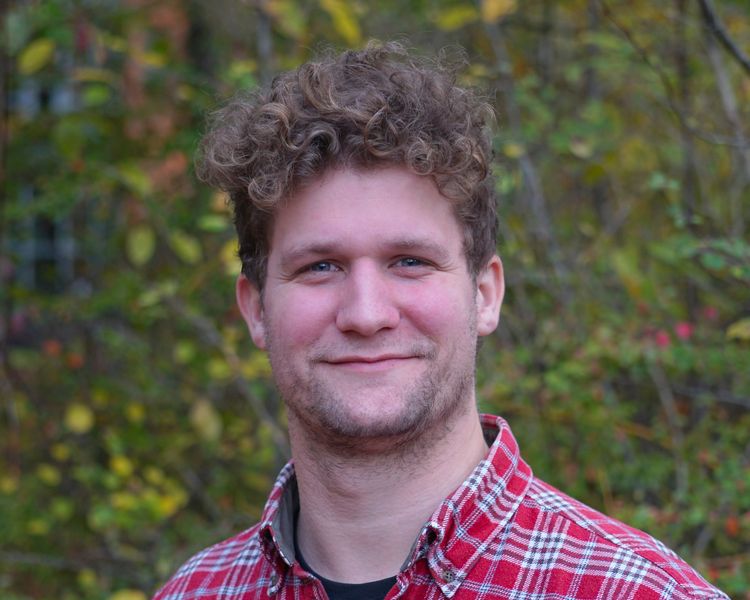 Contact

dennis.tebbe[at]uol.de
PhD candidate
Dennis Tebbe
My main research interests are in the molecular ecology and the biogeochemistry of marine environments, with special focus on coastal sediments. In contrast to many other locations, are coastal sediments subject to intensive advective porewater flow as they generally contain larger proportions of sand grains, making them more permeable. Electron acceptors and donors which are flushed in and out are thereby causing changing redox potentials in the upper sediment layers of these environments. Microbial communities living in these physically mixed sediments are known to be very active in remineralizing organic matter. I am interested in monitoring the biogeochemistry and microbial activity in these environments and in simulated laboratory approaches e.g. in flow-through reactors (FTR). In this context, I have a special interest in the cycling of organosulfur compounds, not only as they are involved in local climate changing events by promoting cloud formation (DMS), but also as they might play an interesting role in the microbial energy metabolism under changing redox conditions.
| | |
| --- | --- |
| Positions | |
| Since 2018 | PhD candiate (ICBM OLDENBURG) |
| Project | Transregional Collaborative Research Centre (TTR 51) - Roseobacter - A2 |
| 2017-2018 | Research associate (UNIVERSITY OF BREMEN) |
| Project | Catch-cropping is an agrarian tool for continuing soil health and yield-increase (CATCHY) |
| Activities | Quantification and characterization of active microbial communities via qPCR and amplicon sequencing (MiSeq) |
| 2017 | Research assistent (ICBM OLDENBURG) |
| Activities | Measurement of dissolved organic matter (DOM) in porewater samples using fourier transform ion cyclotron resonance mass spectrometry (FT-ICR-MS) |
| Studies | |
| 2014-2017 | Microbiology Master of Science (ICBM OLDENBURG) |
| Thesis: | "The Viral Shunt in Deep-Sea Sediments" |
| 2015 | 3-months IAESTE exchange program to Argentina (UNIVERSIDAD NACIONAL DEL SUR, BAHÍA BLANCA) |
| Matter: | Investigations to the influence of Glyphosate treatment on the diversity of the soil microcosm. (see Publications) |
| 2011-2014 | Biology Bachelor of Science (UNIVERSITY OF BREMEN) |
| Thesis: | "Examination of nodulation of Bambara Groundnut (Vigna subterranea) with Bradyrhizobium isolates from Okavango-Region" |
DNA & RNA extraction, qPCR, amplicon and genome sequence analysis, comparative genomics, Isolation and characterization of marine bacteria (aerobe & anaerobe), physiological testings, sampling of sediment cores, flow-through reactors (FTR), FT-ICR MS, GC, HPLC, IC, microscopy ...
Tebbe DA, Geihser S, Wemheuer B, Daniel R, Schäfer H, Engelen B (2022) Seasonal and Zonal Succession of Bacterial Communities in North Sea Salt Marsh Sediments, Microorganisms, 0(5), 859, doi.org/10.3390/microorganisms10050859
Heinrichs ME, Tebbe DA, Wemheuer B, Niggemann J, Engelen B (2020) Impact of viral lysis on the composition of bacterial communities and dissolved organic matter in deep-sea sediments. Viruses 12, 922; doi.org/10.3390/v12090922
Zabaloy MC, Allegrini M, Tebbe DA, Schuster K, Gomez EV (2017) Nitrifying bacteria and archaea withstanding glyphosate in fertilized soil microcosms, Applied Soil Ecology, 117‑118:88‑95, doi.org/10.1016/j.apsoil.2017.04.012.