Dr. Samuel Nietzer
samuel.nietzer@uol.de
Schleusenstrasse 1
26382 Wilhelmshaven
+49 4421 944 179
Aquarium Facility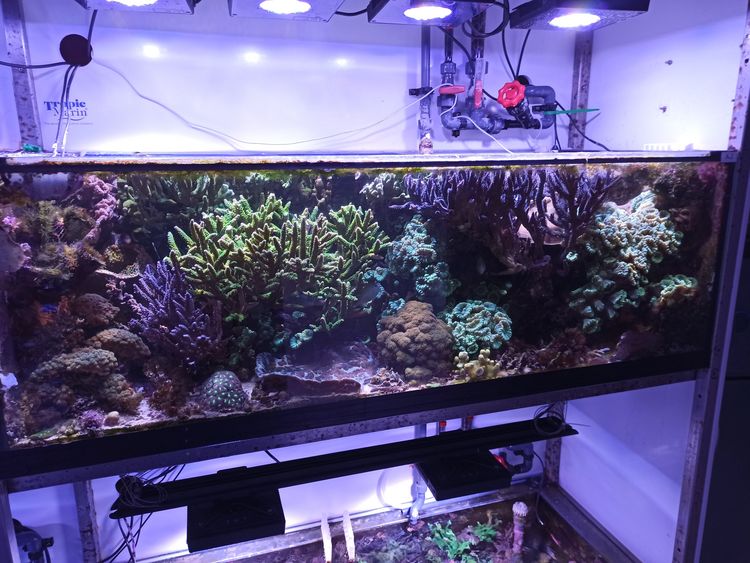 The aquarium facility consists of now around 60 tropical aquaria with a total operating volume of ca. 6500 L. It is located at the ICBM Terramare in Wilhelmshaven. 30 x 100 L tanks are used for different experimental setups: Long and short term coral experiments, fish feeding assays and chemical ecological experiments with corals, algae or sponges. Larger tanks are used to produce fragments and coral polyps for laboratory experiments, e.g. in an ecotoxicological context.
Temperature and pH can be controlled individually. All aquaria usually run in a recirculating system although tanks and individual rows can be run independently if needed.
After using treated North Sea Water for the several years, we switched to artificial seawater (Tropic Marin Pro Reef from Tropic Marin) in May 2017 which our corals enjoy a lot.
The Aquarium is run by Samuel Nietzer.
We woud like to thank Tropic Marin for donating salt and additives to support our research, EcoTech Marine & CoralSands for giving us good deals for the Radions.