Speakers & Awards
KEYNOTE (23 May)
The Nepalese-American planetary scientist Lujendra Ojha will talk about his research: "Grand Challenges Related to Resources Scarcity in the Future: Synopsis, Solutions, and Undergraduate Involvement."
Dr. Lujendra Ojha (Johns Hopkins University, USA) started his career in the space exploration sector as an undergraduate research assistant at the University of Arizona. As an undergrad, Dr. Ojha was involved with the High Resolution Imaging Science Experiment (HiRISE) mission, where his work led to several new discoveries about our neighboring planet Mars.
He went on to earn his PhD from the Georgia Institute of Technology. Dr. Ojha is currently a research scientist at the Johns Hopkins University in Baltimore, MD. Dr. Ojha will share his experience with undergraduate research and the need for more involvement of undergraduate students in STEM research.

KEYNOTE (24 May)
Facing the challenges of interdisciplinarity and the chances that come with it – Anne Dippel and Sonia Fizek: "Playful Research by Design: Why the world needs thinkers, tinkerers, and team players."
Dr. Sonia Fizek (Abertay University, UK) is a digital wanderer and a ludic thinker with a passion for storytelling and design; on a more formal note, a digital games and media theorist. Her current research explores the relationships between play and automation to conceptualise new ways of intra-acting with technology.
Dr. Anne Dippel (University of Jena, Germany) is an anthropologist and media theorist exploring the playgrounds of science, technology and society. Her recent work investigates the ludic dimension of high-energy physics. She asks how humans, machines and data are making (sense of) nature at the European Organisation for Nuclear Research (CERN).

The award-winning German journalist Jan-Martin Wiarda will moderate the congress' ceremonial highlights.
Jan-Martin Wiarda is a science and education journalist and moderator. He has been head of communications of the Helmholtz Association of German Research Centers, and, prior to that position, editor-reporter at DIE ZEIT, Germany's most influential weekly newspaper, where he reported on higher education issues, school policy and research.
Wiarda is a graduate of the University of North Carolina at Chapel Hill (USA) and also attended both the University of Munich and the German School for Journalists (Deutsche Journalistenschule). In 2016 he earned a doctoral degree at Humboldt-Universität Berlin. He has won a number of prestigious awards and is author for, among other media outlets, DIE ZEIT, Spiegel Online and Tagesspiegel.
---
The World CUR 2019 Awards will honor excellent undergraduate research projects and outstanding presentations. For this, the World CUR 2019 will feature six theme-based awards granted by six different juries. Each jury will evaluate the research presentations of the particular research theme considering both oral and poster presentations alike.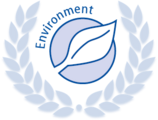 Best research project in the category "Environment": Understanding, protecting, and sustainably shaping the environment remains as one of the central challenges of our time. However, the dynamic relationship between humans and the environment is complex and fraught with difficult data, questions, and decisions. Farsighted research on environmental science, the human-environment interaction, and possible interventions, remediation, and responses to environmental crises is essential to address this challenge.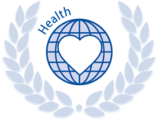 Best research project in the category "Global Health": Despite considerable progress made in the prevention and treatment of many diseases, continuing disparities result in inequitable access to health care and medicines. At the same time, the world is facing unprecedented challenges posed by the interrelationship between the environment and health, with air pollution, genetic modification of foods, and contamination. These are just some of the many issues that show why research on global health concerns is crucial to progress.
Best research project in the category "Economy": Current trade conflicts, such as those between the USA and China or the EU and Great Britain, demonstrate that economic questions rank among the central challenges of our time. Economic wealth has a substantial impact on societal well-being. It is strongly interconnected with various disciplines and affects far-reaching decisions for life on earth. That is why the complexities of trade, labor, economic policy, social safety nets, and their precarious balance in our world remain important objects of research.
Best research project in the category "Communication": The all-encompassing world of data, communication, and information technologies is constantly evolving. Social networks and artificial intelligence create new opportunities of communication and convenience. At the same time, data and network security as well as ethical and legal questions come to the fore. The rising status of data and technology in societies offer a wide range of research questions from various Sciences, Communication, Business, the Humanities, and Arts.
Best research project in the category "Politics": In the last three decades, the world has seen drastic changes on many social and political levels. Various events have slowly introduced geopolitical changes that ushered a new world order with international power struggles, power vacuum, and failed states in areas where international boundaries are being re-drawn. These changes have especially introduced fast-shifting political alliances, deep social changes, and a host of new social problems, all of which need to be addressed on the basis of solution-oriented research.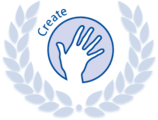 Best research project in the category "The World We Create": Global interaction, particularly in the context of population migrations and resettlements, is transforming long-standing cultural heritages and expressions. Creative inquiry and design that deal with the preservation of cultural heritages or with new forms of artistic and creative expression through advanced technologies are just a few of the many research areas that focus on intra-cultural and inter-cultural issues.
Expert perspective:

A faculty member will be appointed for his/her expertise on the subject.

Student perspective:

A member of the congress' Student Committee will evaluate the student's actual degree of involvement in the presented research project.

Global perspective:

A member of the Congress Committee will be responsible to assess the cross-disciplinary

and global relevance.

The Trophy
The prizes, including a manually crafted trophy and an official certificate, will have a fair value that encourages the individual development for subsequent research projects. The winners will be announced in the congress' closing ceremony on Saturday, 25 May 2019.