Events
Music & Hearing Health Workshop
Timbre 2020: 2nd International Conference on Timbre
Timbre 2020 provides an interdisciplinary forum for exchanging novel perspectives and forging collaborations across different disciplines to help address challenges in our understanding of timbre from empirical, theoretical, and computational perspectives.
Timbre 2020 is jointly organised by Asterios Zacharakis, Charalampos Saitis and Kai Siedenburg. Check out the website for further information.
Freigeist Project KickOff Workshop 2020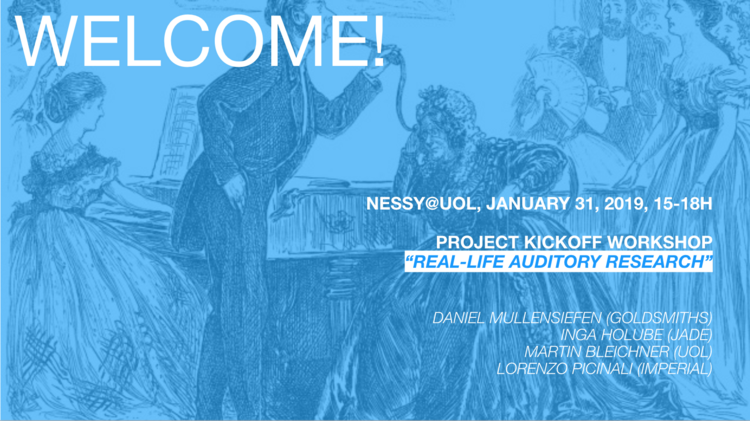 We hosted a nice kickoff workshop entitled "Real-life auditory research" to get a good start into the new year and get into the new project. The workshop focussed on research approaches that go beyond classic lab based paradigms and featured talks by Kai Siedenburg, Daniel Mullensiefen (Goldsmiths University of London), Inga Holube (Jade Hochschule, Oldenburg), Martin Bleichner (University of Oldenburg), and Lorenzo Picinali (Imperial College London).
Talks can be watched on the lab's YouTube channel.
Hearing (musical) scenes 2019: International symposium on auditory scene analysis
It was a great pleasure and honour to organize three days at the Hanse Wissenschaftskolleg packed with new insights and inspiring discussions! Many thanks to Brian Moore, Josh McDermott, Mounya Elhilali, Robert Zatorre, Frank Russo, Birger Kollmeier, Simon Doclo, Niels Pontoppidan, Volker Hohmann, Georg Klump, Jeremy Marozeau, Alexandra Bendixen, Jackson Graves, Jannis Hildebrandt, Sophie Nolden, Stephen McAdams, Trevor Agus, Jason Noble, Waldo Nogueira, Clemens Wöllner, Sara Madsen, and Emily Coffey for their great talks! Here's the scientific program.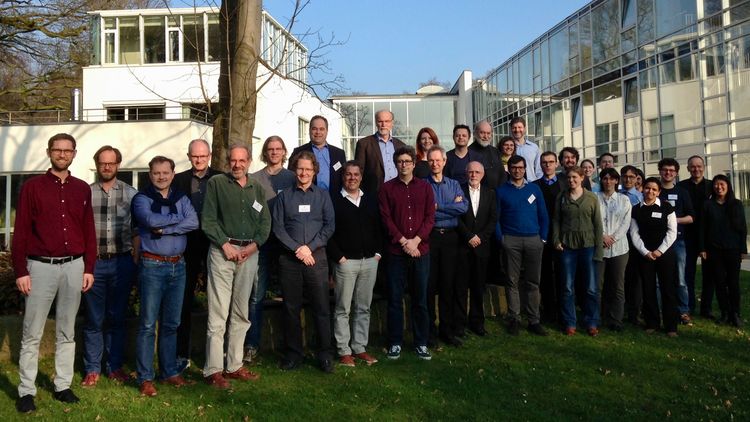 A map of co-authorships within the papers from this estmeed group of auditory scientists: