---
Please contact us preferably by e-mail to one of the addresses below. Primarily, please contact our support address hpcsupport@uol.de.
If you wish to contact us by phone, please call us at the numbers listed below. Alternatively, you can e-mail us to arrange an appointment for a telefone call.
Due to corona, we are currently not in the office on a daily basis.
---
HPC Support
Address:
EDDY
EDDY is one of the largest HPC clusters in Europe devoted solely to wind energy research and is operated by the IT Services of the University of Oldenburg. It is funded by the Federal Ministery for the Environment, Nature Conservation and Nuclear Safety (BMU) through a program that aims at increasing the contribution of renewables to the total electricity production in germany. The users of the cluster are
The cluster is utilized for challenging computational fluid dynamics (CFD) calculcations on a wide range of (spatiotemporal) scales, from individual blades and wind turbines, to the simulation of wind parks, to mesoscale and weather models.
Overview of Hardware
SYSTEM SOFTWARE AND MIDDLEWARE
SELECTED APPLICATIONS RUNNING ON EDDY
(Due to licensing, some applications are only accessible for specific users or research groups.)
PICTURES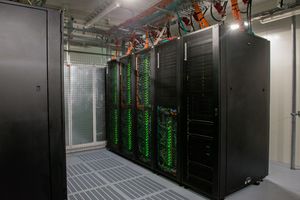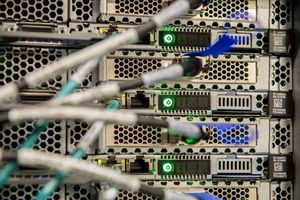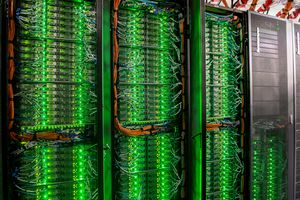 More pictures can be found here.