Systematic Review Nutricia
Systematic Review Nutricia
Nutritional Status and Functional Status of Patients in Geriatric Rehabilitation: A Systematic Review of the Literature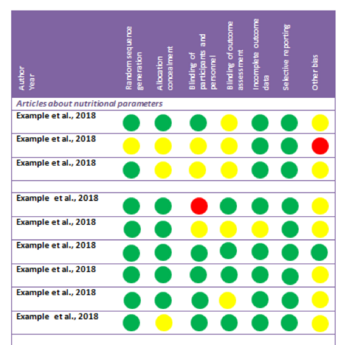 The aim of the research cooperation is the systematic review and evaluation of the results published so far in the publications on the nutritional status and functional status of geriatric rehabilitation patients and the influence of nutritional status on the development of physical functionality.
The importance of adequate nutrition for the maintenance of functionality and independence in old age is well documented in studies. It is known that older people with a high muscle content and a need-based diet, especially on energy and protein, can stay in their usual domestic life longer. Often, however, acute events such as falls or the need for hospital treatment lead to incisions, which are also associated with changes in nutritional status and functional status. So far, however, it is unclear what nutritional status patients have in geriatric rehabilitation and how this is related to functional status and development in rehabilitation.
Relevant studies were systematically screened through a database search and evaluated for suitability for systematic review using pre-defined inclusion and exclusion criteria. Relevant data was extracted from two independent scientists and subjected to mutual control. The extracted results were prepared descriptively or subjected to the calculation of pooled analyzes. The patient collective has been extensively characterized in terms of the prevalence of malnutrition, obesity, body composition, anthropometric measurements, food intake and nutritionally relevant blood markers. Furthermore, the functional status (activities of daily living, hand strength, Timed Up & Go test and others) was shown and the published evidence on the influence of nutritional status on the functional status in the geriatric rehabilitation collective was systematically described.


Partners
Nutricia Research Niederlande, Division Physical Frailty
Funding
Nutricia Research Niederlande, Division Physical Frailty